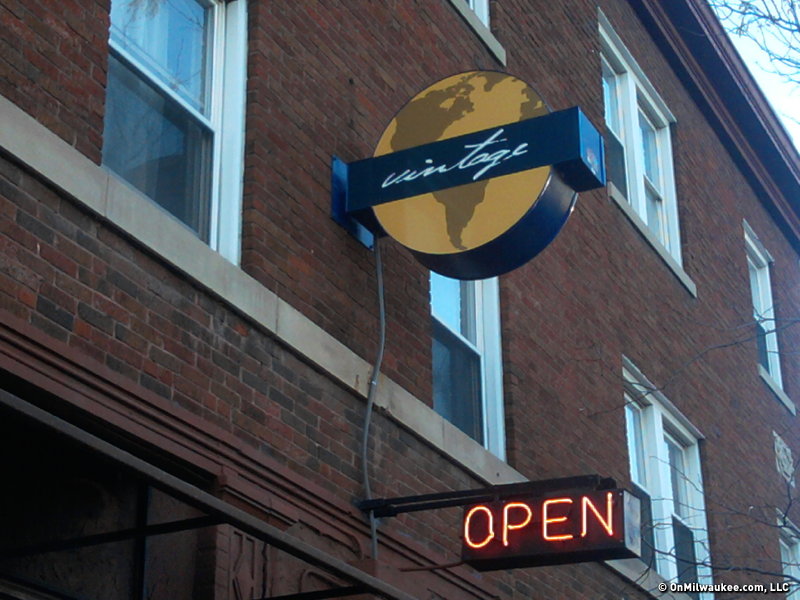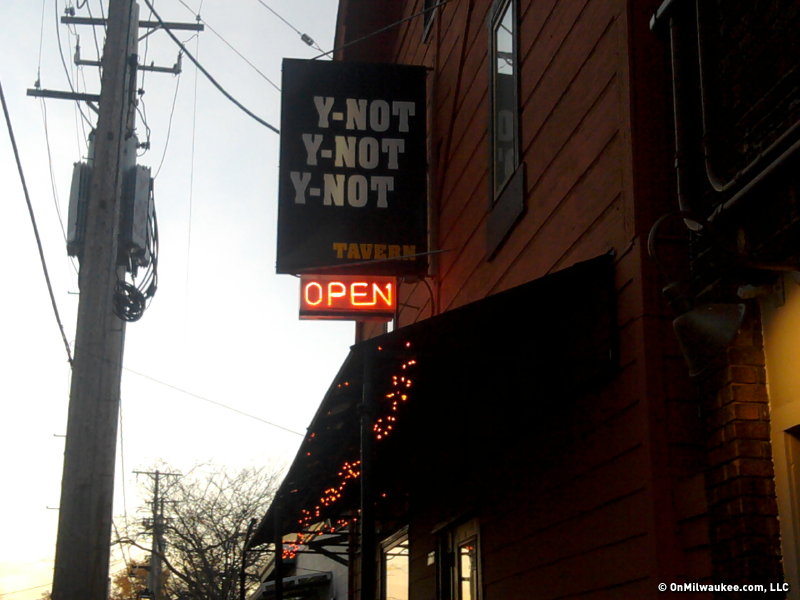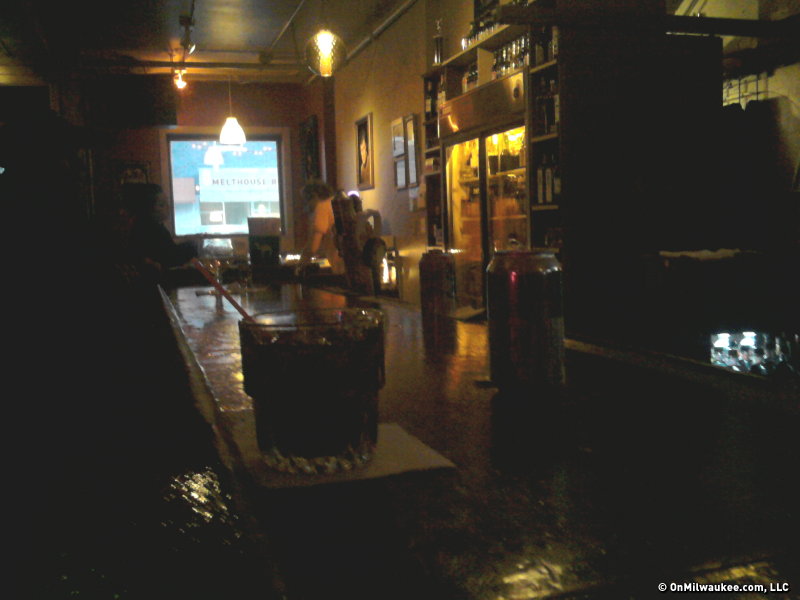 The story of Goldilocks is pretty well known. A little blond girl breaks into a house owned by a family of anthropomorphic bears and proceeds to jack up their chairs, porridge and beds while they're out doing, I don't know, bear stuff. But what if, instead of being a cute little fairy tale girl with no respect for property, Goldilocks had some sense and happened to be just a little bit of a lush? Well, that'd be me.
I've decided to explore every bar, pub, lounge and dive Milwaukee has to offer – in sets of three, just to be cute. Check back often as I embark on regular bar tours with my self-proclaimed "magical sidekick," Jessie. And don't worry – I'm too much of a taste chameleon to ever find one that's "just right."
Say you're going drinking on the East Side and most people figure you're either heading for Brady Street or North Avenue.
Both are great destinations and I've had my fair share of drinks along both roads – as previous blogs and my history long before I started chronicling my drinking exploits can attest – but this time I wanted to do something a little different.
I've already dabbled around Brady Street's outskirt bars, so I felt it was only fair to pay North Avenue the same courtesy. Although my plans for future adventures have already laid claim to some of these out-of-the-way watering holes, I still ended up with a nice little cluster of bars just off the beaten path and within perfect distance for a quick bar crawl.
Yield, 1932 E. Kenilworth Place
An eclectic rock oasis for everything from The Doors to, well, Oasis, Yield has made a name for itself as a trendy anti-trend music bar.
It's clear from the moment you walk in the door that this place was made to rock. Posters, framed art and bumper stickers cover almost every inch of the place and proudly announce allegiance to a laundry list of rock, jazz and R&B acts. The sound system is loaded with a similar list, changing out legendary songs with more modern indie hits.
There's a small bar and some games set across from the entrance, but Yield's main bar is up a couple steps on the second tier of the open, bi-level space. For less traditional entertainment, there are arcade-style games hiding up here in the back. Drink-wise, Yield hosts a daily happy hour, which includes two-for-one taps, rails and bombs until 9 p.m. Night owls can also stop in for a different drink special each night and even catch original music from the occasional live band.
Vintage, 2203 N. Prospect Ave.
Vintage is a mixed bag. Billing themselves as a bar built around "the best of Milwaukee, both then and now," Vintage does work to achieve just that. Walls are decorated with old-school Pabst ads and big-screen TVs. Tappers of Schlitz and Pabst share space with Bell's and Lakefront brews. The music is also broad; during our stop, for example, the speakers were fully loaded with Queen, Depeche Mode and other chart-toppers from across the pond.
Even though it's only been open for just under two years now, Vintage has already developed a steady following of diverse clientele. Much of the bar's appeal can be credited to their regular weekly events, which include "Man Movies" on Monday nights, Tuesday night karaoke and Wednesday night's popular team trivia.
The look and feel of the place is slightly more upscale than the "neighborhood bar" style Vintage is going for, but after you get past that it succeeds quite nicely. The overall vibe is laid-back, the staff is friendly, pool is free and daily drink specials and weekday happy hours are generous. Heck, the place is even dog-friendly.
Y-Not III, 1854 E. Kenilworth Place
No-frills corner bars are few and far between on the East Side bar list, but the ones that are out there just seem to have that extra kick of authenticity from the night-and-day difference they have from their neighbors.
Y-Not III is one of these. Like its East Side sister Y-Not II, the tavern keeps things simple. There are a couple of TVs on the wall and games in the back for entertainment, or board games behind the bar for some low-tech fun. The taps are standard, but you can get $4 liter mugs daily. There's also free popcorn you can help yourself to at the far end of the bar. Between the friendly service and the velvet pictures scattered on the walls throughout the bar, it has a perfect balance of welcoming and quirky.
Y-Not III's low-key nights almost make it feel like it could be your friend's basement bar. Nights when the bar hosts a band in its second level, though, are when things really get going. The "up north"-style space upstairs hosts live bands on occasion and also features a second bar for busy nights. Even if you don't stop by on a band night, Y-Not III a unique, easygoing place for a drink and good people-watching.
Interested in future Goldilocks and the Three Bars adventures? Stay tuned here, or follow me on Twitter @Eenergee for bar tour commentary and other fun stuff. And if you want me to drink at your favorite bar, that's what Talkbacks and @Mentions are for.
Facebook comments
Disclaimer: Please note that Facebook comments are posted through Facebook and cannot be approved, edited or declined by OnMilwaukee.com. The opinions expressed in Facebook comments do not necessarily reflect those of OnMilwaukee.com or its staff.
Recent Articles & Blogs by Renee Lorenz