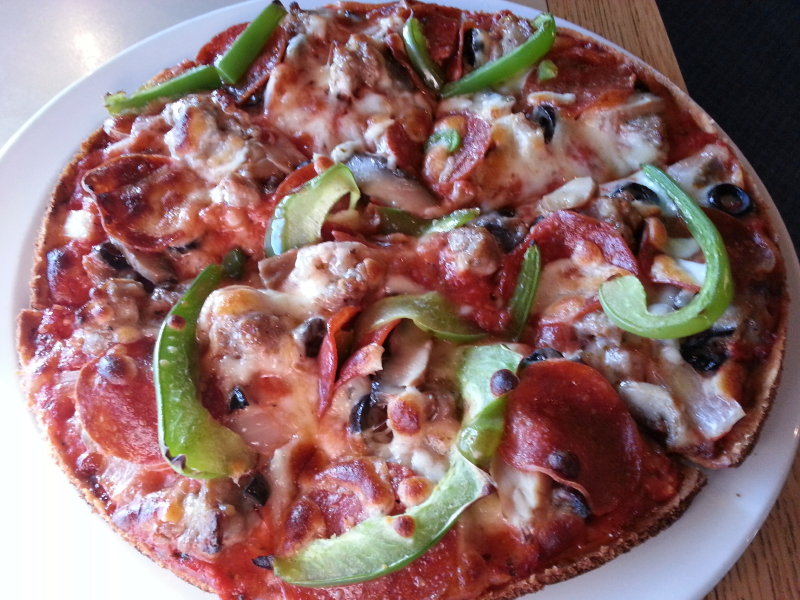 The first time I drove past Schneider's, 3717 N. 76th St., I thought it was a supper club. It had that look about it, with the older sign and older design. The building is half house and half restaurant.
It was the word "pizza" that got my attention and convinced me to pay them a visit.
When I walked in, I was met by the bar area. The hostess station was off to my left. The bar was pretty full on this Saturday afternoon.
I was told that Schneider's was originally called the Colonial Inn prior to 1994. In 1994, an ownership change made it Schneider's Colonial Inn. Then it just became known as Schneider's.
Current owner, Leung Chu, bought Schneider's nine years ago. He was at his other restaurant, China Town on North Avenue., so I didn't get to meet him.
When I reviewed the menu, I was impressed by the low prices and decent selection, but I also remembered that you get what you pay for.
Appetizers ranged from $2.00 for garlic bread to $7.95 for the combo plate with breaded mushrooms, mozzarella sticks, onion rings, and chicken tenders.
Ribs, chicken, sandwiches, salads and soups filled another section of the menu. I asked my server if the soups were homemade, and she told me that the chili and clam chowder are made from scratch, but most of the others come from their food service provider.
Dinner specials include Peel and Eat Shrimp on Wednesdays, a Saturday night steak night and a Friday Fish Fry with cod, perch, walleye and bluegill starting at $7.95.
Saturday afternoon also features a $1.50 Schneider burger from 11 a.m. to 3 p.m.
The pizza comes in three sizes : 9, 12 and 16 inches. Twelve-inch cheese pizzas start at $7.95 with additional toppings at $1.25 each.
I ordered my pizza with the works. The sausage and pepperoni weren't spicy but had good flavor. The mushrooms were canned, but worked well with the green peppers, onions and black olives.
The sauce had a nice slightly spicy flavor to it and was a bit on the thicker side. Schneider's starts with …
Read more...