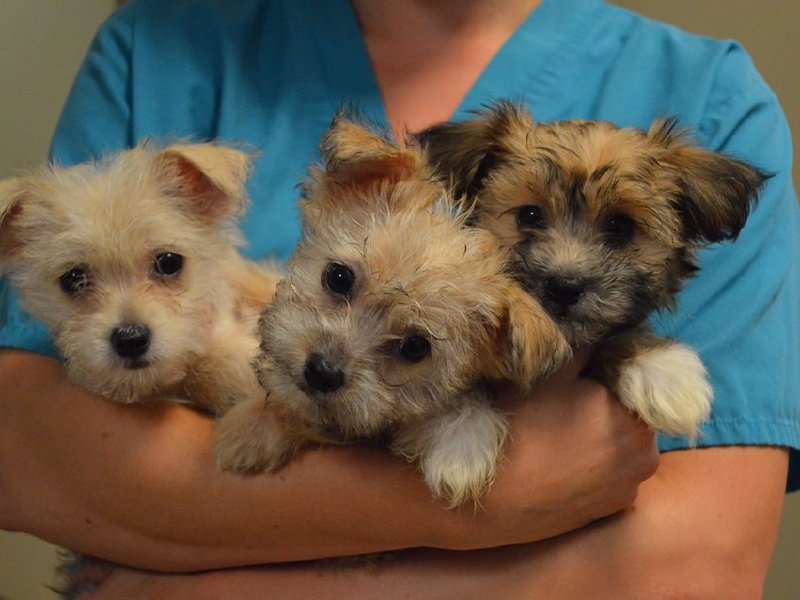 Let's talk about our fur babies. Those four legged creatures – be they cat, dog, guinea pig,  or mouse – we have a deep love for them.  
I have two rescues: Russel Boots and Robby (currently called El Diablo because she has eaten a chair, couch and countless shoes). We call them our disaster dogs because Russel, who was rescued from Little Monsters in NYC, has been through two hurricanes: Irene and Sandy. Robby was transported up to the Wisconsin Humane Society after tornados wreaked havoc in Oklahoma.  
The Milwaukee Campus of the Wisconsin Humane Society is gorgeous, by the way, and makes for a great experience when adopting an animal. Yes, I am a crazy dog person, but I am not alone. Milwaukee is incredibly dog friendly, and there are many who work hard in the foster and rescue community.
My friend Nicole "Badpenny" Zellner has two rescues that she adopted from One Tail At A Time and Bombshell Bullies. Both are based in Illinois, but she has taken it upon herself to make her pups ambassadors to change people's minds on breed discrimination.
Her deaf, beautiful, snowy white pibble Bialy is the star attraction at the yearly Pet Expo at the Wisconsin State Fair grounds. Both her dogs will also be in her upcoming wedding to Jerry Kowalczyk. They also work tirelessly with Helping Pitties in the City, an affiliate of Remember Me Ranch. Other notable rescues include Pets Alive, Brew City Bully Club, Canine Cupids and Feathers and Fur.
We also have a very active facebook page: Bay View Lost/Found Pets. Dogs, cats, parakeets and even Speedy the Chicken have been lost and found. Speedy became so legendary, we actually started a Bay View Lost Chickens page.  
Besides being a great place for rescuing, Wisconsin also boasts some of the best dog and cat food. We spoil our girls with FROMM, but there is also Mounds, Wysong, Stella and Chewy's – all locally owned, all from local farms. You will never see these brands on a recall list because the companies care to give you high quality food. Healthy food means a healthy pet.
There are also an amazing amount of dog parks. Too many to list here, but you can find out more about them here. Moving from a tiny apartment in NYC to a block from the Bay View dog park has been a life changer for my 50lb Australian kelpie. Boy, can she herd!
And for maintaining your pet's health, there are also great veterinary options. I prefer St. Francis Animal Clinic, while others I know use Bay View Community Vet. But what really impressed me is the 24-hour clinic group, Lake Shore Veterinary Specialists. They have three locations, one of which we had to take Robby to on Easter. Everyone was incredibly helpful, and luckily, Robby only needed a few stitches. 
Unfortunately, no matter how much we love and take care of our fur babies, they never seem to be around long enough.
This year, I have helped mourn the passing of some great dogs. The incredible HP (Harry Potter) passed earlier this summer. His parents Win and Keirsten celebrated the great dog with an old fashion Irish Wake at the Newport. My friends Paul and Sara not only had to say good-bye to Murphy, a great looking rottie, but also Wilfred, an incredibly handsome great dane.
They were great parents and had great dogs that I am sure will be waiting for them at the Rainbow Bridge. 
Facebook comments
Disclaimer: Please note that Facebook comments are posted through Facebook and cannot be approved, edited or declined by OnMilwaukee.com. The opinions expressed in Facebook comments do not necessarily reflect those of OnMilwaukee.com or its staff.
Recent Articles & Blogs by Sid McCain