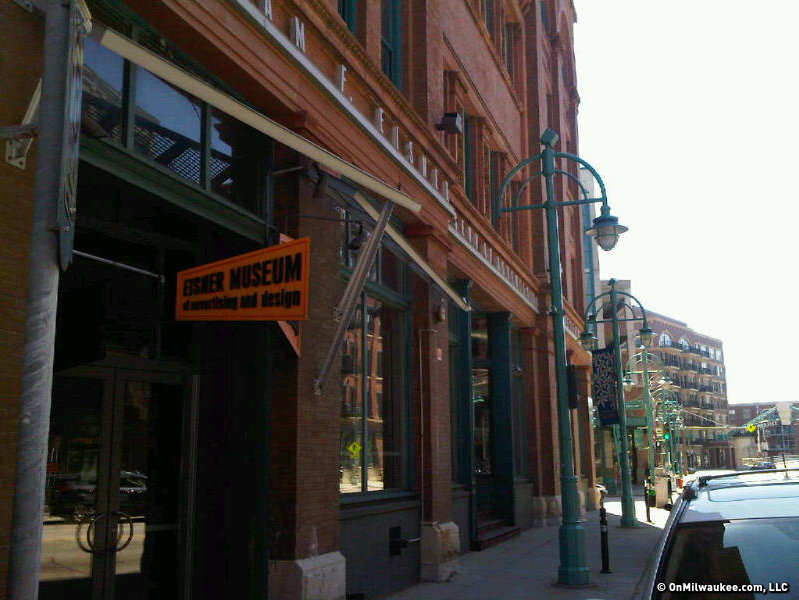 The momentum continues to build for the Creative Alliance Milwaukee (CAM), which will move into a new creative incubator in Milwaukee's Historic Third Ward and will present the first Creative Milwaukee at Work Conference this fall.
Lindsey Bovinet, chairman of Interior Systems Inc. (ISI), plans to acquire the vacant former Eisner American Museum of Advertising and Design building in the Third Ward at 208 N. Water St.
Bovinet has made an offer to purchase the building from the Milwaukee Institute of Art & Design (MIAD). He plans to move his company's headquarters from its current home at 241 N. Broadway to the former Eisner Museum.
CAM will be an anchor tenant in the building, according to Jill Morin, chair of the creative advocacy organization. Morin said CAM will work to attract tenants for the incubator, including interdisciplinary creative start-ups, artists, arts and cultural groups and small creative businesses.
Management and programming support for the tenants in the incubator will be provided by organizations such as CAM, MIAD, the Milwaukee Artist Resource Network, BizStarts and others, Morin said.
The Creative Milwaukee at Work Conference will take place Friday, Sept. 21, at MIAD. The one-day celebration will showcase the region's top creative people and organizations, including artists, designers, architects, executives, photographers, writers, marketers and musicians.
The conference will provide networking opportunities and strengthen capacities for creative thinking and problem solving in the region, Morin said.
Anyone who thinks this mission is all pie-in-the-sky or futile does not know Morin. This lady is not to be underestimated. Or denied.
"The conference is a chance to promote our own, to attract and retain talent, for creatives to connect and to create new businesses," Morin said. "We are an economic development organization, first and foremost."
Leading up to the conference, CAM will conduct "Show Us Your Creative, Milwaukee!" The contes…
Read more...