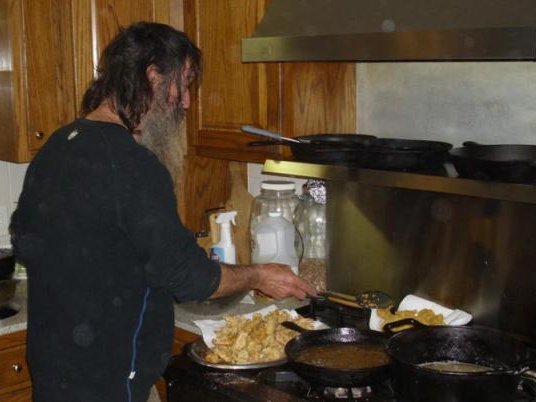 Among the moves, reports and actions taken after GQ reported on comments made by Phil Robertson of "Duck Dynasty" on A&E, there was a petition drive that obtained more than 260,000 signatures.
The petition created by Faith Driven Consumer was aimed at reinstating Robertson on the hit series after the network announced it was suspending the head of the reality show family.
As we've been finding in this digital age, the web continues to be a well-used tool to organize and effort to rally support for another action taken on a traditional media platform. In the days of early television, it took a letter-writing campaign to get one of the big networks to save, re-work or re-air a show.
Now, people create organizations and use social media to mobilize others in support of a wider petition effort.
On Friday, A&E reversed its suspension decision after talks with the family.
Faith Driven Consumer, the group that created IStandWithPhil.com, calls itself a movement connecting Christian consumers with companies that are relatively more compatible with a biblical worldview.
"By educating and engaging Christian consumers, Faith Driven Consumer provides an online community forum offering resources for making more faith-conscious decisions, encourages companies to meet the unique needs of Faith Driven Consumers, and offers a national voice for this rapidly emerging, economically powerful and Christ-centered consumer market segment," the organization described its mission as in a press release.
Chris Stone, founder of Faith Driven Consumer, offered his thoughts on Friday evening:
"Today's decision by A&E to reinstate Phil Robertson to 'Duck Dynasty' is in direct response to the powerful and engaged voices of millions of Faith Driven Consumers, as highlighted by more than 260,000 signers of the IStandWithPhil.com petition.
"However, the question remains, has the Faith Driven Consumer community truly been heard?
"Despite our celebration, we remain uncertain of A&E's …
Read more...