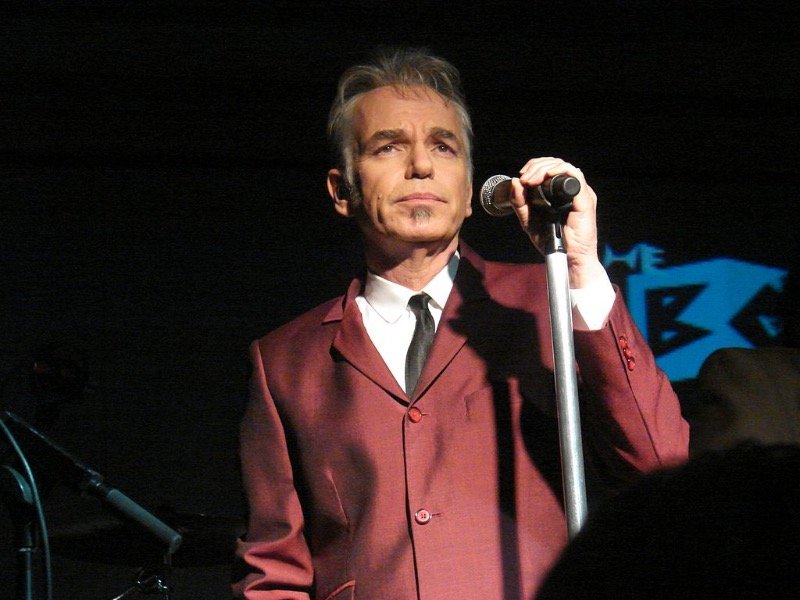 Anyone that can remember the 1960s remembers that the phone was the main means of communication. No texts, no emails, no Facebook or Instagram. In fact, there weren't even faxes or voicemail. Letters took days to arrive.
I've actually gotten away from using the phone as much as I used to. So when I'm on the phone with the likes of a Billy Bob Thornton, as I was Wednesday before his Monday night show at Shank Hall, I not only think it's cool, but I find myself commiserating about the old days. I asked him about Feb. 9, 1964. He knew immediately the nature of my inference.
"Ed Sullivan show. Beatles," responded Thornton. "I remember it very clearly. Watched it on a black-and-white Zenith laying on the hardwood floor on my stomach. Me and my brother. It was a transforming moment."
Many of Thornton's moments these days are combining '60s British Invasion sounds with his natural Southern roots in his band, The Boxmasters. They were formed in 2007, so their now 10-year run equals that of the Beatles 'Äď although my analogy was met with a humble laugh from Billy Bob. But he's serious about the band's sound.
"The foundation can't be fun and THEN you're sincere," Thornton explained. "You have to start with that. First and foremost, you have to be sincere. You have to have something to say. Then once you have that foundation obviously you wouldn't want to do it if it wasn't fun."
The Boxmasters' album "Tea Surfing" has both a fun and dark side with obvious '60s foundations.
I asked Thornton about his Milwaukee memories. I barely got the question out before he lit up. "We love Milwaukee. It's probably the biggest audience we ever played for."
During the Harley 105th anniversary, his band played a private event at Miller Park's bike-filled parking lot. Aerosmith canceled their performance at the event, but the lineup was still solid and the crowd massive.
"That night we played with Sugarland and Kid Rock," Thornton recalled about that Aug. 28, 2008 gig. "I gotta tell you we were scared to death. There were like 150,000 people there. The band was younger. They couldn't have been a greater audience. The response was amazing. Great memory of Milwaukee."
I wanted to assure him that his return visit Monday may be similar.
"I don't know that we can cram that many in this time," Thornton said. His guitarist J.D. Andrew confirmed that assessment. "I'm not sure Shank Hall has the same capacity as the parking lot at Miler Park."
These guys know music, audiences and Milwaukee venue capacity.
As Thornton added, "I just hope enough people come that we can't get any more people in."
Talking on the phone to the guy from "Slingblade," "Bad Santa" and the President of the United States in "Love Actually" was way cool. Then again, Thornton was an accidental actor but a musician first, so once again forsaking the phone to see him perform live on Monday will be cooler still. 
dstddsetwfrrvzvebawcvydustfbuvxeyxvw
Facebook comments
Disclaimer: Please note that Facebook comments are posted through Facebook and cannot be approved, edited or declined by OnMilwaukee.com. The opinions expressed in Facebook comments do not necessarily reflect those of OnMilwaukee.com or its staff.
Recent Articles & Blogs by Steve Palec
dstddsetwfrrvzvebawcvydustfbuvxeyxvw