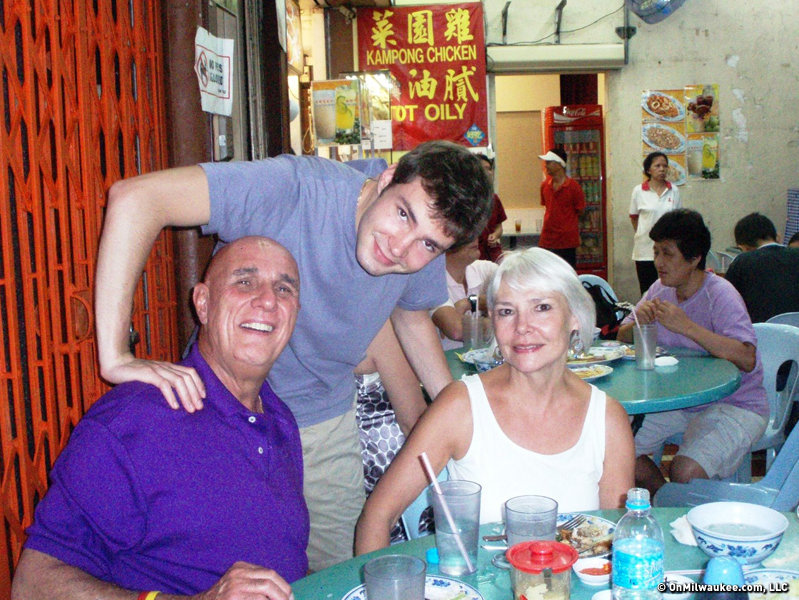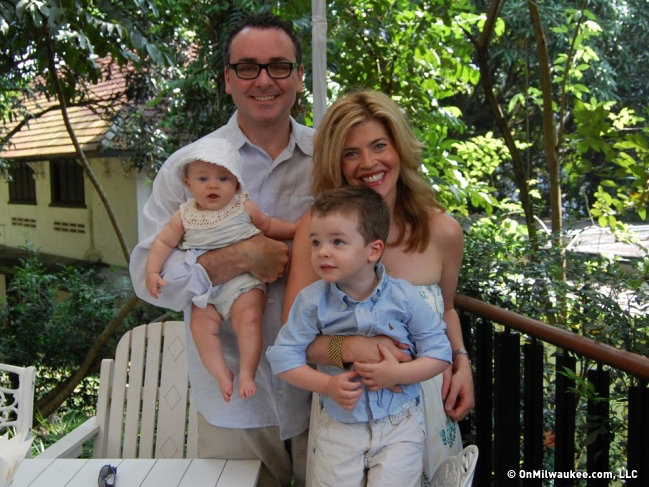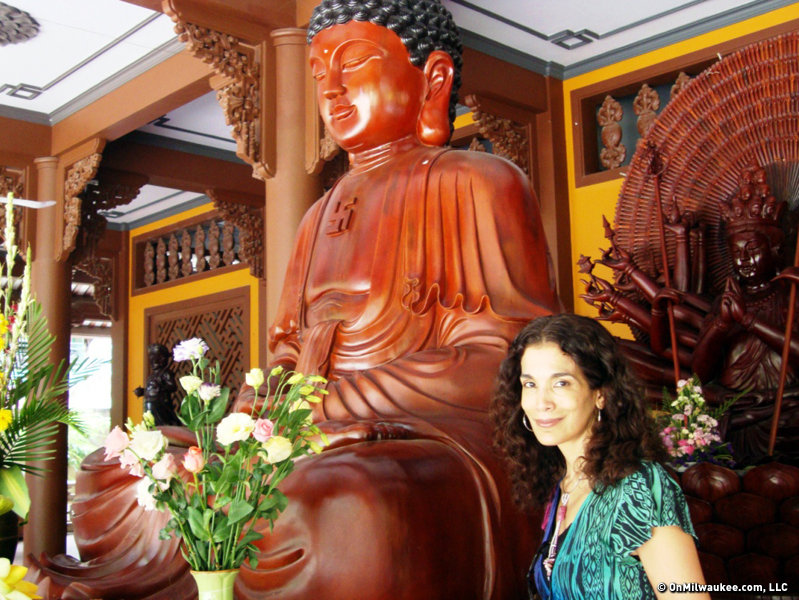 SINGAPORE -- It used to be Kevin Bacon, then Facebook hit the scene and now LinkedIn is a big player in the "Six Degrees of Separation" game. The world we live in is even smaller thanks to technology and globalization. It is surprising how many connections I make in the most far flung places with people who share something in common with me like a connection to my home turf.
An unofficial survey of my 450 close, personal Facebook friends show that about 80 of them are either from or lived for some time in Milwaukee. About 30 of those people still live in the great place on a great lake, and the other 50 live all over the place from Chicago to Bangkok to Los Angeles to Dillingham, Alaska.
I just got back from a trip to Ho Chi Minh City, Vietnam for work and was on a speakers panel with a woman from Target in Minneapolis. She was from Green Bay. One of our good friends is from Hong Kong, then Vancouver, now Singapore, and has a brother who went to college at UW in Madison. A nice lady originally from Calcutta, India I met at a kids soccer practice told me her brother-in-law is a doctor who just relocated to Milwaukee to work at Froedert hospital. Connections like that pop up all the time.
People pass through here, too. Of course my dad, mom, stepmom Anne and my brothers Josh and Noah have all made the trip, but they kind of had to. I see my old college friend and former Milwaukee player, Einar Tangen when I visit Beijing. Mario Jennaro popped by a few years back as he trekked around southeast Asia. My wife Sophia (yes, she, too, did a six-year Milwaukee stint at Miller Brewing) and I had a great time visiting with Gary Grunau and his family about a year back as they passed through town. I also get calls and emails all the time from friends who are passing through or have a friend or relative who has been, is or is coming this way.
I note that the Singapore chapter of the UW Alumni Association has 450 members. Not bad, considering chapters in England, Australia, France and Germany all have far fewer members. Me, I went to a far superior school, Lawrence University in Appleton, and one of my classmates lived here in Singapore until recently.
But my favorite "six degrees" story unfolded this past year. Last year, my cousin Wendy Posner, a Milwaukeean who has lived in L.A. for a long, long time, e-mailed me that the brother of one of her former housemates was moving to Singapore. She linked us up by e-mail. We set up a date to meet on one of his visits here to decide if he and his family really wanted to make the move. This young rising star is an executive at Harley-Davidson and was selected to open the H-D Asia Pacific regional office in Singapore.
We arranged to meet him and chat about the 411 on Singapore so he could go have some idea of how he, his wife and little kids could settle in here. Turns out the guy, Dave Foley, is a Milwaukee guy.
First thing Dave said when we met was that he was a tenant in a duplex owned by Josh Gimbel on Downer Avenue during his school days. "Hey, I owned half of that place and lived in it for several years too!" I said. So, it turned out that I had actually been Dave's landlord (I think Josh might have been stealing from me). Also turns out after renting from ME he bought a house in Milwaukee from my cousin Wendy's aunt. Also turns out that the CEO of Levi Strauss & Co. (where I work) is a member of the Board of Directors of Harley-Davidson, too. I spoke with him recently and he said he had seen Dave present at a Board meeting last year.
Dave and his lovely wife Christine and their two little ones moved in a few months back and are already pretty well acclimated to the life here. We caught up with them a few weeks back for a dinner at the best Mexican restaurant in town (not that that is a hard title to capture). Christine commented on how she had already met another woman from Milwaukee at the American club. We swapped stories about places we miss like Conejito's and Kopp's and other Milwaukee lore.
When my wife Sophia noticed the eyes glazing over on the other couple we had brought to the dinner (the woman is from India and the guy is from Austria) we had to snap out of our Milwaukee chatter. A debate on the question of whether we like sauce or kraut or both on our brats at Miller Park just didn't seem as important to them as it was to us ...
Facebook comments
Disclaimer: Please note that Facebook comments are posted through Facebook and cannot be approved, edited or declined by OnMilwaukee.com. The opinions expressed in Facebook comments do not necessarily reflect those of OnMilwaukee.com or its staff.
Recent Articles & Blogs by Tod Gimbel