Results tagged with 'American'
Articles:
Published Feb. 18, 2014
Area media outlets are going to miss the revenue gained each year from American.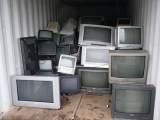 Published Oct. 2, 2012
There is a moment fast approaching that will herald a unique time and will plays an incredible burden on Wisconsin sports fans. In a week or so it is possible all three of our professionals sports teams will be in action. The Brewers, Packers and Bucks will all be at some point in their seasons. Here are some ideas for handling all three at once.
Published Jan. 17, 2009
In an era when airline fees are rising and services are dwindling, on-board Wi-Fi access is one perk that can make travelers happy and generate much-needed revenue for carriers. "It's about the only thing I find worthwhile on the planes," travel expert Peter Greenberg of "The Today Show" told OnMilwaukee.com. "It allows me to fly during the day and be incredibly productive and on top of everything."