Results tagged with 'alexandria'
Articles: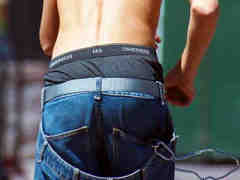 Published Sept. 2, 2007
Recently in Louisiana, two city councils banned sagging pants in public schools. Should MPS follow suit?
Reader blogs:
My Tuesdays and Thursdays are typically spent at the Milwaukee Public Museum, doing the Exhibits Intern thing. As I've mentioned before, this sometimes means cleaning life-sized models of dinosaurs. Most commonly, it involves me at a desk, headphones in, plowing through some project that needs ...
Write a blog now!