Results tagged with 'bad ideas'
Articles:
Published July 9, 2015
Sparklers and roasted marshmallows - two steadfast Independence Day traditions. Why not combine them?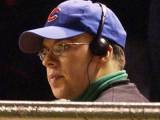 Published March 1, 2012
I was thinking about what someone would have to pay me to do some of the more undesirable things around Milwaukee. I made a list, from least expensive to most expensive. Discuss amongst yourselves, and please don't make me an offer.