Results tagged with 'engaged'
Articles: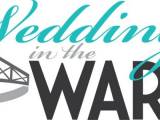 Published Feb. 14, 2012
Milwaukee's Historic Third Ward introduces a new type of wedding show on Saturday, Feb. 25.
Reader blogs:
Well the hunt has begun. I have officially started looking at rings. Only one problem...I tend to be an online shopper and the online jeweler sites are either very limited or non-existent. I even tried twitter, only to find that few jewelers even have an account!I know I'm a socialite when...
Write a blog now!