Results tagged with 'horny goat brewing'
Articles: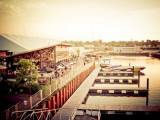 Published Oct. 5, 2015
Horny Goat, the popular Bay View brewpub, will close its doors after this week.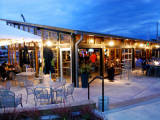 Published Jan. 30, 2013
On Friday, Feb. 1, The Horny Goat Hideaway will debut a 10-barrel run of oak barrel-aged sour cherry porter, a brew that will be available for a limited time at its Milwaukee-based brewpub.
Published Dec. 2, 2009
Horny Goat Brewing's new brew pub, the Horny Hideaway, recently opened for business in Walker's Point. Its pairing guidelines for food and craft beer is your road map to gastronomic satisfaction.
Reader blogs:
There are no reader blogs tagged with horny goat brewing
Write a blog now!