Results tagged with 'mythbusters'
Articles: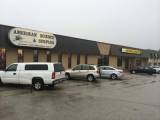 Published Dec. 6, 2013
Adam Savage, host of "Mythbusters" on the Discovery Channel, blogged yesterday about many Milwaukee things.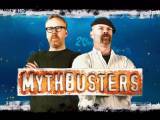 Published Dec. 3, 2013
Stars Jamie Hyneman and Adam Savage are taking their hit show, "Mythbusters," on the road, and tomorrow night, their "Behind the Myths" tour arrives at the Milwaukee Theater. OnMilwaukee got a chance to talk to Hyneman and ask him about the show's most memorable myths.
Reader blogs:
There are a plethora of theories and opinions surrounding the topic of social media in the workplace. Maybe you are one of the business leaders that subscribe to this school of thought: "Social media hurts productivity in the workplace only serves as a distraction."
Write a blog now!