Results tagged with 'singles night'
Articles:
Published April 11, 2011
The first Singles Night of 2011 at Miller Park is right around the corner.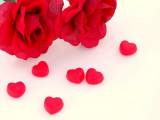 Published Feb. 9, 2011
Milwaukee area restaurants and businesses are offering up a whole weekend's worth of opportunities to celebrate with (or find!) your valentine.
Published Sept. 10, 2010
Need a few reasons why you should go to the final "Single's Night" at Miller Park on September 21? Here's an interview that may help.