Results tagged with 'the life of reilly'
Articles:
Published Nov. 19, 2007
Milwaukee-made "The Life of Reilly" is a big hit in the Big Apple.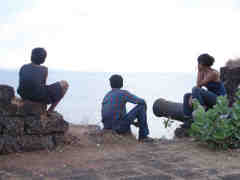 Published Sept. 26, 2007
Although Milwaukee's collective film consciousness is arguably somewhat newly developed, Purple Onion's stake in independent film is anything but.
Reader blogs:
There are no reader blogs tagged with the life of reilly
Write a blog now!