Earlier this month, when Jeanne Margaret Henderson passed away at the age of 94, Milwaukee lost not only one of its premier harp players, but also a tireless advocate for music education in public schools. Read more...
Editors' Pick
Carol Voss represents District 8 - which includes Bay View and most of Milwaukee's southeast side - on the Milwaukee Board of School Directors. We caught up with her to ask her about the election and what comes next for her in her new role as a member of the school board.
See more stories in #RaiseMKE …
Milwaukee Area Event Calendar
More Featured Articles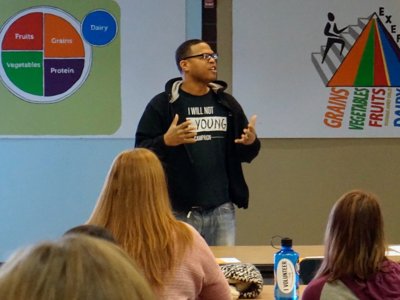 When I Will Not Die Young co-founder Muhibb Dyer learned that his organization had received $25,000 from Milwaukee-born Colin Kaepernick, quarterback of the San Francisco 49ers, he thought it was a prank, Milwaukee Neighborhood News Service reports.
See more stories in #RaiseMKE …
February 17 is National Random Acts of Kindness Day, and it couldn't come at a better time for the country, because anytime is a great time to be kind. If you're looking for a special occasion to do something particularly nice, now is your opportunity, Milwaukee.
See more stories in #RaiseMKE …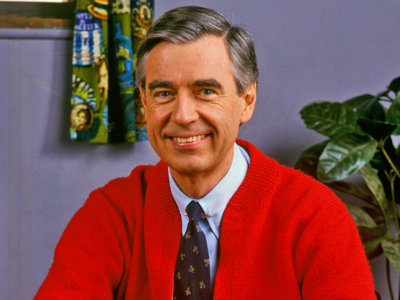 To help voters get to know the Milwaukee school board candidates, Parents for Public Schools of Milwaukee hosts a candidate forum Wednesday, Feb. 15, from 6 to 7:30 p.m. at MacDowell Montessori School at the Juneau campus, 6415 W. Mount Vernon Ave.
See more stories in #RaiseMKE …
Sponsored Content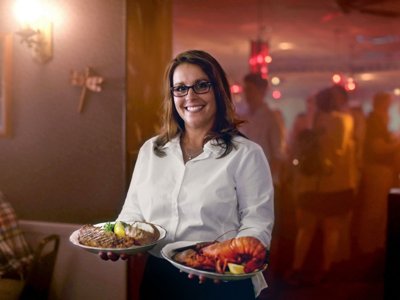 With a variety of restaurants located conveniently near ski hills, snowmobile trails and more, winter is the perfect time for a warm Wisconsin-style meal. Here are five snowy Wisconsin supper club hot spots.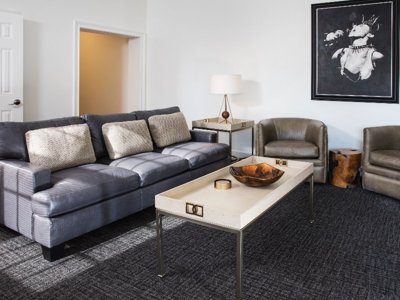 For this new edition of Steinhafels' "Before and After," we take the idea of home redesign to the next level, to a place that is shared by thousands of people: a hotel! Here's how one of our Decorating Solutions designers redesigned The Delafield Hotel.
From Our Partners
The first order of business at UWM's Academic Policies and Curriculum Committee meeting on Nov. 14 was putting together a sub-committee that could make a decision about a change in the school's psychology program. Three UWM professors with no stake in the outcome were needed to make up the ad-hoc committee, a committee that's created [...] The post UWM Professors Are More Like Us Than We Think appeared first on Media Milwaukee.
See More Stories From Media Milwaukee …
This holiday season, for the second year in a row, a theater group is performing a traditional holiday story and adapting it to address social justice issues in Milwaukee. Black Nativity -- based on the work of prolific African American poet and playwright Langston Hughes -- opened last week at the Marcus Center and runs though Dec. 11. The two-act play and musical revue features an all-Milwaukee cast, with the second act set in the present day, in a neighborhood like... 'Black Nativity' explores social justice issues through traditional Christmas story appeared first on 88Nine Radio Milwaukee.
See More Stories From 88Nine Radio Milwaukee …
The internet is a big place. Thousands of songs are released EVERY DAY, and we sift through them all to find those rare gems and beauties that we love. We also talk to artists, journalists, and musicians about the songs that they love. This week we talk to Cloud Nothings and LEON, and we hear music from Gillian Welch, Matthew Squires, Blaze Foley, Liniker e Os Carammelows, and ABBA. Listen to the whole thing in the player below. The post 5 Songs We Can't Stop Listening To with guest Cloud Nothings appeared first on 88Nine Radio Milwaukee.
See More Stories From 88Nine Radio Milwaukee …
Coming Soon On OnMilwaukee.com…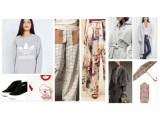 NY Fashion Week
Erik Hansen of Supper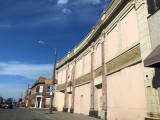 Bader Philanthropies HQ
Piemontese lunch