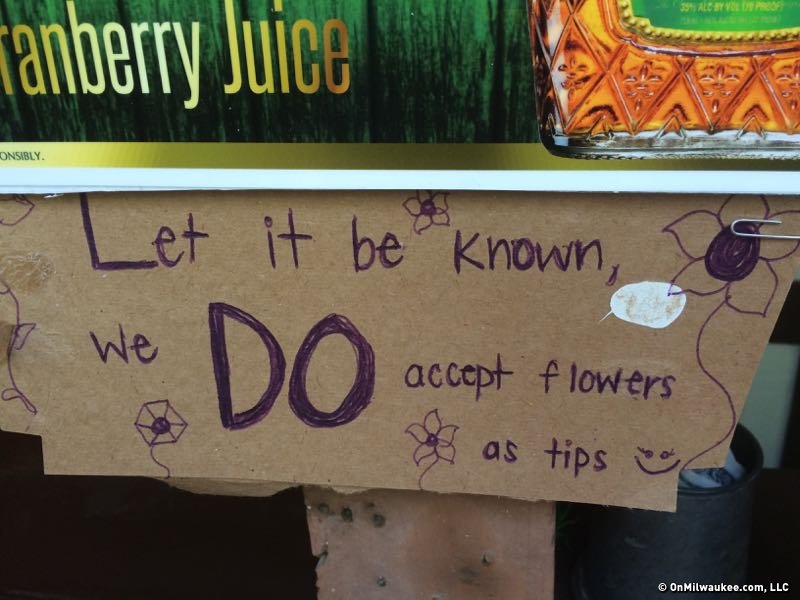 From bawdy to beautiful: 10 Ren Faire experiences
The OnMilwaukee.com Summer Festivals Guide is presented by Pick 'n Save, Where Wisconsin Saves on Groceries. Pick 'n Save is Wisconsin proud, and excited to help promote and feed the great Milwaukee summer that includes festivals and fun nearly every day. Click to save here!
Technically, the Bristol Renaissance Faire offers visitors a trip back to the year 1574 during a visit by Queen Elizabeth I to the English port city of Bristol. However, the Faire offers so much more than a page from a historical novel; there are proverbial chapters of family fun, sass talk, mud, the occult, a dash of danger and, as stated by columnist Neil Sternberg, "more beer and bosoms than you'll find in all of Disney World."
Founded in 1972, The Bristol Renaissance Faire is a unique and educational alternative to other summer festivals. The Faire runs Saturdays and Sundays, through Sept. 7, 2015, and is open on Labor Day.
Here are 10 things to do at the Faire. And no, "let your geek flag fly" did not make the list.
1. Ravenously devour a turkey leg
Ren Faire food is some of the finest in the land – er, at least on the fair grounds – and the massive turkey drumstick is a dark-meat must. At $9, they cost more than just a ducat or two, but luckily they are large enough to share. You know what they've been saying for centuries: friends who primally eat meat together, pick their teeth together. And hey, look at this guy. He's not complaining:
However, if you're not into tearing meat from a large bone with your teeth, the garlic mushrooms might be a more favorable choice. Be sure to get extra bread sticks for broth sopping – they're only a quarter.
2. Throw a tomato at a jerk
For a few dollars, you can throw juicy fruits at an "insulter" stuck in stockade holes. Keep in mind, he's no gentleman and his commentary straddles the PG-13 line. "Ask your parents for some money, kids. They have plenty after they won that case against Trojan," he yelled into the crowd. Also, he asked a man, "What's it like to be the color of ice?" and "What's inside your satchel besides your lack of manhood?" The satchel guy, turns out, had a strong arm and spectacular aim. Splat.
3. Smooch a mud man
The Mud Show is a classic at the Faire. It's performed multiple times per day and is, literally, the filthiest event on the grounds. However, both lords and ladies alike need to be prepared for the possibility of puckering up for the mud man who always plants a muddy mouth kiss to audience members – free of charge!
4. Wear a tail
It's not all corsets and codpieces or wings and flower wreaths at the Faire – lots of other genres and fetishes are in the costume mix. Get funky or furry or whatever else tickles your knickers. Wanna don a shoulder dragon? Go for it.
5. Receive a marriage proposal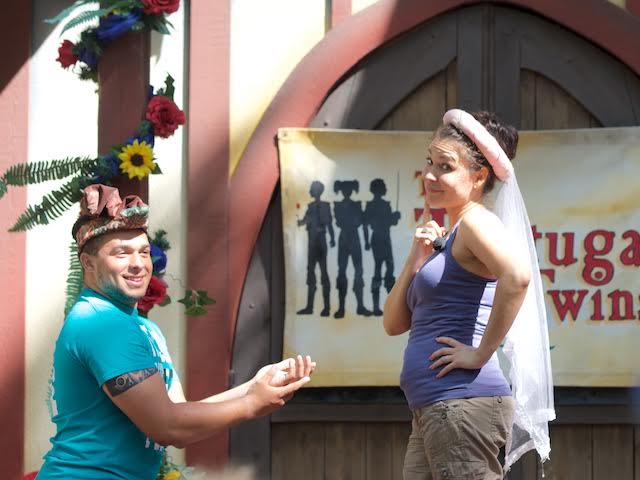 It happened spontaneously on stage during a twisted retelling of Robin Hood between these two random audience members at the Tortuga Twins Show. So, in theory, it could happen to anyone at the Faire. Spoiler alert: she said no.
6. Chat with a man living in a toilet
Odiferous Thunderbottom, otherwise known as "the man in a box," says his job – which he's had for 24 seasons – is to sit in the toilet and talk about nothing for hours. Sometimes he passes out dragon poop stones and he's always sitting on a stuffed fish. "I just wanted a job where I could get aHEAD," he said. Ah, potty humor – it's been around for centuries.
7. Spin a web with the spider lady
She's silent and magical and her hand-made web becomes more intricate with each passing day of the Faire. Collaborate with her by adding a branch or a flower or a feather – she'll give you a piece of silky, white string. The spider lady is an enchanting reminder of the beauty that's beyond sound and within nature.
8. Pinky up with Lady Ettie
Lady Ettie hostesses tea time twice daily in her tucked-away, magical space. She looks insane, but is actually quite soothing and interesting. Her clothing and the decor of her dwelling are a creative mix of recycled items, ribbons, bells, color and imagination.
9. Take in a death parade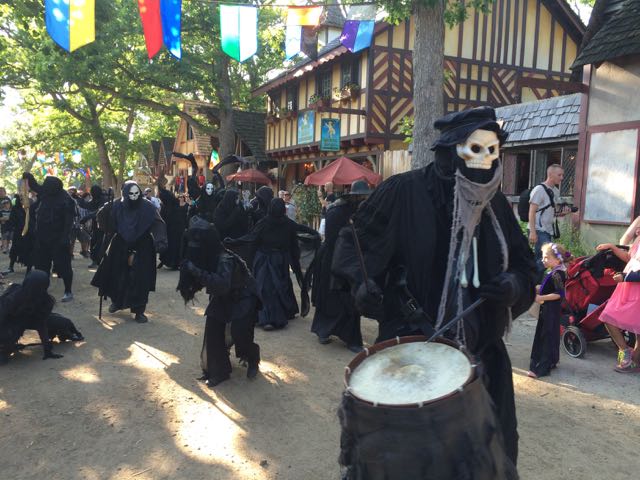 The death parade creeps across the grounds near the end of the day, reminding that what seems permanent is temporary – and that even though something's over, it doesn't have to end quietly.
10. Twist and shout at the drum circle
Arguably, the Faire's finest feature – and feistiest freak show – takes place when festival-goers meet at the end of the day (around 6:15 p.m.) in the heart of the fairgrounds for a farewell jam. Approximately a dozen drummers bang on bongos and congas, led by a small, masked Tibetan man playing the tympani, blowing a whistle and leading a call-and-response chant over the drumming. It's like Halloween on the streets of a college town meets a Grateful Dead concert ... in the 16th century.
bxevatzfcfsrrbtxzqzswxuratradusuudu
Facebook Comments
Disclaimer: Please note that Facebook comments are posted through Facebook and cannot be approved, edited or declined by OnMilwaukee.com. The opinions expressed in Facebook comments do not necessarily reflect those of OnMilwaukee.com or its staff.