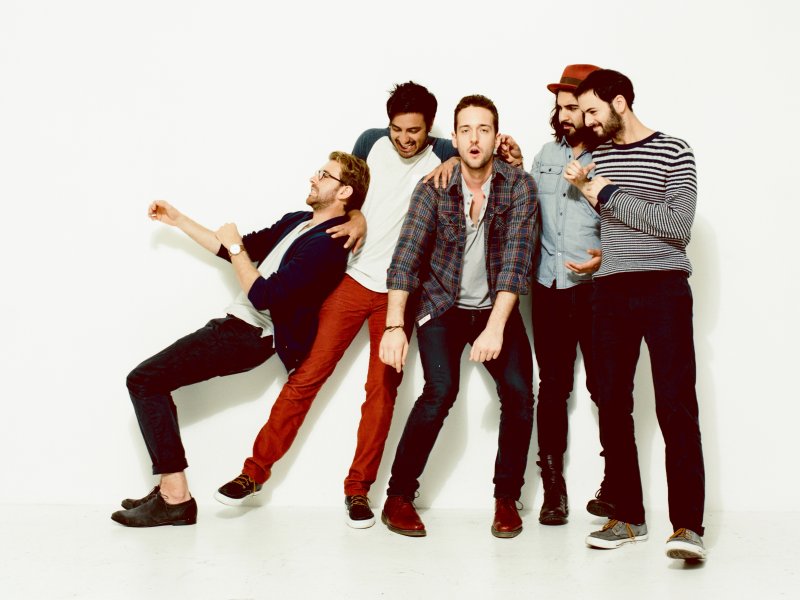 Seven questions with Young the Giant's Jacob Tilley
Young the Giant has been riding high on the alternative rock circuit since the release of their debut self-titled album. The California-based band is currently in the midst of a summer headlining tour, which will bring them to Summerfest Thursday, July 5.
On a quick breather before the final leg of their tour, Young the Giant guitarist and founding member Jacob Tilley took some time to talk more about the band, its music and what fans can expect from them in the next year.
OnMilwaukee.com How long have you and the band been on the summer tour?
Jacob Tilley: We actually just had a three-week break-slash-writing-slash-still playing shows, but we're about to head out Thursday for three more weeks to kind of finish off on that. We've been touring since the beginning of the year really, so that was really our first initial break from a really heavy touring schedule.
OMC: What has the experience been like?
JT: It was different from every other tour. This was the first time we've ever been on a national headlining tour of that size, and we were able to sell out at pretty much every venue, and that was something that was very surreal. I loved it; it was great. It was very tiring, obviously. We played a lot of shows in a very concentrated amount of time, so it was exhausting. I'm definitely ready to not to tour for a little bit.
OMC: The band is pretty well-connected online, between Twitter, Facebook, the blog and website. Do you post on those yourselves?
JT: Yeah, we do. We do all of the Instagramming ourselves. Sometimes we'll have people help us out and post stuff about shows, but all the personal ones are always us, and we do it fairly often. We try to stay as engaged as we can while we're out touring. We like doing it.
OMC: What motivated you to release the free "Remix" EP?
JT: We didn't actually do any of the remixes, so it was more like collaboration stuff. I don't really count them, to be honest. (laughs) It was a cool thing to kind of see people's interpretation of the tracks. We just approached some friends of ours to see if they would be interested in doing some remixes, and then we just made it available for people online to download.
OMC: There's a lot of creative work coming out of the band, like the In The Open video series. What inspired you and the band to explore that side of your music?
JT: The first one we ever did, the one in the salt flats in Salt Lake, was actually completely by accident and came out of just being really bored on a long drive. At the time we had a photographer with us being our tour manager, so we kind of just decided to film an acoustic song out in the middle of nowhere, and we had such a good response from it we decided that we'd kind of try and do the whole album – or most of the album that would work acoustically – in places that we really like to go to and hang out as a group.
I think it came off really well, and it seems to have kind of sparked other people doing it, so we're glad to kind of be at the forefront of trying that new kind of approach to doing songs in that kind of setting. I definitely thing we'll probably try and do some songs on the new album like that, too.
OMC: What has the fan reception been like for the band's projects?
JT: It's been great. We've had the best response from that. They're just happy to have them online for free, and kind of out there in a different kind of way of looking at them. They're not perfect, and I kind of like that about them, too. They're honest; no kind of studio tricks going on.
OMC: What's next for the band after you finish up on tour?
JT: We want to be releasing a CD next year in, like, April, so we definitely have a timeline. We've been writing this whole year. We're just going to finish off the writing for two more months, and then we're going to head into the studio and press record and see what happens.
ewqetrwqrwwdafcxzxdrwzb
Facebook Comments
Disclaimer: Please note that Facebook comments are posted through Facebook and cannot be approved, edited or declined by OnMilwaukee.com. The opinions expressed in Facebook comments do not necessarily reflect those of OnMilwaukee.com or its staff.