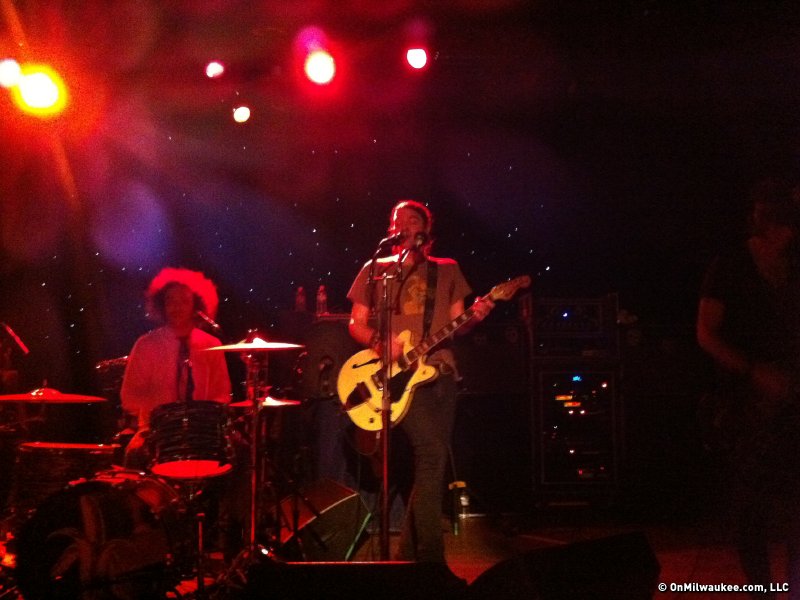 2010 picks: Andy Tarnoff
There was a time when I relished writing an annual "best of" wrap up. Now it just reminds me that I need to get out a little more.
Still, 2010 was a year of great highs and lows. Here are the highlights:
Movie -- Is it possible that I only saw a handful of movies released in 2010? I guess that's what happens when you're a first-time parent. I saw one unbelievably terrible movie, Adam Sandler's "Grown Ups," and one that I found surprisingly amusing, "Hot Tub Time Machine." I guess the rest of my visual entertainment was spent on HBO.
TV -- I'm really, really liking HBO's "Boardwalk Empire." The aesthetics and excellent casting of 1920s-era Atlantic City makes this gangster drama come to life. Of course, I watched the final season of "LOST" with rapt attention, and in fact, was pleased with the way it came to an end. And I'm still addicted to "True Blood," "Breaking Bad" and "Mad Men." My DVR is working extra hard these days, and there are barely enough hours in the week to catch up.
Concert -- I waited a long time to see the Dandy Warhols in concert, so I was delighted to finally have the chance on Oct. 29 in Madison. At an intimate venue like the Majestic, it was perfect for standing front and center, just soaking in one of my all-time favorite bands. But, like so many concerts in Wisconsin, drunk idiots tarnished the show, showering the band with beer, and it clearly affected their mood. My other favorite show was Devo at Summerfest on July 4. It was a perfect concert and an instant Summerfest classic.
Event -- Of course, I'd like the Packers to go to the Super Bowl this year, but if it doesn't happen, you won't see me crying. My personal Super Bowl was watching the Packers beat Brett Favre at Lambeau Field, then subsequently humiliate him and demolish the Vikings at the Metrodome. I've reflected upon this vitriol quite a bit, and have now decided that the bad has finally outweighed the good in Packers fans' experience with Favre. It's beyond time for him to go, and the Packers did everything they could in 2010 to send him back to his tractor.
Phone call of the year -- On June 4, I got a call from Bud Selig, the commissioner of baseball, to complain about a blog I wrote called, "Reverse the call, Bud." In my posting, I suggested that the commish overturn the blown call the invalidated Armando Galarraga's perfect game. Unfortunately, Selig reiterated that the entire conversation was off-the-record, so I can't tell you what he said, but between yelling and talking at me, Selig basically answered every nagging question I have about baseball. We "discussed" steroids, asterisks, the All Star Game and more. And I can't tell you anymore about it. But trust me, it was a surreal moment.
Little things -- I didn't die after doing the Polar Plunge on Jan. 1 ... Somehow, I ran 8.1 miles through Bay View on Aug. 21 ... I went zip-lining for the first time in Door County ... I successfully talked former Brewers pitcher Seth McClung into blogging for OnMilwaukee.com ... And best of all, this year marked the first time my 2-year-old daughter said, "I love you, Daddy."
Talkbacks
Smoove_D | Dec. 5, 2010 at 9:20 a.m. (report)
You folks seriously need to hire a proofreader. I don't think I've ever read an error-free story here.
Facebook Comments
Disclaimer: Please note that Facebook comments are posted through Facebook and cannot be approved, edited or declined by OnMilwaukee.com. The opinions expressed in Facebook comments do not necessarily reflect those of OnMilwaukee.com or its staff.