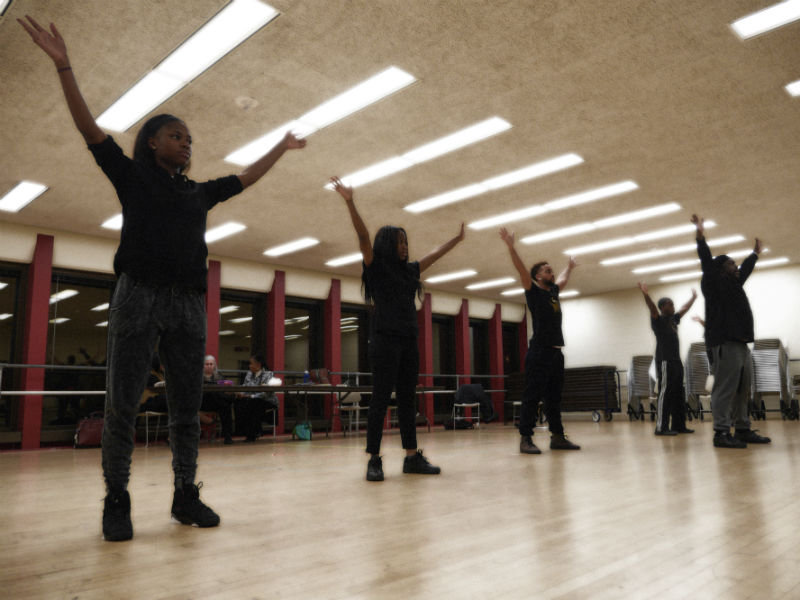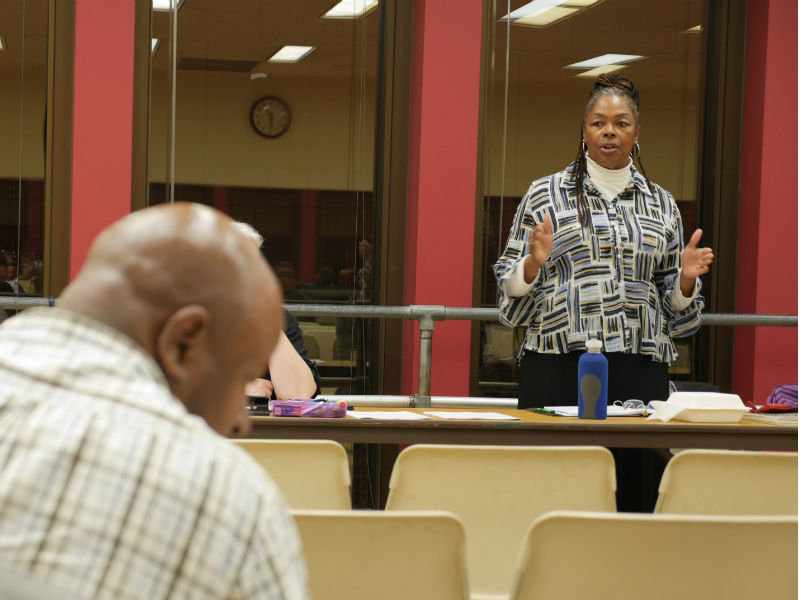 "Black Nativity" hopes to turn the familiar show into a new tradition
Veteran theater director and performer Azeeza Islam may be no stranger to "Black Nativity" – she notes she's did the show several times throughout the mid-'80s and '90s – but she still remembers her first go-around with the celebrated holiday production.
"It was fantastic – especially to be around other actors and vocalists and musicians," Islam recalled. "Musicals are one of the top things I like do, so 'Black Nativity' is up along the top of my list of shows because it allowed actors and actresses an opportunity to dance, sing, act – all in one."
Islam hopes to share that memorable experience – not to mention the show's timeless emotions and music – with others as she guides an 18-person cast through a new presentation of "Black Nativity," co-produced by the Marcus Center for the Performing Arts and Black Arts Think Tank (BATT), and set to run Thursday, Dec. 10 through Sunday, Dec. 13.
Written by iconic African-American poet Langston Hughes and first performed over 50 years ago, the all-black musical – originally titled "Wasn't It a Mighty Day?" – tells two stories, starting the first act with a jump back in time to the birth of Christ in Bethlethem, accompanied by traditional hymns and spirituals, before hopping into a present day Christmas tale told with a spirited injection of gospel music.
Hughes originally wrote the show leaving room for future productions to adapt and change "Black Nativity," and many have, most recently director Kasi Lemmons with her star-studded 2013 film adaptation – which turned its focus mostly toward the modern day fable aspect of the musical and supplanted many of the beloved spirituals with new original songs. For her upcoming rendition, however, Islam said she wants to stick as closely as possible to Hughes' original script. Save for a few altered lines, the monologues and narration will go untouched, and the songs are all still intact.
"The power (of "Black Nativity") is that it connects us, or reconnects us, through those songs," Islam explained. "It connects us through the reality of what our lives have brought and our place within the history of Christ and The Bible and all of these things that we find so important to our black community, because churches have been long-standing within our lives and communities – especially the Baptist religion, and there's a lot of Pentecostal and what have you. There's a lot of flavor that's here. A lot of those songs flow through each denomination, and that song is what keeps us tied together."
Islam aims to turn the experience of "Black Nativity" into a new annual holiday tradition in Milwaukee's theater scene, just like other time-honored seasonal staples like "The Nutcracker" and "A Christmas Carol." And with each new year's production, the director aims to bring a touch of something new each time with different cultures and influences mixed into parts of the show.
"There's a lot of other flavors that come, but I think starting with the basics of having the first act be more Jerusalem-type or early Bethlehem is what I want to do, but next year – or whenever it comes up – that flavor may change a little bit so that people can identify with the same story but from a different perspective," Islam said. "The music may change a little bit later in the second act in order to also include and incorporate other cultures into that as well, so it brings a lot of possibilities as to what can happen to 'Black Nativity' but all told from the black perspective."
"Just like with any culture, we are all over this world," she continued, "so we experience the cultures of where we originate from in ways that we don't experience right here in the United States – especially from a musical point of view, because there's so much music to experience. Gospel here in the United States may sound a little bit different somewhere else like Jamaica."
Of course, becoming a holiday tradition will take more than one year. As for the present, Islam's hopes "Black Nativity" will still provide something important and impactful for the Milwaukee community.
"(The hope is) to bring a true black experience to the city, as well as to uplift the African-American community, because there's so much negativity that goes on within our community right now," Islam said. "We need something positive in order to curtail some of that, to give out a more positive energy and image. The things you see on the news are not necessarily the whole of the community. There are a lot of good things happening.
"We need to get that out as much as we can, as often as we possibly can, because our neighborhoods and communities have been so labeled in a bad way that we need to start turning that around. And I believe we can do that – not only with 'Black Nativity' but other African-American pieces that depict blacks in positive ways."
Facebook Comments
Disclaimer: Please note that Facebook comments are posted through Facebook and cannot be approved, edited or declined by OnMilwaukee.com. The opinions expressed in Facebook comments do not necessarily reflect those of OnMilwaukee.com or its staff.