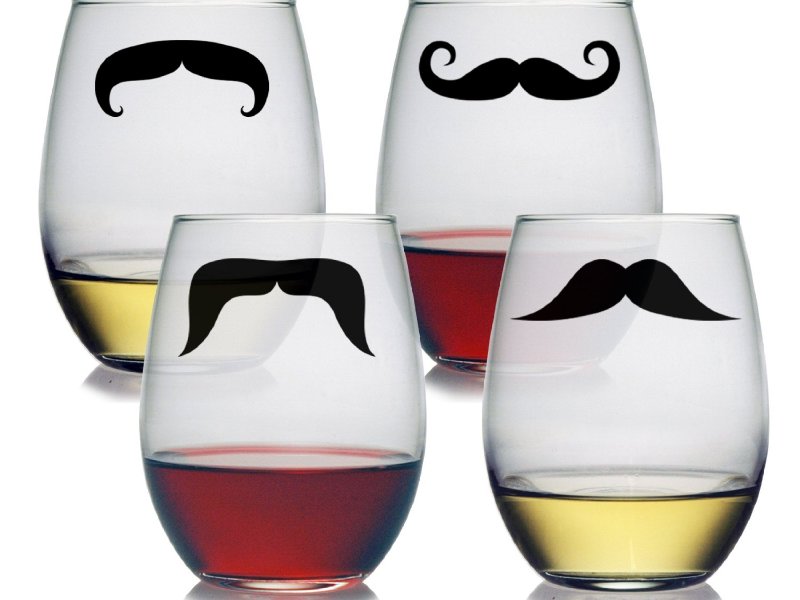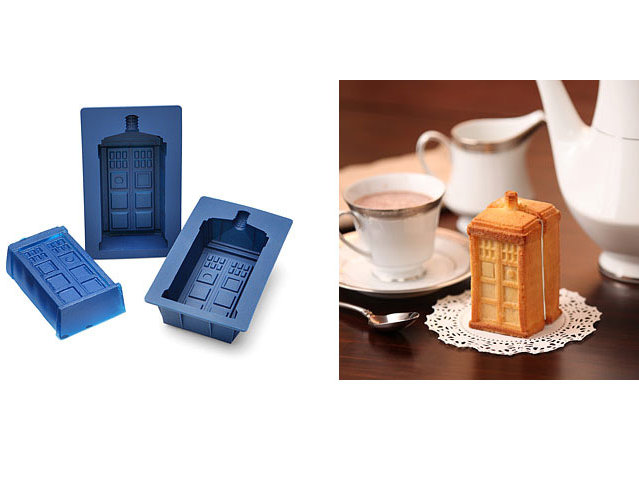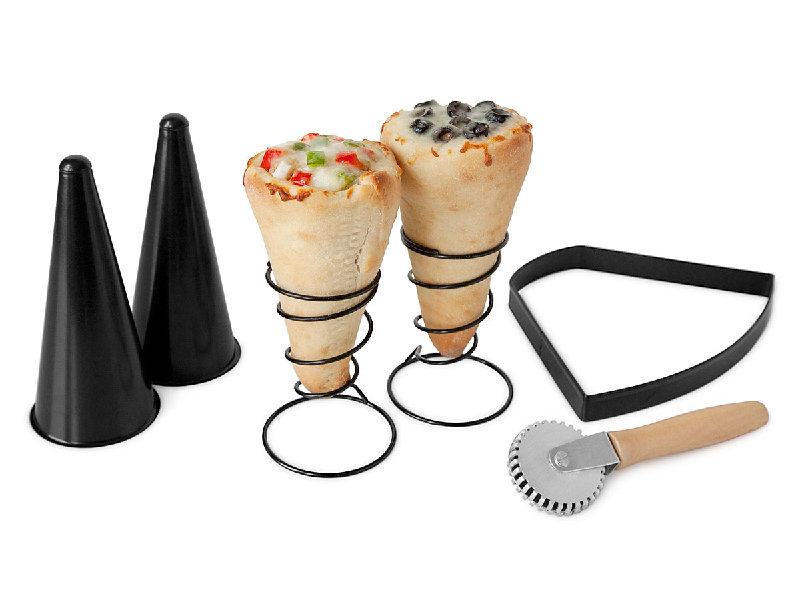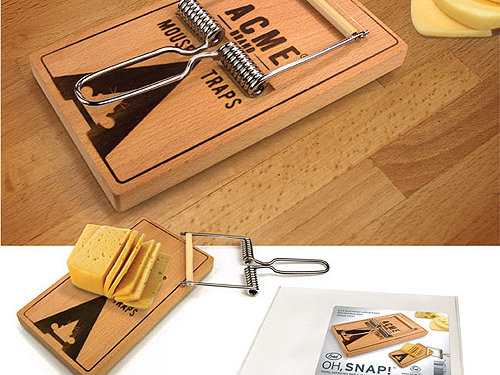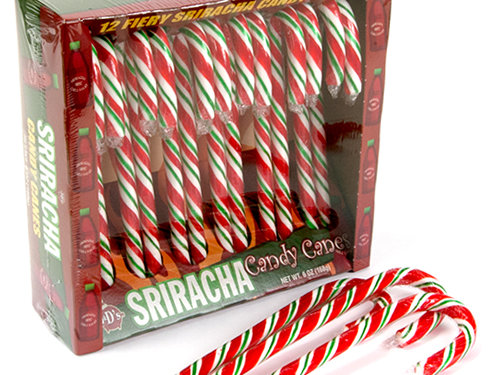 Nine nifty nerdy foodie gifts
Find yourself fretting over what to get for that impossibly difficult to buy for friend? Is it time for something out-of the ordinary? We've got your number.
Distract those hard-to-buy-for food nerds with uber clever gift items that are both functional and funky at the same time. Maybe an unexpectedly risqué wine stopper? Or a Doctor Who-inspired Jell-O mold? A parmesan cheese shaped lamp? Sure – why not?
I've wrangled up nine interesting gift ideas to please the picky, amuse the somber and easily embarrass that hostess with the mostest.
Play with your food: Molecular gastronomy kit
What do you get when you combine food, chemistry and art? Molecular gastronomy, of course! And now you can impress even your pickiest foodie friend with a deluxe gastronomy kit of his/her very own.
Help them turn their kitchen into a food laboratory with this how-to kit which includes instructions on how to transform liquids, like honey, into jelly-like cubes, gelify chopped produce into flavor-packed beads, or even morph melted chocolate into a delicate powder or spaghetti-like strands. DVD included for just $58.95.
Spicy surprise: Sriracha candy canes
So you have a friend with an unnatural love for Sriracha? (You know the ones. They were stocking up after hearing the news about the potential shut-down of the Sriracha plant in California). These make the perfect stocking stuffer. These spicy candy canes look just like the classic canes so they're also great for tricking your unsuspecting friends and family. Just $7.99 for a pack of 12.
Throw a stache bash with mustachioed wine glasses
The mustache is back! Let all your friends know it with this clever assortment of silk screened stem-less wine glasses. Each 21-ounce glass features a different mustache design that's perfectly placed to give the wine sipper a stellar 'stache. $30 for a set of four.
Make her blush: Happy Man Bottle Stopper
It's no joke. This cheeky little fellow's massive … um … appendage will plug the necks of wine bottles! The fact is, nobody gets as excited as Happy Man over his favorite drink. This hilarious and aptly named fellow is just waiting to entertain guests and make even the most together hostess blush when she realizes what you've just given her. Right around $8.
Enlightenment for cheese lovers: Parmesan cheese lamp
Parmigiano Reggiano is the undisputed queen of cheeses. That is why the parmesan cheese lamp deserves a special place in every cheese lover's kitchen, dining room or office. While not made of cheese, the lamp resembles a full-sized wheel of authentic Parmigiano. Lamp is $274.80 and can be shipped direct from The Netherlands for just $36.14.
It's Jelly Welly: Tardis jello mold
Know any wannabe time- and space-travelers? Of course you do! And this is the perfect gift for them. They'll be able to create a feast fit for the Doctor with Tardis silicone molds. Each holds one cup of liquid, perfect for single-serve gelatin molds, cakes, or other delicious treats. Combine both halves to create a 3D Tardis creation. Set of two molds for $14.99.
They all scream for 'za! Pizza cone kit
Get your fill of gooey cheese, spicy marinara and tantalizing toppings with this whole new twist on make-your-own pizza night. Just like Belgian-style frites holders, these clever, crust-based cones provide a fun and ergonomic way to make your own easy-to-grab meal in minutes. This set includes a pizza dough recipe, notched dough cutter, conical molds and spiral pizza cone stands for $25.
A sizzlingly creative gift: Magnetic Bacon Poetry Kit
For that pig-inspired poet in your family, here's a sizzling celebration of everyone's favorite smokey treat! This bacon-inspired magnetic poetry kit contains over 200 bacon-related words like bacon, crisp, sizzle, goodness, perfection and satisfy. For $12, it's the perfect stocking stuffer or hostess gift.
Oh Snap! It's an awesome cheese cutter
A cheese cutter shaped like a mousetrap? OH, SNAP!! It's true. This is a quality 9x5.5-inch beechwood cheeseboard that comes with a handy food-safe stainless-steel cheese slicer, disguised as a giant mousetrap. It is so cool even mice would dig it. It will make you squeak with glee. Great conversation piece for fancy wine parties. Get it for $19.95.
escsszbdabxscafdbbdyedsz
Facebook Comments
Disclaimer: Please note that Facebook comments are posted through Facebook and cannot be approved, edited or declined by OnMilwaukee.com. The opinions expressed in Facebook comments do not necessarily reflect those of OnMilwaukee.com or its staff.