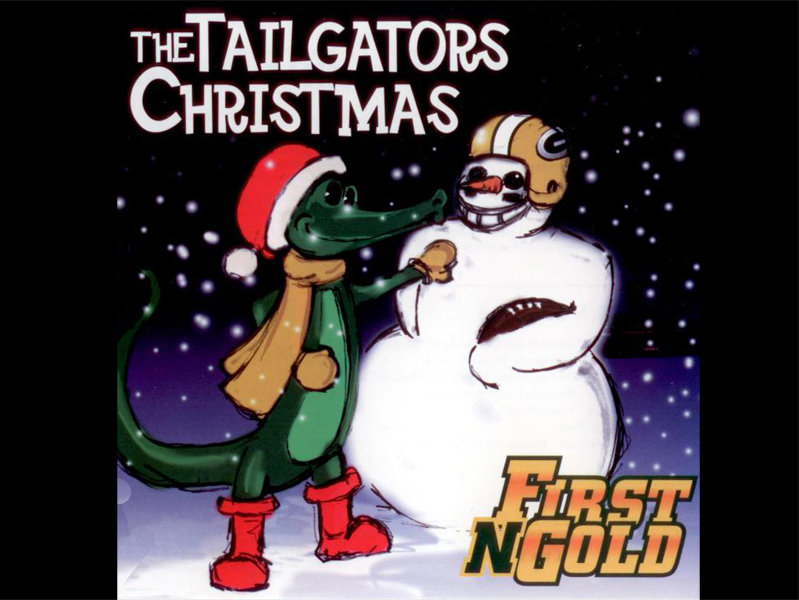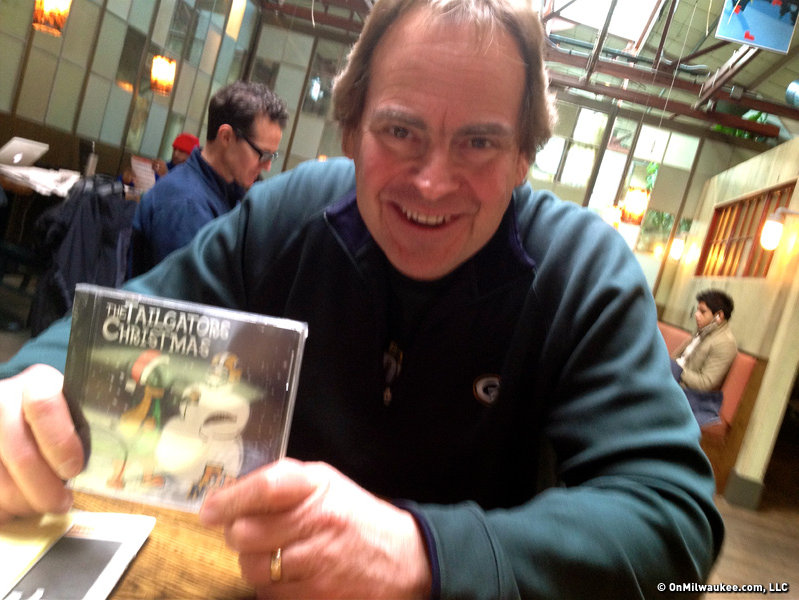 Packers Christmas music for a cause
You can playfully make fun of Packers' themed music if you'd like, but when Green Bay is winning (and they certainly are this year), you know a little jock rock will fire you up.
And Christmas music? Well, there's a reason that every musician of every religion has recorded a Christmas album.
Mash those together and send all the proceeds to the Make-A-Wish Foundation. That's what you'll find on First N' Gold's new holiday CD, "The Tailgators Christmas."
The five-song disc is the brainchild of a band that has been playing together off and on since 1973. According to lead singer Kevin Derus (who's an emergency room doctor by day), "Our sole purpose of writing and recording music is to raise money for charity."
"We chose Packers music," says Derus, "because everyone will buy it."
Of course, Derus and his bandmates are actual Packers' fans. That the four CDs they recorded in the '90s raised $40,000 for the Make A Wish Foundation is just icing on the cake. First N' Gold's biggest hit was "Hey, Hey Green Bay," which, by itself, raised almost $20,000. You might have also heard "Viva La Lambeau Loca."
Derus has been sitting on this Christmas CD for a few years, and because none of the tracks contain players' names, the songs like "Santa Claus Is Coming To Titletown" remain timeless.
It doesn't hurt to have a streaking team as the subject of his music, either.
Derus says didn't have time to capitalize on the holiday music last year, because the band was as surprised as fans when the Packers sailed through the playoffs. "We couldn't get it together in time."
Now, however, he's poised for First N' Gold to get its music in front of fans again, says Derus.
"It's so rewarding that we have a child assigned to us, to make money for this child's wish," says Derus. "It's so fun to take our musical background, our medical background and our love for the Packers, and combine them. It's been a wonderful, wonderful thing."
The CD is available through the Make-A-Wish Foundation or at Derus' Aurora clinic at 946 N. Van Buren St. in Downtown Milwaukee. You can also get the CD at Derus' brother Jeff's urology clinic at St. Luke's Hospital (Jeff Derus is also in the band). Next year, the band hopes to get the music online.
Ultimately, Derus hopes his Packers music can someday be played at Lambeau Field. "That would be a coup," he says.
Facebook Comments
Disclaimer: Please note that Facebook comments are posted through Facebook and cannot be approved, edited or declined by OnMilwaukee.com. The opinions expressed in Facebook comments do not necessarily reflect those of OnMilwaukee.com or its staff.