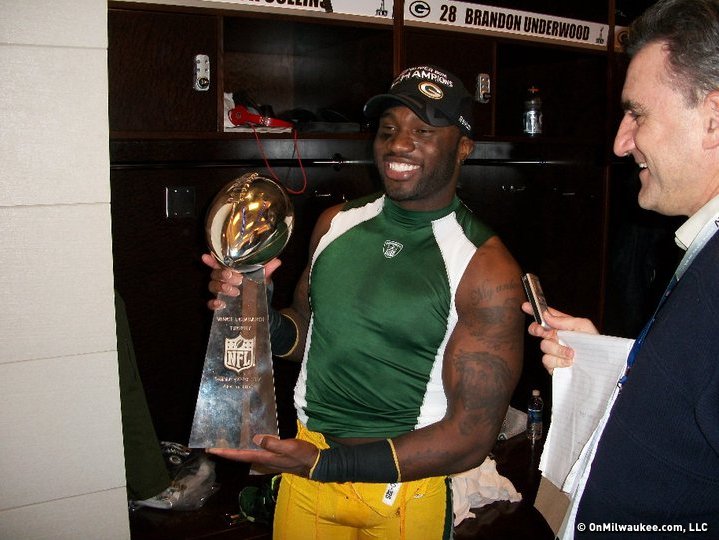 What more could we possibly ask for under the tree?
Twas the night before Christmas
And as bright as it seems
Gifts are all ready
For all of our teams.
The Packers unbeaten?
We all had that hope.
Till our offensive line
Made us look like a dope.
What happened, we ask
To that juggernaught?
Yards and some points
Were all that we sought.
But we came up empty.
An Orton named Kyle
Made us look like chumps
As we choked for awhile.
You know what they say
In the official song
NFL stands for
Not For Long.
Next week it's the Bears
Who will feel our wrath
Cuz to the Super Bowl
We are still on the path.
But still we're ashamed
To lose to K-C.
This was about as
Bad as can be.
The Bucks are a'startin
To play at long last
We hope that big crowds
Come out real fast.
It's a brand new look team
On the hardwood floor.
Hope they make the playoffs
And then go for more.
One thing we don't do,
Is call Bogut Andy
One thing we hope
Is he soon becomes dandy.
And now Ryan Braun
What should we do?
Did he or not
We haven't a clue.
But Melvin's determined
To avoid any flub
Even if it means
Signing a hated ex-Cub.
Say goodbye to Prince
Let's all stop our bitching.
Cuz everyone knows
You win with great pitching.
College hoops are in gear
And we are beholden
To the Badgers of Bo
And Buzz's Eagles so Golden.
Both are real tough
Men more than boys
In the N-C-2-A
They could make some noise.
The Admirals and Wave
Keep plugging along
Only The Lonely
Could be their theme song.
Then there's the thing
Appealing to fools
Black coal is the gift
To all MMA ghouls.
And to all of the girls
Who seemed very mad
When I said ladies hoops
Made me feel bad.
It's a game made for speed
With an ebb and a flow
The ladies version
Is just too damn slow.
The gals called me names
And ripped me apart.
But they missed the point
That I made from the start.
Forget being bitter
And slapping me down.
You'd be better off
With a smile than a frown.
Let's argue the merits
Like adults really should
Let's not be petty
That does us no good.
So now we have come
To the end of this ditty.
The glory of sports
That blesses our city.
For all, just one wish
Under stars shining bright.
Merry Christmas to all
And to all a good night.
Facebook Comments
Disclaimer: Please note that Facebook comments are posted through Facebook and cannot be approved, edited or declined by OnMilwaukee.com. The opinions expressed in Facebook comments do not necessarily reflect those of OnMilwaukee.com or its staff.