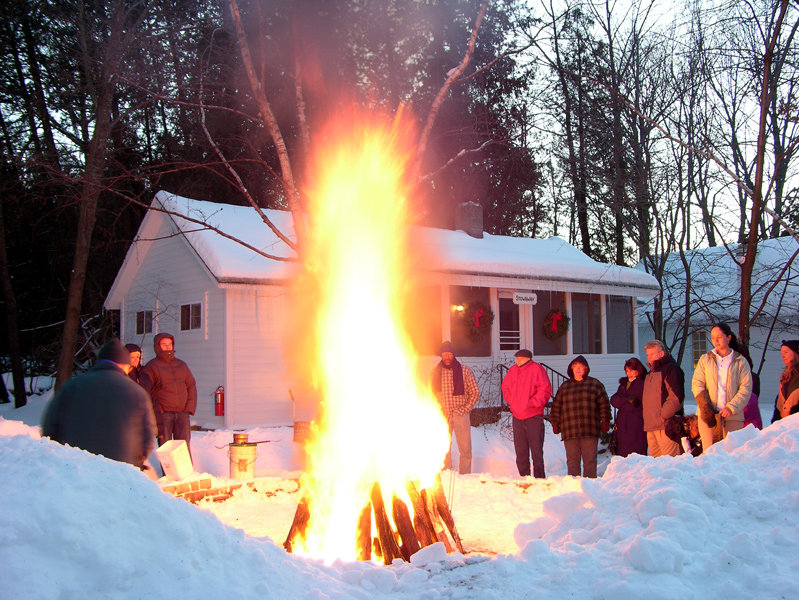 Door County doesn't shutter for the holidays
There's no county in all of Wisconsin quite like Door County. The state's own version of Cape Cod, the peninsula that extends northeast from Green Bay is a charming and eclectic mix of natural beauty and quaint craftsmanship, a relaxing getaway that means different things to different people.
And that's just during the summer.
But Door County doesn't close for the winter, either, and if you love visit the area between Memorial and Labor Day, you owe yourself a trip during the holidays, too.
"Door County takes on a different look and vibe in the winter time, and December adds a distinct holiday flair to the mix," says Jon Jarosh from the Door County Visitor Bureau. "The hustle and bustle that is summertime in Door County takes a back seat to a more relaxed pace of holiday shopping and holiday themed events."
Those events include special holiday homes tours, holiday open houses, a popular B&B walk in Sturgeon Bay, holiday concerts, Fish Creek progressive dinner weekends, winter trolley tours and more.
D.J. Bensyl, a Milwaukee bartender who lived and worked in Door County for years, agrees that the pace slows, but doesn't come grinding to a halt when the locals begin to decompress.
He points to sledding at Peninsula State Park, ice fishing, book clubs and Tuesday sushi nights at the A.C. Tap in Baileys Harbor.
"And there's the hugely popular broom ball league," says Bensyl. "Everyone appreciates the time to themselves and with friends after the tourists leave ... plus, you can make a left turn without waiting for someone you know to stop from the oncoming lane and allow you to turn."
In terms of shopping, Jarosh points out the Holidays and Holly Nights promotion running through Dec. 19. It's a program that combines lodging packages and special gift certificates in one.
In other words, the pace might be slower, but plenty remains opens this time of year.
Says Jarosh, "There are still definitely lots of places open throughout Door County in the winter time."
They're just, well, cozier. And cheaper.
"Visiting Door County in the winter time can definitely provide great value to visitors," says Jarosh.
"Lodging properties tend to have lower rates during the winter season, and special vacation lodging packages that are part of our Holidays and Holly Nights or Nature of Romance promotions throw in special extras for visitors such as Door County gift certificates that provide even greater value."
Talkbacks
maryellensisulak | Jan. 15, 2011 at 7:44 p.m. (report)
Turtle Ridge Gallery in Ellison Bay is open 11-4 Tues. - Sat. Hosting the annual Frostbite Cocktail Party & Sale, January 28 - 4-8PM. The TKH ice rink in Sister Bay is open for pleasure skating, hockey and broomball. The broomball league games are an entertaining diversion on Wed. nights.
Facebook Comments
Disclaimer: Please note that Facebook comments are posted through Facebook and cannot be approved, edited or declined by OnMilwaukee.com. The opinions expressed in Facebook comments do not necessarily reflect those of OnMilwaukee.com or its staff.