The Admirals will host the annual Battle of the Badges Game this Saturday, April 1 at UW-Milwaukee Panther Arena. Area law enforcement and area firefighters will square off in a double header with doors opening at 11:30 am. Read more...
Editors' Pick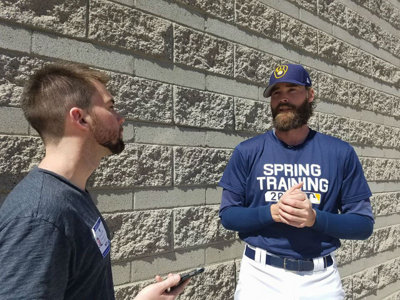 Milwaukee Brewers relief pitcher Tim Dillard recently took some time out from his busy spring training schedule to talk baseball and offer his impressions of the Brewers' 2017 season and players. Enjoy!
See more stories in Sports …
Milwaukee Area Event Calendar
More Featured Articles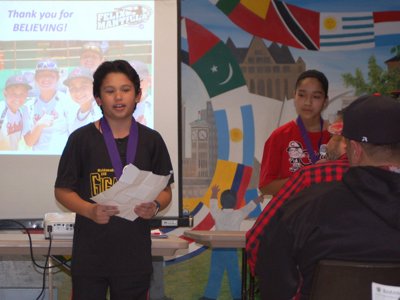 Journey House proposes $2.3 million renovation of Baran Park baseball fields
America's favorite pastime is as popular as ever on the South Side, but unkempt and dangerous baseball facilities at Baran Park, 2600 S. Chase Ave., have raised ire among parents and local officials, Milwaukee Neighborhood News Service reports.
See more stories in Sports …
Keep cheering the Badgers, if only for more of these Moesch Madness videos
The Badgers are back in the NCAA Tournament Sweet 16, and that's great not only for them, but also for us. Once again, Wisconsin's little-used reserves, Aaron Moesch and Matt Ferris, have given sports fans lots of laughs, with another hilarious edition of "Moesch Madness."
See more stories in Sports …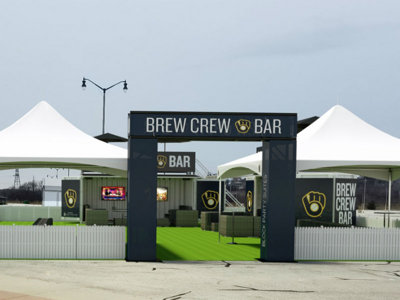 Milwaukee is already renowned for baseball's best tailgate scene, and this year the Brewers are teaming with Block Party Suites to create a destination that makes it even better for their fun-loving fans. Introducing Miller Park's new Brew Crew Bar.
See more stories in Sports …
Yesterday, the sports blogosphere created quite the "ZOMG!" stir after a few outlets posted that Aaron Rodgers was selling his Green Bay-area home. But before Packers fans could become too excited or aghast, the buzz balloon was quickly punctured. Why?
See more stories in Sports …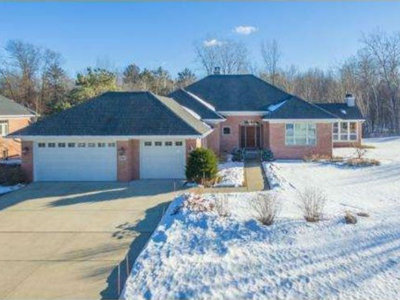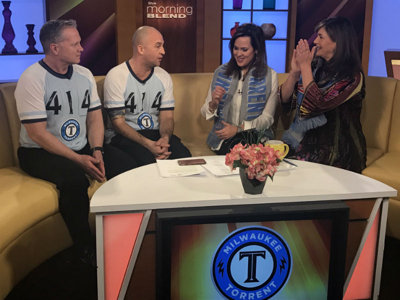 The Torrent on Thursday announced the addition of a sister team that will begin play in the Women's Premier Soccer League in 2018. It will provide women the chance to continue playing soccer at a competitive level in Milwaukee, where no such option currently exists.
See more stories in Sports …
Sponsored Content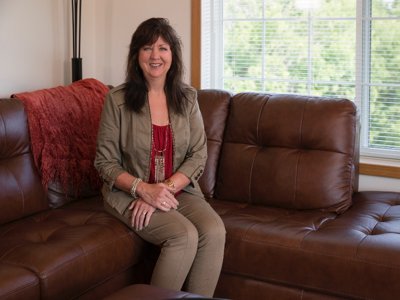 As families reach retirement age, it can be hard to downsize. However, just because a family downsizes doesn't mean they can't live in a beautiful, elegant space. In the latest Steinhafels "Before and After" article, we take a look at just that scenario.
From Our Partners
The first order of business at UWM's Academic Policies and Curriculum Committee meeting on Nov. 14 was putting together a sub-committee that could make a decision about a change in the school's psychology program. Three UWM professors with no stake in the outcome were needed to make up the ad-hoc committee, a committee that's created [...] The post UWM Professors Are More Like Us Than We Think appeared first on Media Milwaukee.
See More Stories From Media Milwaukee …
This holiday season, for the second year in a row, a theater group is performing a traditional holiday story and adapting it to address social justice issues in Milwaukee. Black Nativity -- based on the work of prolific African American poet and playwright Langston Hughes -- opened last week at the Marcus Center and runs though Dec. 11. The two-act play and musical revue features an all-Milwaukee cast, with the second act set in the present day, in a neighborhood like... 'Black Nativity' explores social justice issues through traditional Christmas story appeared first on 88Nine Radio Milwaukee.
See More Stories From 88Nine Radio Milwaukee …
The internet is a big place. Thousands of songs are released EVERY DAY, and we sift through them all to find those rare gems and beauties that we love. We also talk to artists, journalists, and musicians about the songs that they love. This week we talk to Cloud Nothings and LEON, and we hear music from Gillian Welch, Matthew Squires, Blaze Foley, Liniker e Os Carammelows, and ABBA. Listen to the whole thing in the player below. The post 5 Songs We Can't Stop Listening To with guest Cloud Nothings appeared first on 88Nine Radio Milwaukee.
See More Stories From 88Nine Radio Milwaukee …
Coming Soon On OnMilwaukee.com…
New Borchert Field book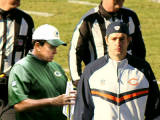 Capers to Bears: Keep Jay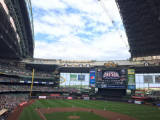 Opening Day Triple-A game
Miller's tied houses