We hopped in our time machine and dipped back to times near and far to see what were the big names and big stories being tossed around when the Packers were knocking on the Super Bowl's door. Read more...
Editors' Pick
Dave Begel has long maintained a bromance with Brett Favre forever and long resisted all claims that Aaron Rodgers is the best quarterback in Packers history. Until now. After the display at the Palace in Dallas, it is now time to put the crown on Rodgers' head.
See more stories in Sports …
Milwaukee Area Event Calendar
More Featured Articles
You would think Philadelphia 76ers center Joel Embiid would have nothing but pleasant things to say about his time in Milwaukee after grabbing a win Monday afternoon. But according to his Instagram, he did not love his visit.
See more stories in Sports …
Green Bay Packers all-time leading wide receiver and Super Bowl Champion Donald Driver is offering Packers fans the chance of a lifetime to cheer on their favorite team this weekend in Atlanta with "Donald Driver's NFC Championship Raffle."
See more stories in Sports …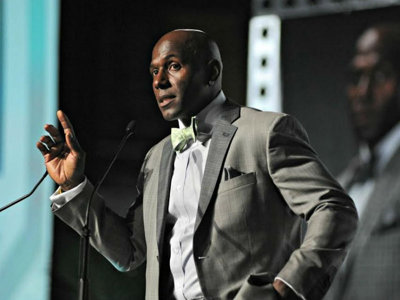 Sponsored Content
Steinhafels Furniture is excited to partner with OnMilwaukee on unique content every month. This month, we're going to go behind the camera lens for a Steinhafels Decorating Solutions Before and After shoot.
From Our Partners
Milwaukee has 28 distinct ZIP codes, and a grassroots initiative is underway to capture the beauty from each one of them in a series of photographs. The project is called ZIP MKE, led by founder Dominic Inouye. He says he was inspired to launch the project after the officer-involved shooting of Sylville Smith last summer and the unrest that followed in Sherman Park. Discouraged by the disparaging reactions he saw on social... New phototography project explores every Milwaukee ZIP code appeared first on 88Nine Radio Milwaukee.
See More Stories From 88Nine Radio Milwaukee …
5 Songs We Can't Stop Listening to is a collection of our newest favorite songs. And Every week we ask an artist that we love to tell us about the music they love. Listen to the whole thing in the player below. The post 5 Songs We Can't Stop Listening To with guest Whitney appeared first on 88Nine Radio Milwaukee.
See More Stories From 88Nine Radio Milwaukee …
  The day after the 2016 presidential election, Chelsea Miller started looking for flights to Washington D.C. Not for the inauguration, but instead to attend a march of comparable size that was already in the works for the next day. "I felt compelled to do something. I was researching for three days, I was so [...] The post Women's March on Madison Organized by UWM Student appeared first on Media Milwaukee.
See More Stories From Media Milwaukee …
The following is a statement from Milwaukee Public Schools Superintendent Dr. Darienne Driver concerning new proposals for improving student performance: To reach our goals...
See More Stories From SchoolMattersMKE …
Coming Soon On OnMilwaukee.com…
Sal's Pub & Grill
Choreographers
Rodriguez's perfect pizza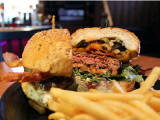 Hooligan's Super Bar