Overweight, underproductive and injured is not the optimal image for a free-agent professional athlete to portray to potential employers, in Green Bay and around the NFL. That might explain why running back Eddie Lacy posted a video of himself running in a pool, doing a rehab workout. Read more...
Editors' Pick
Dave Begel has long maintained a bromance with Brett Favre forever and long resisted all claims that Aaron Rodgers is the best quarterback in Packers history. Until now. After the display at the Palace in Dallas, it is now time to put the crown on Rodgers' head.
See more stories in Sports …
Milwaukee Area Event Calendar
More Featured Articles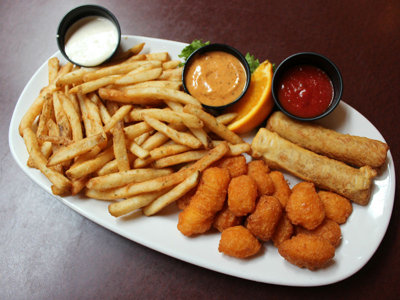 The Admirals and Saz's announced the addition of a Saz's concession stand at the UW-Milwaukee Panther Arena, opening Friday. The move means a lot of great things, but what it means most of all is this: There's now another place to get the incredible Sampler Combination Platter.
See more stories in Sports …
The Milwaukee Brewers are my team. And your team, too. And your neighbor's and their kids. And John McGivern's and Tammy Baldwin's and Mike McCarthy's, as well. The Brewers belong to all of us in Wisconsin - at least that's the message in the club's emotive new commercial, "This is Our Team."
See more stories in Sports …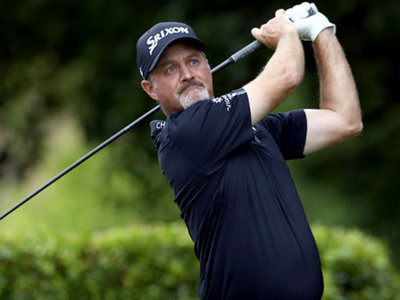 Jerry Kelly, one of the most successful professional golfers ever to come out of Wisconsin, is the subject of a long story on the PGA Tour website. Kelly, who has spent 21 years on the tour, was a winner three times but described himself as a "successful journeyman" during his career.
See more stories in Sports …
Sponsored Content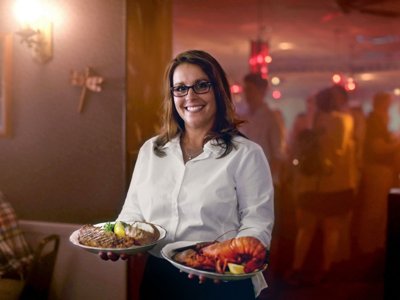 With a variety of restaurants located conveniently near ski hills, snowmobile trails and more, winter is the perfect time for a warm Wisconsin-style meal. Here are five snowy Wisconsin supper club hot spots.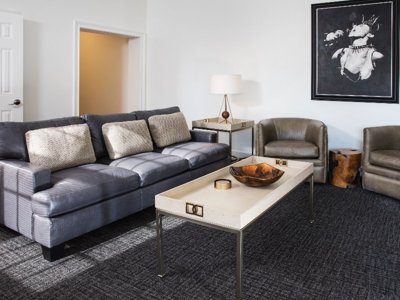 For this new edition of Steinhafels' "Before and After," we take the idea of home redesign to the next level, to a place that is shared by thousands of people: a hotel! Here's how one of our Decorating Solutions designers redesigned The Delafield Hotel.
From Our Partners
Milwaukee officers' use of stop-and-frisk is racially motivated and unconstitutional, the Wisconsin arm of the American Civil Liberties Union alleges in a lawsuit announced Wednesday.
See More Stories From WISN 12 …
A city infamous for significant racial segregation and high rates of incarceration of African-Americans, Milwaukee is also home to a successful community of black professionals seeking social events, networking opportunities and career advancement. Success, they say, requires building strong relationships.
See More Stories From Milwaukee Neighborhood News Service …
Ballet, volleyball, cheerleading... what comes to mind when you think after-school sports for girls? "Typically when I see sports it always guys and they're always like, 'I'm way better than all the girls!' ...but I think field hockey can be a girl sport. I think any sport can be a girl sport." LIFT brings girls together for friendship and field hockey appeared first on 88Nine Radio Milwaukee.
See More Stories From 88Nine Radio Milwaukee …
5 Songs We Can't Stop Listening to is a collection of our newest favorite songs. And Every week we ask an artist that we love to tell us about the music they love. Listen to the whole thing in the player below. The post 5 Songs We Can't Stop Listening To with guests Maggie Rogers, Whitney, Sonny Knight, and more appeared first on 88Nine Radio Milwaukee.
See More Stories From 88Nine Radio Milwaukee …
Five years ago, when Mahmoud Al Chamaa was just 15 and in high school, he traveled one last time from Damascus, Syria to Brookfield, Wisconsin. It was one of many summers he visited his uncle in the United States, but with growing instability in Syria, his family pressed him to stay. "It was very hard [...] The post From Syria to UW-Milwaukee: A Student's Story appeared first on Media Milwaukee.
See More Stories From Media Milwaukee …
Coming Soon On OnMilwaukee.com…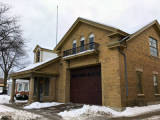 Bungalow firehouses
Dirty Shoulders
The Lucy at Crafty Cow
Piemontese lunch