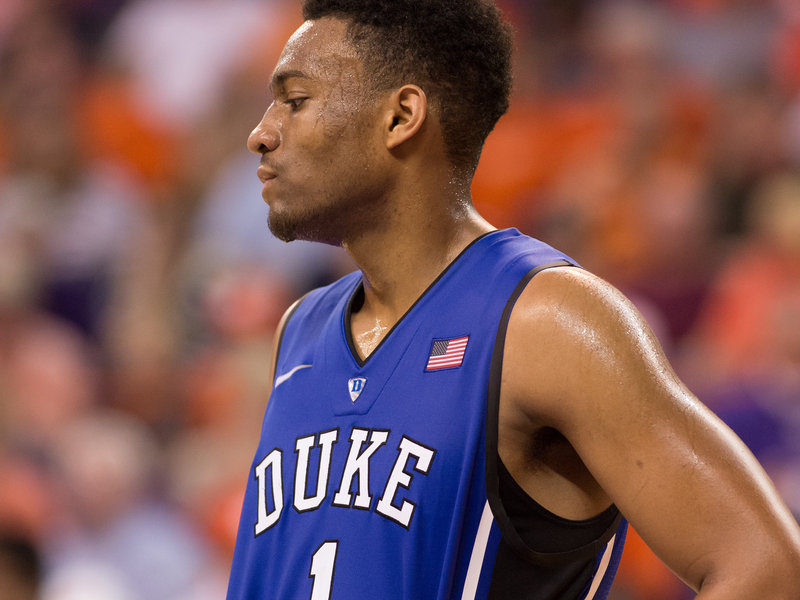 Bucks' rebuilding process off to slow start
CHICAGO – One month ago, Wes Edens and Marc Lasry were introduced as the prospective owners of the Milwaukee Bucks franchise, purchasing the team from former Sen. Herb Kohl for $550 million.
Things had been quiet around the team since then, though dribs and drabs of news seeped out, including a clandestine voyage to Milwaukee to meet with city leaders and even some basketball operations staff. Their ownership will be finalized Friday, though, and the business of basketball can finally take center stage.
While the arena issue is a massive, and important one, we have no idea what kind of basketball organization the new owners will put together.
Do they allow general manager John Hammond and head coach Larry Drew one more year, just to see what they have and get their feet wet? Do they clean house immediately? And if so, what is their vision? Are they analytics guys, or do they prefer old-school personnel evaluators? Do they believe in young coaches, or want to reach out to a grizzled veteran?
No one knows. Yet.
And then, on the eve of the annual pre-draft combine in Chicago, Yahoo! Sports basketball insider Adrian Wojnarowski tweeted this …
… then wrote this …
"Some players, including last season's No. 1 overall pick Anthony Bennett, have bypassed the annual draft combine with injuries, but the bailing of the top three prospects is unprecedented."
Of course.
The Bucks have a chance to secure the first pick in the NBA Draft for the first time since 2005 and now their contingent will not be able to physically evaluate three of the top players in the draft class, nor will they be able to talk to them, or see them perform against about 60 of the other top prospects in the draft.
(For their part, potential top five picks Marcus Smart, Dante Exum and Julius Randle are in Chicago.)
Does it matter? Maybe that's what the agencies representing Jabari Parker, Andrew Wiggins and Joel Embiid are thinking, that one of the teams that could draft them might have completely different people doing these evaluations in a matter of days, so why bother doing it twice? I get it.
But of course the Bucks are involved with a trio of players who decide to make an "unprecedented" decision to just skip workouts that in the past, nearly everyone who was healthy participated in some fashion.
The lottery will be held on May 20, and the Bucks draft position will be set. The draft itself isn't until June 26, so there's plenty of time for the team to bring in four (or five) of the top players and get their physicals and learn all they need to learn in interviews and on-court workouts.
But when it comes to evaluating these players and making the right decision regarding the selection of that talent – and let's face it, the Bucks have to pick a future All-Star and an impact player – the more information the better. Even if the staff down in Chicago is jettisoned, the information isn't. These guys are professionals. Their evaluations and opinions aren't garbage (in fact, you can make the argument that Hammond's best role is as a college evaluator).
If this combine wasn't worth anything, they wouldn't do it. So I can't help but feel this new ownership is missing out on something by these guys choosing to skip the process altogether.
We'll take a look at the actual odds of the Bucks winning the lottery next week, but what we know for certain is they will pick either first, second, third or fourth. And as of now, they'll get a chance to look at guys who would be no better than that fourth pick (maybe third, depending on how poorly Embiid's back looks), which has to be disappointing. But, all isn't lost as the team currently has two second round picks they'll hope to find a gem with.
A lot can happen in the next 24 or 48 hours, when it comes to ownership. A lot can happen between then and the start of individual workouts after the lottery takes place next Tuesday. Even more can happen before the June draft.
That's all well and good, but no one can seem to say, or do, anything. And with so much work that will need to be done in the heat of Brewers season and on the eve of Packers mini-camps – along with how quickly it will have to be done to make the right personnel decisions – I wonder just how effectively the new ownership can properly market and promote any new basketball initiatives they may have.
The last month has been this awkward grey area full of uncertainty and unknowns when it comes to basketball, and it's stifling. The combine should've been a brief, sunny look into "what could be" for Bucks fans. Even that has been darkened. Hopefully the clouds roll away sooner rather than later.
Facebook Comments
Disclaimer: Please note that Facebook comments are posted through Facebook and cannot be approved, edited or declined by OnMilwaukee.com. The opinions expressed in Facebook comments do not necessarily reflect those of OnMilwaukee.com or its staff.