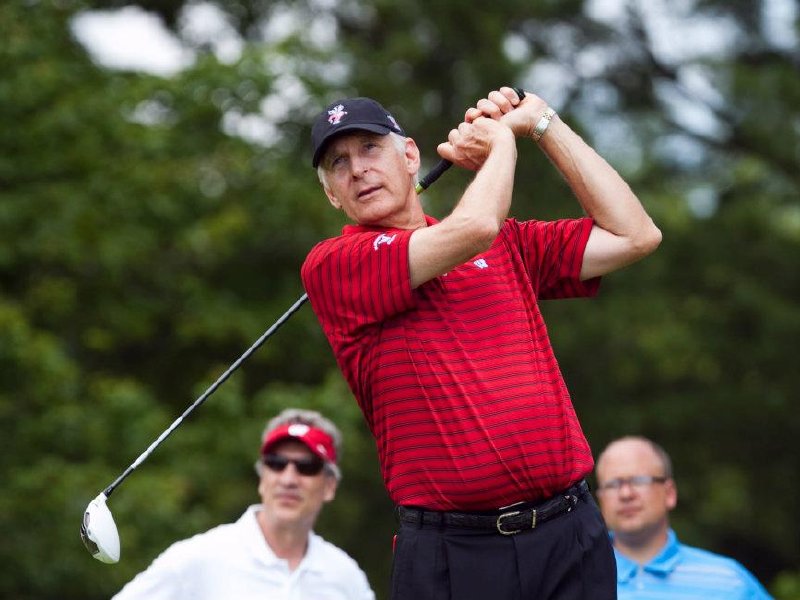 Watson picks North as Ryder Cup assistant
United States Ryder Cup captain Tom Watson has named Andy North of Madison to serve as a vice captain for the 2014 United States Ryder Cup Team. North was announced on July 3.
North will serve as a vice captain when the United States and Europe meet in the 40th Ryder Cup at Gleneagles, in Perthshire, Scotland, Sept. 23-28, 2014.
North, 63, won the U.S. Open in 1978 and '85. He represented the U.S. in the '85 Ryder Cup, losing all three of his matches at The Belfry in Sutton Coldfield, England.
"Andy knows what it takes to close the deal and that's what we need on the Ryder Cup Team. We need players who can close the deal," Watson said. "We've been discussing the players already back and forth and the types of young players who might make the team, the types of players that actually I hope make the team.
"I'm certainly happy to have Andy on my side and in my ear helping me make the decisions that will bring this Cup back home from Europe this time. It's been way too long."
A native of Wisconsin, North played collegiate golf at the University of Florida, and was an All-American in 1970, '71 and '72. He has been inducted into both the University of Florida Athletic Hall of Fame and the Wisconsin Athletic Hall of Fame.
Since 1993, North has served as a golf analyst for ESPN.
"I was giddy, absolutely giddy over the opportunity to not only hopefully have a role to get the Cup back, but also to be able to help a dear friend," said North, who has known Watson since 1967.
"I'm looking forward to it. There's a lot of excitement to the Ryder Cup, and it means an awful lot to me. I've been lucky enough to cover it for ESPN, and I get emotional covering it. It's going to be a great experience, and the bottom line is we get a W at the end of the week."
Nine members of the 40th U.S. Ryder Cup Team will be determined following the 96th PGA Championship, Aug. 7-10, 2014, at Valhalla Golf Club in Louisville, Ky. Watson will announce three Captain's selections to complete the Team in September 2014.
In September 2014, the U.S. will attempt to win back the Ryder Cup, which Europe has held since 2010. The U.S. last won a Ryder Cup in Europe in 1993, when Watson captained the Team to victory at The Belfry.
Paul McGinley of Ireland is the 2014 European Ryder Cup Team Captain.
Facebook Comments
Disclaimer: Please note that Facebook comments are posted through Facebook and cannot be approved, edited or declined by OnMilwaukee.com. The opinions expressed in Facebook comments do not necessarily reflect those of OnMilwaukee.com or its staff.