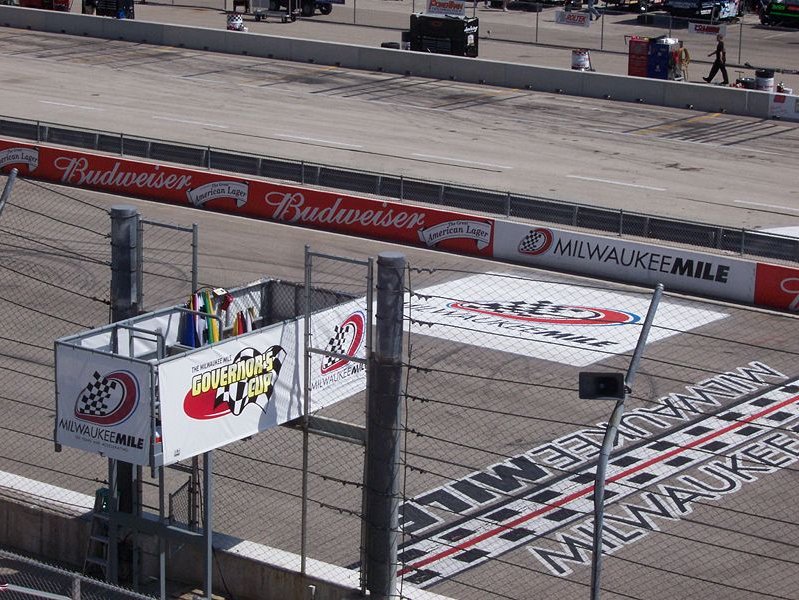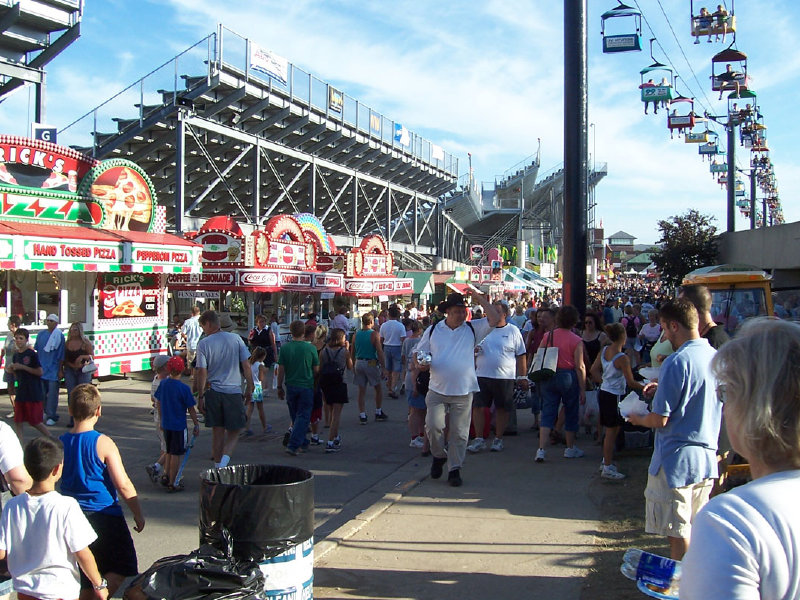 Ask OMC: What's up with the Milwaukee Mile?
Here at OnMilwaukee.com, we take pride in being Milwaukee experts. Since it is literally our job to eat, sleep and breathe all things Brew City, we get many questions from our readers.
This is where we answer them.
In the "Ask OMC" series, we take your questions -- big or small -- and track down the answers. Send your query to askomc@staff.onmilwaukee.com. Be sure to include your name and location, and we will consider it for our next installment.
The question today comes from Mike, who lives in Slinger. Mike asks:
"What's the deal with the Milwaukee Mile? Will they ever hold significant races there again, or is it just parking for State Fair?"
For starters, we say, as always, thanks for the question. It's interesting that Mike hails from Slinger, a town known for a quarter-mile "Speedway" that has been in operation for the past 60 years.
The Milwaukee Mile, which features a 1.032 mile-long oval track and room for roughly 40,000 spectators, has hosted at least one auto race every year since 1903 and is dubbed as the oldest operating motor speedway in the world.
The Mile has hosted events sanctioned by major organizations, such as the Indy Racing League (IRL) and its predecessors USAC, and CART/Champ Car, as well as NASCAR and USAC events and regional series like ARTGO.
Some of the biggest names in racing history have competed at the Mile, from Parnelli Jones to A.J. Foyt, Bobby Unser to Bobby Rahal, Emerson Fittipaldi to Mario Andretti, Rusty Wallace to Alan Kulwicki, Dale Earnhardt, Jr. to Danica Patrick and Dario Franchitti.
Late last year, amid financial problems, the Milwaukee Mile announced that both the IRL and NASCAR were taking the Mile off their race schedules. Both series were owed money by the previous promotor. In fact, the lack of a viable promotor still hampers the effort to return of major racing. (The Mile did host ASA Late Model Series competition last month).
Though recent discussions between between State Fair officials and Indy Racing League CEO Randy Bernard have sparked hope in some circles for a return of major racing, the outlook doesn't look bright.
We asked longtime Journal Sentinel racing writer for his take. Kallmann said:
"The Indy Racing League and a couple of unidentified partners are hoping to put together a track-rental deal to promote what CEO Randy Bernard describes as more than just a race next year, but he is asking for state help.
"Good luck.
"These rentals are single-day or single-weekend deals, so it's not like the IRL wants to take over the lease, it just wants to do its one weekend.

"Other than that, there don't seem to be any potential promoters showing interest, and it's hard to imagine anything changing to the point that the place makes business sense to everyone involved. So unless the IRL plan comes together, the Mile is pretty much a test track for NASCAR teams that has a few low-level racing events for the foreseeable future."
Though there has been talk of developing the Milwaukee Mile property into other things -- such as an outdoor soccer stadium -- it doesn't appear that anything will happen quickly. Look for the Mike's question to recirculate every couple years.
Facebook Comments
Disclaimer: Please note that Facebook comments are posted through Facebook and cannot be approved, edited or declined by OnMilwaukee.com. The opinions expressed in Facebook comments do not necessarily reflect those of OnMilwaukee.com or its staff.