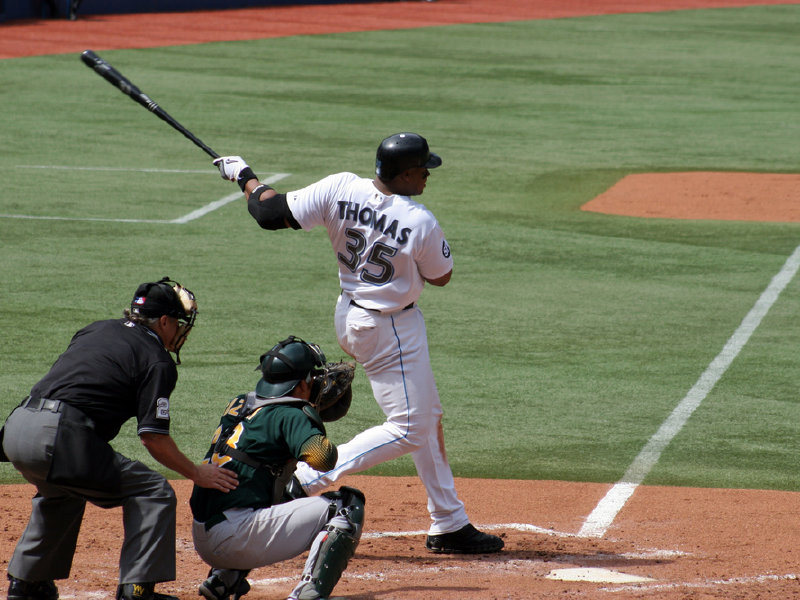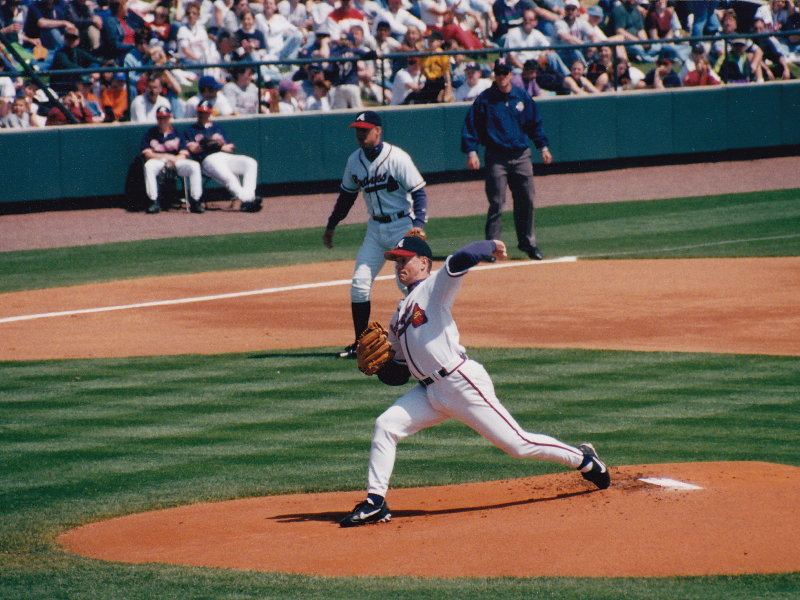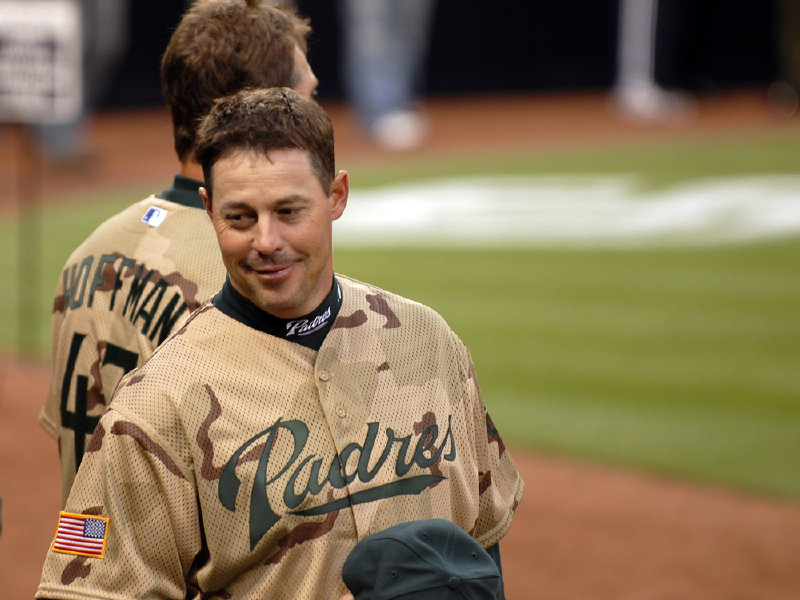 Hall of Fame fallout proves baseball is still America's Pastime
The internet exploded about this time 24 hours ago when it was revealed that the Baseball Writers Association of America elected Frank Thomas, Greg Maddux and Tom Glavine into the Baseball Hall of Fame.
There was the righteous indignation about who left who off the ballot completely, who sold their ballot, whether or not media should vote on this at all and how in the wide, wide world of sports players like Roger Clemens and Barry Bonds could actually see their vote totals drop from a year ago.
This now-annual gripefest isn't really getting old (attentions spans are so short now we'll all forget about this until the next ballot is released later this year) but it only further illustrates the point that baseball remains America's Pastime.
Yes, the National Football League is king. Numbers, in a lot of ways, don't lie. (The National Basketball Association and National Hockey League have their devoted followings, but this really only a two-horse race when it comes to which sport is this country's favorite.)
But the NFL doesn't get into our guts like baseball does.
And it's not a generational thing. Baseball isn't for the "old guys." I'm 33. I grew up in Chicago during the heyday of Michael Jordan and the Chicago Bulls. My introduction to football was Walter Payton and the Chicago Bears of the mid to late 1980s, teams and personalities that captured the imagination of not just the city, but the country.
The Cubs were bad and while the White Sox were often very good, they couldn't get over the hump. Really, you'd think I'd care less about baseball traditions and history. If there was a generation of fans that you think would've been turned off by baseball, you could've pointed right to me and fans my age.
But, you know, there's something about baseball. It's intangible. You can't really define it. It's just there, inside.
It's why when baseball players are tied to performance enhancing drugs, or are proven to use them, the commissioner is dragged before Congress, the athletes pilloried, the owners chastised.
Does anyone know how many NFL players have been suspended for performance enhancing drugs? No. Why? Because before a snap of regular season football was even played a dozen guys were suspended by the league for PED use. There were a bunch more after the season started, too.
No one is bothered. It's just another weekly transaction forgotten about as soon as it's announced.
I watched Milwaukee Brewers manager Ron Roenicke answer countless questions, daily, from local and national media about Ryan Braun.
Why do we care that much?
Who is really that fired up over the seeding of the NFL playoffs? Do we really care that the league might expand them? No. Expand the baseball playoffs? My god, the world was ending.
Who was really outraged that Charles Haley wasn't a part of the Class of 2013 enshrined into Canton? No one.
Honestly, no one outside of Wisconsin cared that Dave Robinson was elected. Ask anyone on the street and they'll say yeah, the former center for the San Antonio Spurs should be in the Hall of Fame.
But the rage (yes, rage) over the how's and why's and why not's involved with baseball's Hall of Fame process is immeasurable.
Why is that?
It's because it's baseball. The first rules of the game were written down in 1845. We had only existed as a country for 62 years prior to that.
Kids may not play it as often. We're told the younger generation of American sports fans don't have the attention span for it. But yet, in our little sports-dominated segment of the population, it's why we know (or can at least identify) numbers like 4,256, 755, 714, 511, 61 and 56.
It's why we still prefer to remember 755 and 61 as "true" records, rather than 762 and 73.
It's why you know what those all mean right now and don't have to Google it.
Who's the leading scorer in NBA history? Who set the single-season scoring record? Wisconsinites know who has the most passing yards in NFL history, but I bet many more think would think the guy who is No. 3 on that list is still No. 1.
How many yards does the NFL's all-time leading rusher have? Who has the most sacks in NFL history? And how many? Exactly.
For whatever reason (or reasons) – and they're all highly individual and personal – baseball is the one game in America that moves us in ways no other sport can.
Talkbacks
MilwaukeeCity | Jan. 9, 2014 at 8:30 p.m. (report)
Yes! Yes! Yes! Someone gets it! This is what us baseball purist and traditionalist have been saying for years. Baseball has a sense of romanticism about it, an aura, a prestige. Even people who don't like baseball will get upset if their is some change to the game or a 67 year record to be eclipsed by someone they don' t know but remember how their father once spoke of how that record was something to see. Baseball has a connection, a historical and real emotional one that other sports do not. It's like Baseball isn't about baseball but a metaphor for America and the everyday challenge of life. For baseball emulates this unlike any other sport. Ask someone why they don't like baseball and you will get a visceral response from them and it's like they are missing out on something but don't know what but they know they are missing out on something and that bothers them. It's the same reason poets and writers will often use baseball as a back drop of a reference point. Baseball is a thinking man's game and in a time of age when all people want is to sit back and not use their brain but just want to be entertained that's football. Baseball is much about the inaction as much as it is about the action. Justin Bieber may be the most popular thing since canned beer but there is nothing like the stimulation you get from listening to Beethoven's 9th Symphony. Baseball is tradition, baseball is history, baseball is everyday life.
Facebook Comments
Disclaimer: Please note that Facebook comments are posted through Facebook and cannot be approved, edited or declined by OnMilwaukee.com. The opinions expressed in Facebook comments do not necessarily reflect those of OnMilwaukee.com or its staff.