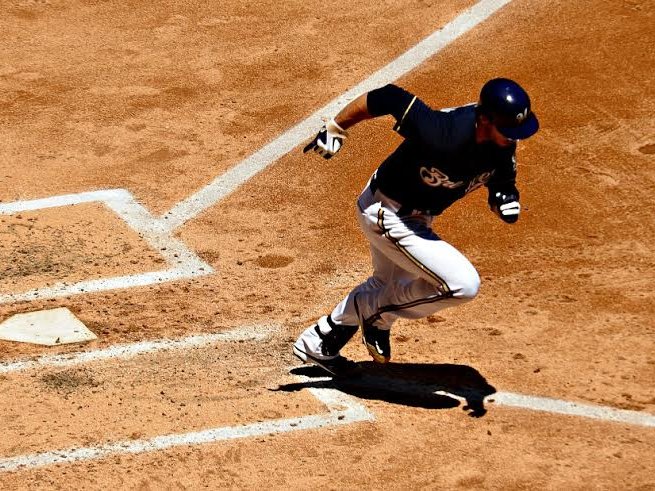 Hall of Fame vote has implications for Milwaukee
It may come as a surprise, but the recent baseball Hall of Fame vote has a distinct level of importance to baseball fans in Milwaukee.
No, there weren't any Milwaukee Brewers either voted in or not voted in.
But Barry Bonds and Roger Clemens were, once again, denied admission, almost certainly because they've been linked to the use of performance enhancement drugs.
Perhaps you may wonder what that vote has to do with Milwaukee. The answer is simple: Ryan Braun.
Assuming that Braun continues to put up the kind of numbers he has, he is going to be a logical candidate for admission to the Hall of Fame. It's the place great baseball players go, and Braun has been, and will continue to be, a great baseball player.
But he is a self-confessed (we think) user of some performance enhancing substance. Whatever he took, it was banned by baseball.
So when his time comes what's going to happen?
If the present day pattern continues, Braun is going to be denied because he used drugs.
I just think, however, that this kind of rigid rectitude smells like a pack of fish gone bad.
Bonds is, without a doubt, one of the greatest to ever play the game. Clemens may well be one of the top two or three or four pitchers ever. And Braun may well end up with statistics that send writers everywhere to their lists of superlatives.
But instead of getting into the Hall, we get these self-aggrandizing statements about how some writer won't ever vote for someone who played during the steroid era.
This is part of the whole atmosphere of purity about baseball, the people, writers included, who think there is something sacred about this game. They portend that baseball is truly not only THE American game but also THE American way.
But they ought to take a look at the game. Almost a third of the players in the major leagues were born outside the United States. If you are looking for a sport where almost all the players are natives of the U.S., then football is your sport. This is also the only country where real football is played.
I think we should bring some honesty back to baseball.
It's not a religious experience to be guarded by guys with pens. It's a very popular sport. And the best players should be in the Hall of Fame.
That includes Bonds and Clemens and, yes, Pete Rose.
And when his turn comes, it also should include Ryan Braun.
Talkbacks
Photodavie | Jan. 14, 2014 at 1:35 p.m. (report)
Babe Ruth, Jackie Robinson, Hank Aaron, etc... all deserve to be remembered in the only way we can, which is a museum with artifacts from their time. The current generation of players both don't deserve to be preserved the same way, and don't need to be. They have had their every moment documented in high-defination audio/video.
TosaJim | Jan. 14, 2014 at 11:33 a.m. (report)
I have friends, with young kids, that have gone to visit the HOF and they all agreed that standing in front of a uniform that Babe Ruth wore and watching videos of him playing...was a moving experience....and you're right, photodavie, you can look all this stuff up online...but what fun is that? :) As far as Braun is concerned...he's a arrogant cheater and should be remembered as one.
Photodavie | Jan. 14, 2014 at 7:27 a.m. (report)
Hall of Fames are a dated way to remember past sports icons. There was a time when HOFs were the only way to remember athletes, that time is gone. Now the internet can call up every stat for every player and youtube can show you every big play that player made. Who wants to go to a HOF to look at a plaque and a game worn glove of a past player? No one under 40 that's for sure. As for Ryan Braun, that call is more than 10 years away. Not something worth worrying about today.
Facebook Comments
Disclaimer: Please note that Facebook comments are posted through Facebook and cannot be approved, edited or declined by OnMilwaukee.com. The opinions expressed in Facebook comments do not necessarily reflect those of OnMilwaukee.com or its staff.