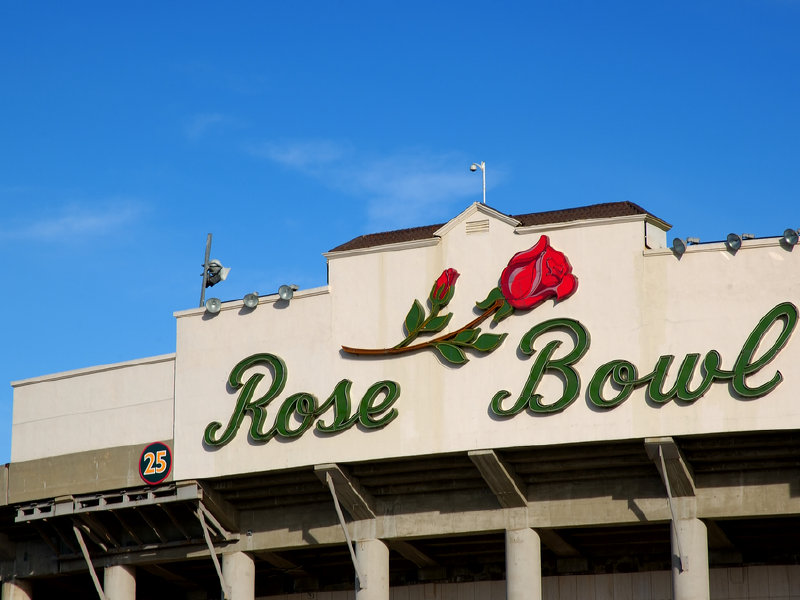 Seeing red: Badgers win one to remember
The Wisconsin Badgers are my favorite college football team but that's really not saying much.
College football is not my favorite sport, by a long shot. I like and pay a little attention to it, but I don't get rabid about anything.
But the game Saturday night that earned Wisconsin a trip to the Rose Bowl was as astounding a football game as I think I've ever seen.
Wisconsin versus Nebraska. The Cornhuskers beat the Badgers earlier. They are nationally ranked. They had won their last six games. They had a defense that was vaunted and they called themselves "Black shirts" to create an atmosphere of fearful pirates ready to steal the ball and your honor.
The Badgers had struggled through a season full of turmoil. Their first starting quarterback turned out to be a semi-bum. Their second one got hurt and was out for the season. They ended up with a fifth-year kid who had never played in a real game as their starter.
All that happened was that Wisconsin created a storm that overwhelmed the pretenders from Nebraska 70-31 to win its third straight Big Ten title and earn a third straight trip to the Rose Bowl.
This was the kind of whipping that caught everyone by surprise, including those fans who are nuts about the Badgers.
One of those is Brian Bodendein, who earlier this year drove almost 600 miles to watch the first game between these two teams and then turned around and got home in time for the Packers game the next day.
"I've never seen a game like that," Bodendein said. "It was real Wisconsin football. Even one of the passing touchdowns was thrown by a running back."
Running was the story for the Badgers who gained 640 yards. The rushing game gained 539 yards. Five hundred and thirty-nine yards! On this one you've got to say, "Are you kidding?"
And so it's off to the Rose Bowl, the third straight time with losses in the last two years to avenge. Wisconsin will play Stanford. The official colors for both teams are cardinal and white. And the flower, of course, is the rose.
When you say you are "seeing red" you're obviously talking about this Rose Bowl.
The Rose Bowl has lost some of its mojo over the years. It used to be the biggest game of the day. Now it's just another of the top-ranked bowl games. At least it's not the Burger King Whopper Junior With Fries And A Drink Bowl.
This one still has plenty of cachet. And it's time for the Badgers to win one of these.
It's been a hard season or Wisconsin and its rabid fan base. They've gotten some bad breaks and even laid an egg or two.
Win the Rose Bowl and put that on top of the most dominant college football performance I've ever seen, and the season goes down as a resounding success.
Talkbacks
TosaJim | Dec. 4, 2012 at 3:27 p.m. (report)
and now Brett Bielema is leaving the Badger for Arkansas...is there NO LOYALTY anywhere anymore? The tool doesn't even wait til after the Rose Bowl to announce his departure. Says he'd still like to coach them at the Bowl...I hope he does so the fans can boo the hell out of him...although I'm sure he wouldn't care...it's ALL about the money.
Facebook Comments
Disclaimer: Please note that Facebook comments are posted through Facebook and cannot be approved, edited or declined by OnMilwaukee.com. The opinions expressed in Facebook comments do not necessarily reflect those of OnMilwaukee.com or its staff.