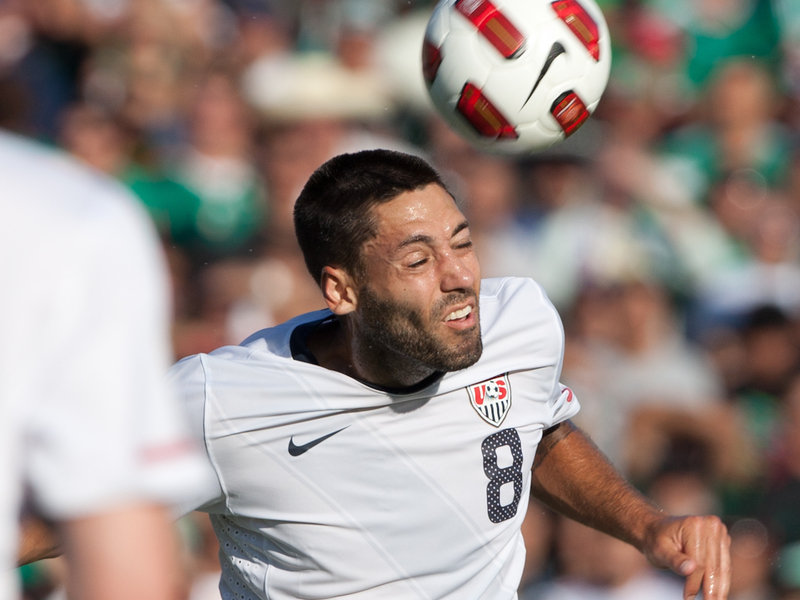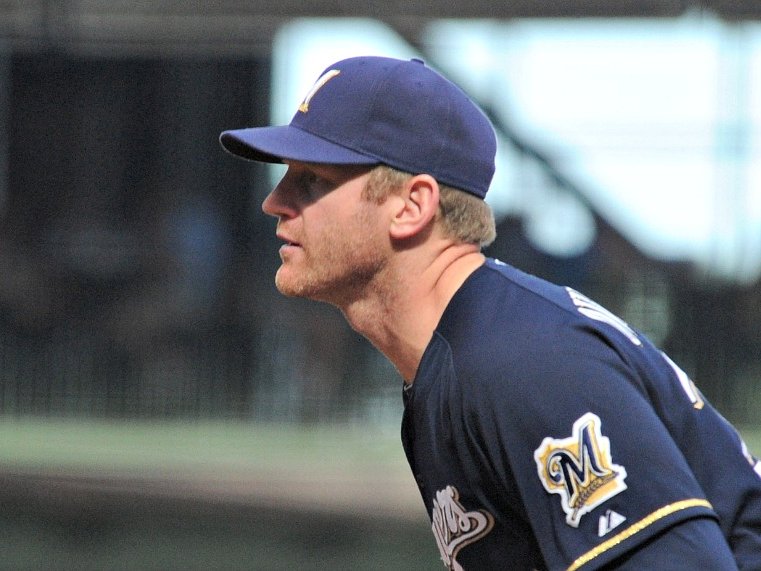 Which is the bigger surprise: U.S. soccer or the Brewers?
I spent Sunday at Buffalo Wild Wings in Bayshore Town Center joining family for the U.S. World Cup soccer match against Portugal and the greatest player in the world, Cristiano Ronaldo.
As my grandson Alex proudly told me after counting them, there were 25 television screens in the area where we sat.
Most of them were tuned to the World Cup, but there were a couple showing the Milwaukee Brewers game against Arizona.
As I kind of divided my attention, I was struck by two teams that were enjoying success and I wondered which one was the most surprising.
Let's look at the U.S. soccer team first.
Being in the "group of death" nobody gave our team much of a chance. We had Germany, ranked second in the world, Portugal, ranked fifth and Ghana, which has always seemed to have our number. Plus one of our star offensive players, Jozy Altidore, went down early and was probably lost for the entire first round, if not longer.
But we beat Ghana and then led Portugal until the final seconds before settling for a draw. The odds are in favor of this team getting into the next round, which would far exceed the expectations the experts had for them.
I'm no soccer expert, but if I'm a coach and we lead going into the final seconds, I put two or three guys on Ronaldo and tell them to follow him wherever he goes. Everyone else gets in front of the goal, making sure that the goalie has vision.
But the draw almost felt like a victory and being in this position is a huge surprise.
Then there are the Brewers, owners of the second-best record in all of baseball coming off a seven-game road trip with a 6-1 record. This team got off to a fast start and then seemed to forget how to do good things during the merry month of May.
But they bounced back from that brief fade and the roar through the National League continues. Keep this up and they will not only be in the playoffs, but home field advantage could be likely.
The Brewers have five guys hitting over .300 and two of them are incredible surprises. Jonathan Lucroy has the second highest batting average in the league and Scooter Gennett is hitting .311. Nobody ever expected that.
With the exception of the home run factory that is Marco Estrada the pitching has been more than solid. Yovani Gallardo is truly back in the form that an ace has to be. He and Kyle Lohse and Wilt Peralta all have earned run averages in the threes.
I've got to admit that I was one of those who, during the May semi-slump thought "well, here we go. Nice start, but it's over." Shows how much I know.
So who's the most surprising?
Well, the soccer team is clearly a surprise and the surprises may well not be over.
But the Brewers? Second-best record in baseball. That's not a surprise. That's a shock and as the mechanic said as he looked under your car, "hey, these shocks are pretty good."
Talkbacks
Photodavie | June 24, 2014 at 7:18 a.m. (report)
"The odds are in favor of this team getting into the next round" ?????? Team USA has to beat or tie Germany to get into the next round. I would not call that "in our favor". As for the "surprise" performances of Gennett and Lucroy... Seriously, did you watch the team last year? Scooter batted .320+ last year, and Jonathan has always been solid. Team USA does qualify as a surprise until they make the round of 16. The Brewers however as a team are definitely a surprise. They were picked by most to finish 4th in the conference (granted the season is only half over). They are off to a franchise record start. The last time that happened they made it to the play-offs. We'll see if they can keep it together the whole season.
Facebook Comments
Disclaimer: Please note that Facebook comments are posted through Facebook and cannot be approved, edited or declined by OnMilwaukee.com. The opinions expressed in Facebook comments do not necessarily reflect those of OnMilwaukee.com or its staff.