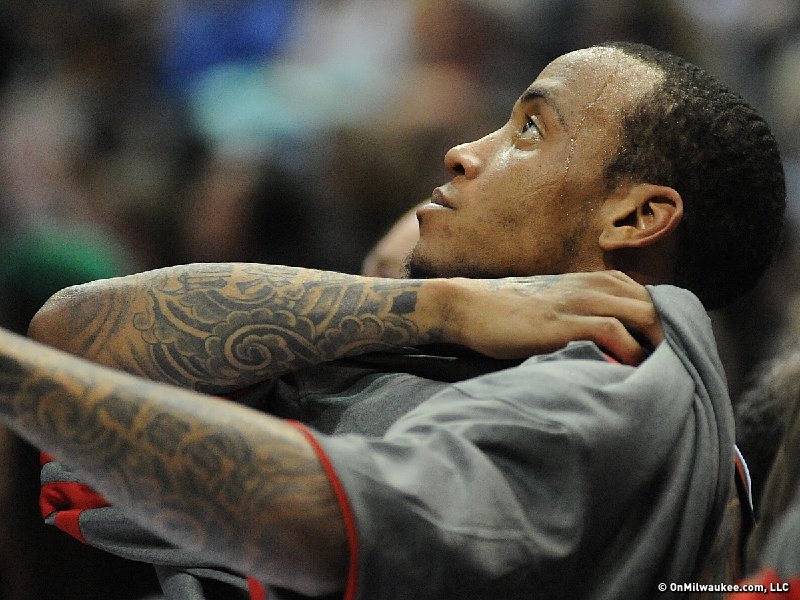 Bucks still in search of chemistry
Calling Mr. Science, Calling Mr. Science! We need you, apparently.
We have a science problem in Wisconsin we may need your expert advice to solve it.
The problem I'm talking about is a chemistry problem. Oh there are no beakers or potions that smoke out of a test tube.
Nope, the solution to this problem is going to take more than a little bit of this and a drop or two of that.
What we're talking her, Mr. Science, is a chemistry problem.
The most pressing issue is with our basketball team, the Milwaukee Bucks. They need chemistry.
They especially need chemistry in their backcourt where Brandon Jennings and Monta Ellis are essentially the same player. They both like the ball. They both like to shoot the ball first and pass the ball second. Neither will ever win any defensive awards.
It's probably impossible to get either of these guys to suddenly change the way they play. They have a lifetime of this behind them. What you can hope for is the development of that elusive quality – "chemistry."
The question becomes, of course, how do you recognize chemistry? How do we know if Jennings and Ellis have it?
Well, you have to pay attention. If each of the players is averaging about 25 points a game, we are probably missing some chemistry. After all, one of these guys has to play the role of a guy who gets the ball to other guys to get shots. It's called passing, and it's a very good thing in a basketball game.
Chemistry is probably more important in basketball than any other sport.
A quarterback needs chemistry with his receivers and an offensive line is better when there is some chemistry. In baseball chemistry usually has to do with who chews tobacco and who eats sunflower seeds and can they stay out of each other's way.
But basketball is like The Milwaukee Ballet doing "Swan Lake." Leaps and bounds, spinning and tension, intricate movements past each other. The difference is ballet doesn't have a ball and basketball doesn't have sequins.
But they both, we hope, have chemistry.
Talkbacks
milROCKeeguy | Oct. 24, 2012 at 12:36 p.m. (report)
Umm...does Mr. Begel have "chemistry" problem with his fingers and a keyboard? He writes "chemistry" fourteen times in this article about chemistry. I think he may be obsessed with chemistry. Do the Bucks need chemistry? Chemistry.
Facebook Comments
Disclaimer: Please note that Facebook comments are posted through Facebook and cannot be approved, edited or declined by OnMilwaukee.com. The opinions expressed in Facebook comments do not necessarily reflect those of OnMilwaukee.com or its staff.