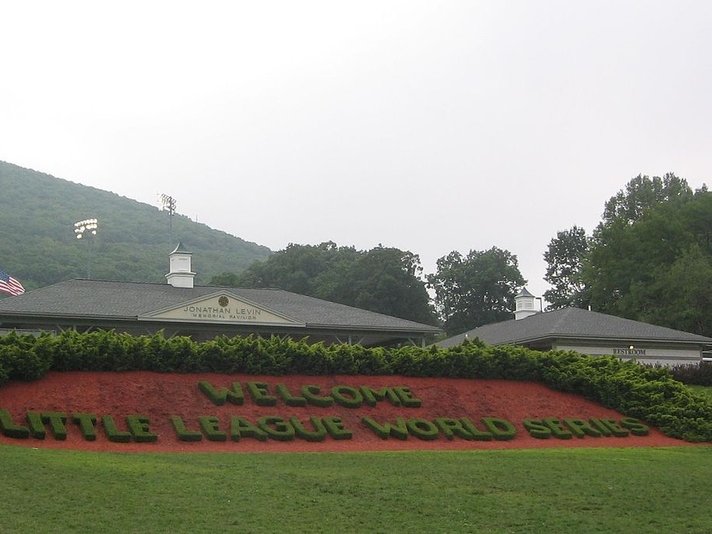 Little League World Series sparks questions about youth sports
I spent a lot of time in the last week watching the Little League World Series baseball games, in large measure because of the incredibly interesting appearance of Mo'ne Davis, the outstanding girl who pitches for the Philadelphia team.
Her team didn't make it to the finals, but watching these kids made me wonder, again, about our priorities for child athletes in this country.
I love youth sports. I've coached soccer. Both of my daughters were athletes and my grandchildren are also playing organized sports. I have one grandson, Charlie, who will be in Little League next year.
But watching these kids I found myself wondering whether it's really a good thing for kids to take something like baseball this seriously at this early an age.
Watching kids from Chicago and Las Vegas and South Korea play was like watching a major league game in miniature. These kids moved like the pros, they stood like the pros, they grabbed their crotch occasionally like the pros (even though none of them has even reached puberty).
About the only thing missing was the constant unwrapping and rewrapping of batting gloves between pitches, but the Little League doesn't allow that.
Watching the face of the Las Vegas second baseman after he let a ground ball get past him in a crucial situation made me think that no kid ought to be that sad and disgusted and depressed about whiffing on a grounder.
Part of me marveled at how good these kids were, too. They could field and hit and catch and throw like big people. But they cried like little boys and made me remember they were just kids. I wouldn't have been shocked to see an outfielder looking for a four leaf clover in the field.
The big question for me is what the limits are, or should be, for kids sports. Let's face it, these are not little adults. Their minds are not equipped for things that are too complex. Their lungs are not fully developed so they won't have an adult's endurance. They are kids.
I wonder about the competitive pressure on kids in the world of sports and whether it's really good for them.
For example, what about the kids who play on a real good team but don't have the skills to play so they sit on the bench? I have heard people argue that kids have to learn a lesson from sitting on a bench and not getting to play.
But every team I've been part of in the real world does not exclude participants or make them sit on the bench. In the real world you try to be inclusive and get everybody working toward the same goal. Those who don't play are not long for the job.
Don't get me wrong here. I understand we can't go back to the days when I used to leave the house on a summer morning and come home in time for dinner, after a day of sports. The times have changed and parents, especially in urban and suburban areas, have legitimate concerns about cutting their kids loose for a whole day.
I think that if kids are going to play sports these days, they are going to have to play organized sports and the organization of those sports is going to be done by adults.
But a parent of young kids today must keep a couple things in mind. One is give your kids a chance to play lots of different sports. Most of them are way too young to specialize.
And secondly, let them win without too much praise and let them lose without too much sympathy. Teach them that the most important thing is that they try, and that they play and that they learn sports is something to enjoy.
In childhood winning is just fine. And so is losing.
Facebook Comments
Disclaimer: Please note that Facebook comments are posted through Facebook and cannot be approved, edited or declined by OnMilwaukee.com. The opinions expressed in Facebook comments do not necessarily reflect those of OnMilwaukee.com or its staff.