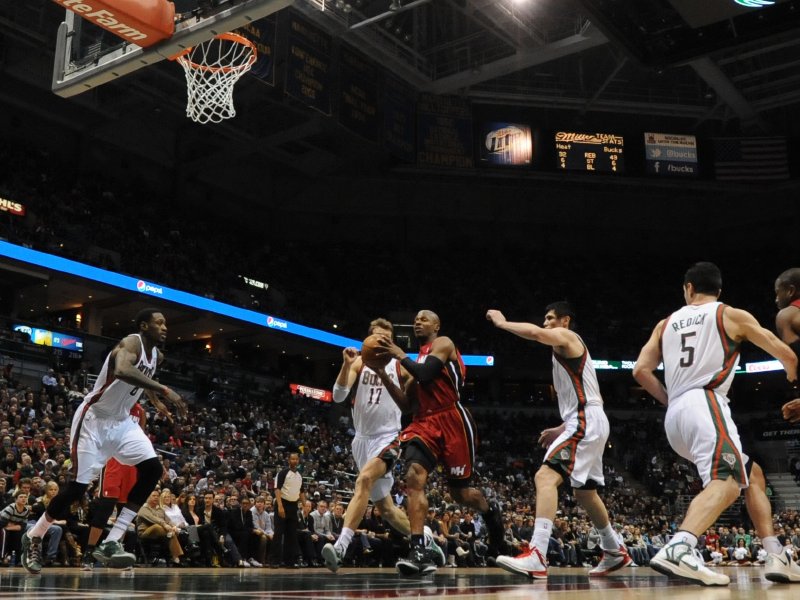 Paying for fun is nothing new
It was last Saturday afternoon and I was at home, recuperating from a hospital stay and feeling kind of sorry for myself when my mood changed in the flash of an eye.
In the old days I would have sat up on the couch and shouted "Eureka!"
I was watching the New York Knicks play the Boston Celtics at Madison Square Garden. You could feel the excitement coming through the television set.
And that's when the epiphany hit.
We pay for fun.
And what this light bulb going off did was to put to rest all of the ridiculous talk and arguments about a new arena to replace the BMO Harris Bradley Center.
Perhaps the biggest two shouting groups who seem opposed to the new arena are the one saying there is no economic impact to the new arena and the group cringing at the mere thought of using tax money to build it.
On the first argument I just don't believe it. People spend money at the Bradley Center. Maybe they'd spend it somewhere else, maybe not. But they do go to the Bradley Center and money does flow.
The tax argument is one that has a volume that is almost deafening.
"Taxes for an arena? Are you crazy? Using taxes for recreation? No way!"
Well, here comes the epiphany.
Here are some of the things that public dollars have created in the past and continue to pay for presently either as direct funding or as tax subsidies.
Miller Park. The Performing Arts Center. Summerfest. All the Milwaukee County Parks. The Milwaukee Theatre. The South Milwaukee Performing Arts Center. Sport Fishing. Boating Marinas and docks. The entire Milwaukee Municipal Recreation program. Softball. Lawn Bowling. Golf Courses. Beer Gardens. State Fair. Beaches.
I know there are going to be nitpickers out there who are going to point out how some of the above stuff is either not now nor has ever been supported by tax dollars.
But you get the point. We pay for fun. We pay for recreation. We pay for excitement. The idea of this community coughing up tax dollars for things that people get a kick out of is not all that foreign.
So, why not pay for a place for basketball (both pro and college), indoor football, hockey, dancing exhibitions and contests and monster jam shows. What about Ultimate Fighting Championship events, circuses, ice shows, Carrie Underwood, Blake Shelton, Rod Stewart, Pink, the Trans Siberian Orchestra and the highly valued "American Idol" tour?
I know a lot of wise guys are going to say that those events will still come to the Bradley Center even if we don't have a new arena. Well, just think about that for a minute.
With no new arena the Bucks move out of town. That means a lot of vacant nights at the Bradley Center. That means cutbacks in a partially used facility. That means we decide that there's not much use in having this big building for just a few nights a year.
And before you know it, we tear the thing down, learn to live with the US Cellular Arena and wonder what happened.
You've may have heard of the Quad Cities in Iowa. Well, we could well end up with the Tri-Cities with Milwaukee, Racine and Kenosha.
Excitement, recreation and fun are good things and they are well worth paying for. Let's remove the science from this debate and just concentrate on the style of life and caliber of a city we all really want.
Facebook Comments
Disclaimer: Please note that Facebook comments are posted through Facebook and cannot be approved, edited or declined by OnMilwaukee.com. The opinions expressed in Facebook comments do not necessarily reflect those of OnMilwaukee.com or its staff.