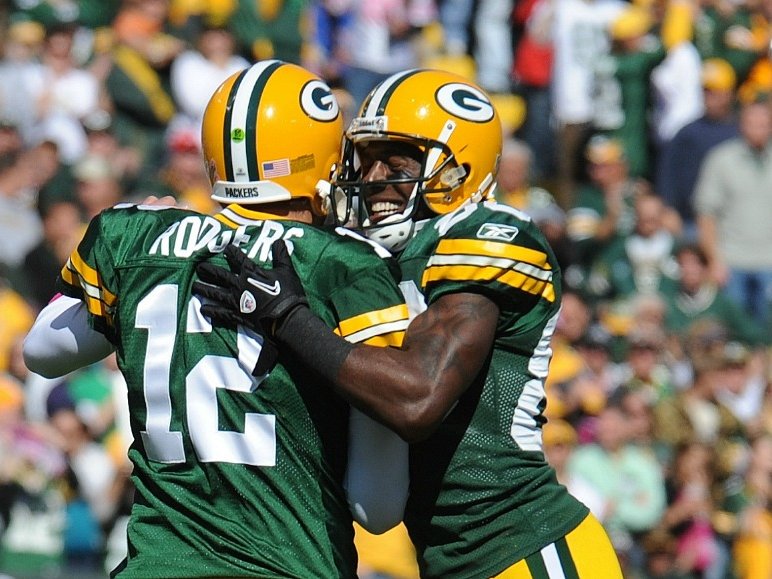 The Packers are in disarray
The list of things that are wrong with the Green Bay Packers is a long one and doesn't leave many people unscathed.
But if there is one thing that sticks out, it's that this is a football team in disarray.
This does not look like a football team that looks like it knows what it's doing or knows where it's going or how it's going to get there, wherever there is.
I've been around locker rooms of winning teams and losing teams. I've had a bucket full of "we just have to play harder" and "we all have to look at ourselves" and "we win as a team and lose as a team" and "nobody in that locker room is hanging their head."
That's what players and coaches say when things get rough. But what's really happening is something else. No matter how much they work to say things that seem perfect and automatic, these are real human beings with real feelings.
On some level this team is afraid that something bad is happening to them over which they have little or no control. That kind of fear is very damaging to an athlete. At this level athletes know how important single-minded focus is to success and fear eats away at that focus.
While it may not be very vocal, there is also some of the blame game going on. Nobody wants to think it's all their fault. They want to share the blame for a lack of success with other people. That's normal and you see it in everyday life. The world of sports is no exception.
The Packers defense, with tongues hanging on the ground in fatigue, surely wanted to place some blame on an offense that couldn't stay on the field long enough to give the defenders a breather.
This team is also probably going through a little crisis of confidence in two important areas.
One is that they are beginning to wonder a little bit about whether they are as good as they thought they should be. No matter what they say, players read about themselves. After a 15-1 season and expected to be even better this year, there are some players shaking their heads now wondering if last year was a figment of some imagination.
The other confidence shaker comes in the relationship between players and the coaching staff. Players expect coaches to have answers. After all, that's why they are coaches. And when things the coaches try don't seem to work players begin to have doubts about them. That kind of doubt eats at the fabric of a team and can be a deadly set of circumstances.
Think, for example, the Packers came up empty when they tried to stop Reggie Wayne, who had 13 receptions for over 200 yards. It wasn't any kind of surprise that the Colts were looking at Wayne, and yet there were no adjustments made to stop him. Players look to coaches at times like this to come up with an answer.
I'm not saying that all of this stuff is going on with the Packers. But when a team is underachieving as they are, some of the doubts and fears and complaints begin to hit the locker room. Athletes and teams are good at keeping those kind of things secret. They don't bare their chests in public.
But the longer the streak of bad play continues, the greater the disarray that besets a team. And the Green Bay Packers, proud franchise that they are, are not immune from this kind of cancer.
Facebook Comments
Disclaimer: Please note that Facebook comments are posted through Facebook and cannot be approved, edited or declined by OnMilwaukee.com. The opinions expressed in Facebook comments do not necessarily reflect those of OnMilwaukee.com or its staff.