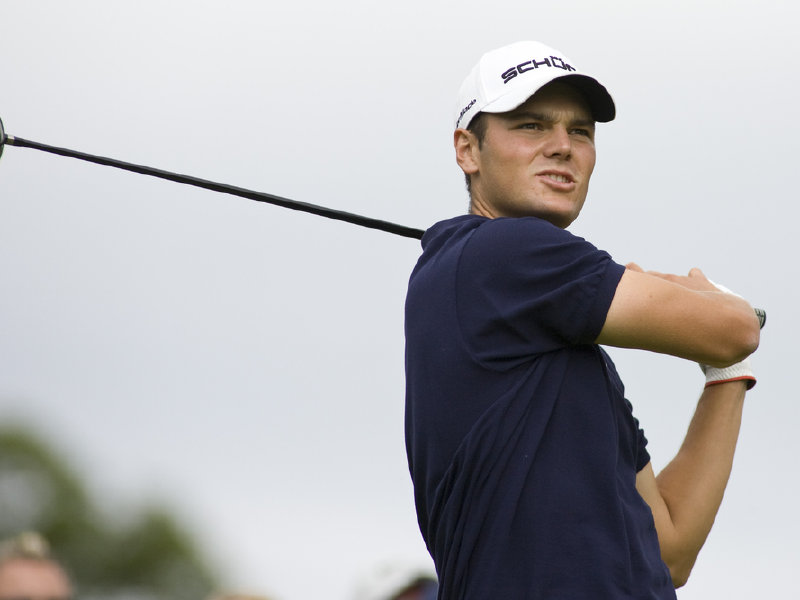 PGA Tour killing itself with boredom
Brendan Todd, Hideki Matsuyama, Ben Crane, Seung-Yul Noh, Matt Jones, Steven Bowditch, Matt Every, Chesson Hadley, Scott Stallings, Chris Kirk.
Who are these people and what are they doing in the pages of OnMilwaukee.com? The answer is either simple or very complicated.
Each of these men has won a tournament on the PGA Tour this year. I'm not kidding. On the richest golf tour in the world, the tour of Arnold Palmer, Jack Nicklaus, Tom Watson and Tiger Woods, these guys who nobody has ever heard of won tournaments.
The experts never tire of telling us about the new exciting army of youngsters who are poised to take over for Woods and/or Phil Mickelson, the most recent superstars of golf who actually had a large body of supporters.
Even though I gave up playing golf a few years ago, I still like the sport and I love to watch it on television. It has been a Father's Day tradition in my house, watch the U.S. Open while my kids bring me Stilton cheese and smoked oysters.
This year's tournament featured a taciturn, stoic German (are there any other kind of Germans?) who was so far ahead of the rest of the field that there was absolutely no suspense for the four days of the event.
There was a minor feel-good story about a golfer named Eric Compton who played well enough to mount a minor challenge that faded out on Sunday. Compton has had two heart transplants in his life and he's a metaphor for the world of professional golf.
The PGA Tour is in need of a heart transplant. Stat!
If any of these people has a fan club larger than a couple of dozen people I would be shocked. It's not that they aren't skilled. There are dozens of players out there who are skilled. They can play their butts off.
But the big question is, who cares?
Woods' big comeback from his moral breakdown looks to be on his last legs as his body seems to be giving out after years of one of the hardest, most violent swings I've ever seen.
Mickelson has played all year and hasn't won. People still talk about him being a major contender but that's more hopeful sentiment than reality.
The PGA Tour has somehow waived through the foursome of boring players, excruciatingly bland television coverage, fake reverence and obscene money and has wound up with a product that seems further and further from us average guys.
The guy who ranked 82nd on the tour last year won more than $1 million. It seems like all you really have to do is show up and you become a millionaire.
The stars that helped make this tour always had something special about them. Palmer was the hero of the everyman. Nicklaus was the bomber who dethroned The King. Watson was the gap-toothed Midwesterner.
Woods was the most dominant ever and the first black player to win a Masters. Mickelson was the happy-go-lucky one who spent a lot of time as the best player who never won a major.
There is nobody out there now like any of these guys. They are all boring. They are all great players. They all have cute wives and cute kids.
Where is John Daly, who for all his excess, brought a lot of attention and interest to the tour? Where is another great black player? Where is somebody who doesn't own a single white belt?
The answer, it seems, is nowhere. And it doesn't even seem to be worrying anybody who has any power to do anything about it.
Next year FOX Sports is getting into the world of golf coverage. There is a chance that boldness of FOX may do something to jack up the television excitement.
But that will only be a superficial fix. There is something rotting away at the heart of golf. And the solution is not to get more and more teal good players.
What golf needs is somebody to root for, or root against or something.
This professional sport is in need of a new heart.
Facebook Comments
Disclaimer: Please note that Facebook comments are posted through Facebook and cannot be approved, edited or declined by OnMilwaukee.com. The opinions expressed in Facebook comments do not necessarily reflect those of OnMilwaukee.com or its staff.