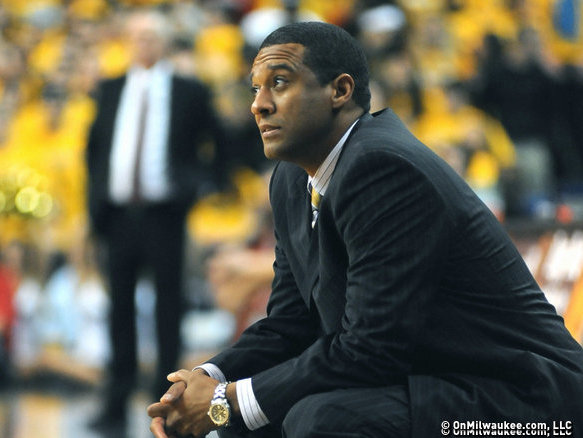 Prospects dim for Panthers basketball ... again
There are certain things, beside flowers, that are perennials.
Mardi Gras, the Super Bowl, snowmobile discount sales in spring and huge ratings for "Dancing With the Stars."
You can add this column to that list.
This marks, I think, the third straight year I've written this column and I'm going to keep on keeping on until somebody with power, influence and common sense does something about the basketball program at the University of Wisconsin-Milwaukee.
At some point in time, that somebody will ask the question, "Why does UWM have a basketball program?"
And if they are honest, they will come up with no answers that make any sense.
I'm not sure how much more evidence is needed that virtually nobody cares about the Panthers basketball team. They draw almost no fans, no matter whether they play on campus or Downtown in the U.S. Cellular Arena.
I could not find the attendance figures on their website, even though they might be there. There's a good reason it's hard. Last year in the confines of the Klotsche Center they say they drew an average of just over 2,000 per game. The year before in the U.S. Cellular Arena, they say they drew just over 4,000 a game. There is no way to verify the attendance. You just have to rely on what the university tells you.
From 2001 to 2005, the Panthers had kind of a freak head coach in Bruce Pearl (who was later fired in disgrace over NCAA violations after six years at the University of Tennessee), a man who never met a microphone he didn't like and generated both a good team and some enthusiasm.
But since then, under Rob Jeter, it's been a steady march downhill. Last year they were last in the Horizon League. This year they are again picked to finish last behind such powerhouse teams as Oakland, Detroit and Youngstown State. The University of Wisconsin-Green Bay is picked to finish first.
I know all about the litany of difficulties of being head basketball coach at UWM. Bad facilities, inadequate support and changes in administration.
But come on now. Jeter makes over $400,000 a year and has a contract for another three years after this one. Hard to believe. He has a 129-127 record. With the kind of success he has had, any athletic director would be looking hard for a new coach.
Or the athletic director would take a good look at what's going on.
No fans. No victories. No tournament hopes. No broadcast ratings. No nothing.
I am not really anti-UWM, The university provides a good education for thousands of students. It's resources are significant players in developments in Milwaukee and Southeast Wisconsin. The chancellor, Mike Lovell, seems to be a man of vision.
He could demonstrate that vision by stepping up and saying that we've wasted enough money on this foolishness. Let's concentrate our resources on what we do best. We are a laughing stock in the world of college basketball entertainment.
So, let's just throw in the towel and move on.
Facebook Comments
Disclaimer: Please note that Facebook comments are posted through Facebook and cannot be approved, edited or declined by OnMilwaukee.com. The opinions expressed in Facebook comments do not necessarily reflect those of OnMilwaukee.com or its staff.