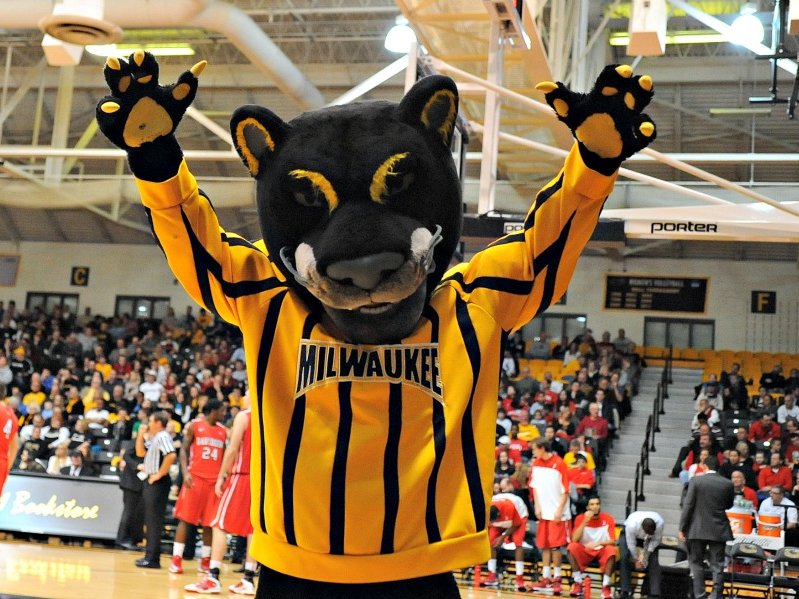 UWM hoops should have stayed downtown
It's rare that Mark Belling has ever been so tough on anybody like he was last week with Andy Geiger, the athletic director at the University of Wisconsin-Milwaukee.
Oh, I suppose Belling, who hosts an afternoon shout show on WISN, gave a little more grief to Barack Obama, but his on-air rip of Geiger is a close second.
Belling, who said Geiger should never have been hired and should be fired now, based most of his criticism on the move by Geiger to take the UWM basketball games out of the U. S. Cellular Arena Downtown and move them back to campus and into the Klotsche Center.
Belling argued that Geiger "was hired for all the wrong reasons" and that "he has misjudged Milwaukee and UW-Milwaukee,"failing to understand that it is a commuter college and not anything like Ohio State, where Geiger made his reputation as an athletic director.
Geiger is treating UW-Milwaukee like it is Ohio State. He made the decision to move their basketball games out of the Downtown Milwaukee Arena, now the U.S. Cellular Arena. He decided to move the games back to the glorified high school gym on campus called the Klotsche Center.
He proclaimed, with arrogance, college sports should be played on campus. Says who? And why? If your best facility isn't on campus, you shouldn't spurn it merely because it is not on campus.
"They had a guy in there who helped rebuild the program, Bud Haidet, who I thought did a great job," Belling said, referring to the former UWM athletic director. " Instead of bringing in somebody who decided to make this close to a permanent job as Haidet did, they bring in a guy who is only going to be here for a little while and then, worst of all, let that guy make long-term decisions that affect things."
Belling went on to say that when the team played Downtown basketball fans in the community went to the games, even though the numbers weren't huge. And he pointed out, with a lot of accuracy, that hardly anybody will fight going to the East Side, one of the most dense population areas in the city, to watch a UWM game.
Now, I agree with Belling about as often as we've gotten measurable snow in Milwaukee this winter, but on this one we find ourselves almost on the same side.
He doesn't think UWM should be playing Division I basketball games on campus. I don't think UWM should be playing Division I basketball, or any collegiate basketball except for intramural games.
I don't know how much more evidence we need that almost nobody cares about UWM athletics.
They play in the Horizon League with such attractive powers as Youngstown State and Cleveland State. They are lucky to draw a thousand fans to their games on campus. It's hard to recruit any good players to UWM, as evidenced by their last place spot in the league this year.
The university is trying. They have essentially changed their name to "Milwaukee" in promotional material. They call themselves the "Milwaukee Panthers." We have not been fooled. They are still the University of Wisconsin-Milwaukee.
They have quite an array of sports in addition to men's basketball. For men they have track and field, swimming and diving, cross country, baseball and soccer. For women they have basketball, cross country, swimming and diving, track and field, soccer and volleyball.
The combined attendance at all of those others probably doesn't come close to the meager attendance at men's basketball games.
If the people at UWM insist on having intercollegiate sports, let them move to Division III and get into the Wisconsin Intercollegiate Athletic Conference. Let them play La Crosse and Platteville and Stout. Those schools have some support and people might actually come to Milwaukee to watch games.
If they can't figure out how to do that, they'd be better off just staging nice intramural sports programs and forget about having fans or spectators. Right now, they have neither.
Facebook Comments
Disclaimer: Please note that Facebook comments are posted through Facebook and cannot be approved, edited or declined by OnMilwaukee.com. The opinions expressed in Facebook comments do not necessarily reflect those of OnMilwaukee.com or its staff.