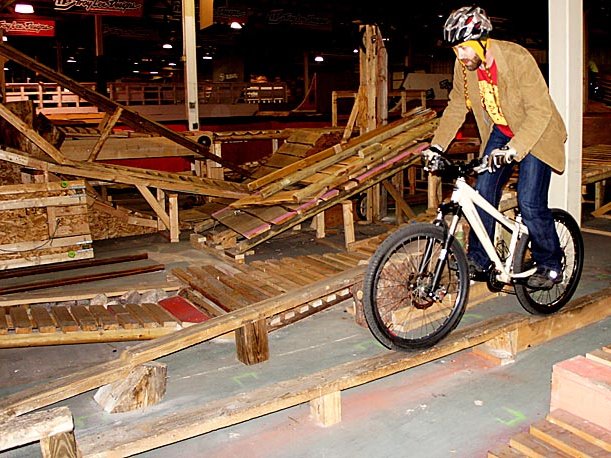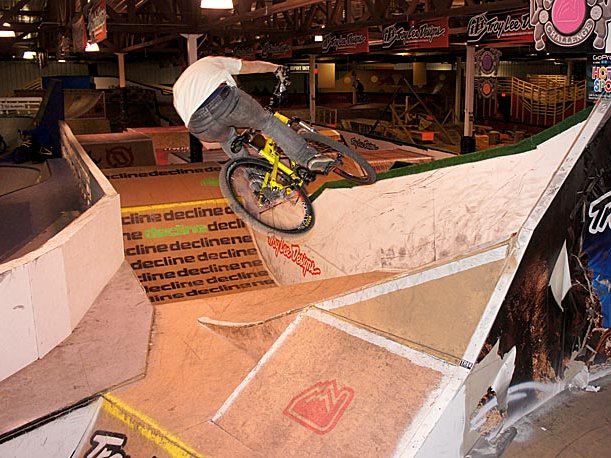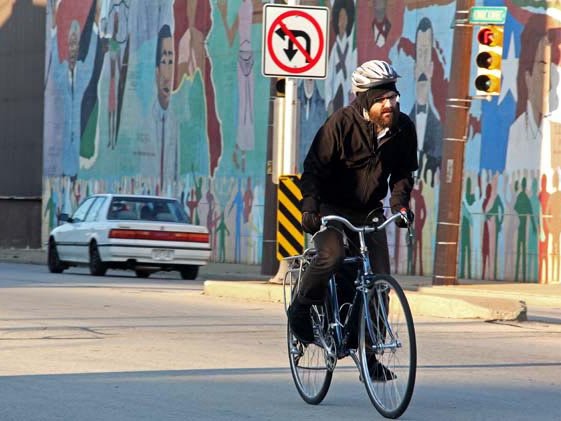 Bike Fed mixes business and fun in first Winter Carnival
Gallery:
The Wisconsin Bike Fed Winter Carnival
The Bicycle Federation of Wisconsin's first winter carnival will offer all the fun the name would imply, riding the trails in Ray's Indoor Mountain Bike Park, games, food and drinks.
Organizers have a business agenda, as well, and will lay out the Bike Fed's plans to lobby legislators for money to support cycling and for a vulnerable user law in the ongoing 2013-14 legislative session.
Some of the lobbying agenda will be shaped by the election of six new board members, and voting for the 28 candidates opened this week via the Bike Fed web site.
The advocacy group also will release its first print magazine, a publication devoted to cycling in Wisconsin and another step in the growth of the organization.
"We want to take the opportunity to give people a sense of where we are and what's going on," said Kevin Hardman, now in his fourth year as executive director of the advocacy group. "I see this as a return to doing important educational and lobbying events, but getting people together in a fun way."
Those who turn out to test their skills on the wooden ramps and rock gardens on Friday will learn that the Bike Fed has set April 9 as its 2013 lobby day in Madison, and plans to hold a separate Bike Summit in another city and on a later date. In past years, the panel discussions and lobbying have been combined on one day.
"We felt like we had stretched how we had it structured to the limit," Hardman said. "We feel it's very important for legislators to hear from people who really care about cycling."
Pursuit of a vulnerable user law and ongoing state and federal funding for bicycling routes and education programs will be the priorities in the lobbying effort.
Vulnerable user law: A bill to increase the penalties for motorists who commit a traffic violation and injures or kills a bicyclist, pedestrian, motorcyclist, carriage operator, highway worker, emergency responder or other "vulnerable user" was introduced in 2012, but failed to reach the floor of the Assembly or the Senate. Hardman said fresh bills are being drafted for both houses of the Legislature and sponsors are being recruited to push the measure.
"There's a gap in our law," he said. "There have been many instances when a vulnerable user has been seriously injured or killed by somebody operating a motor vehicle and the penalty levied against the operator has been nothing more than a traffic ticket. We don't think that's right. There needs to be a higher standard for all of us."
The 2012 bill made traffic violations, such as failure to yield and inattentive driving, felonies when the violation resulted in death or great bodily harm. A similar penalty provision is expected to be written in the new bill.
Funding: The new federal transportation bill – Moving Ahead for Progress in the 21st Century - combines several programs that directed money to cycling. It also cut the funds for those programs by 30% and allows states to divert 50% of their federal grants to highway projects.
Hardman said the Bike Fed is waiting for Gov. Scott Walker to release his budget, but will argue for financial support to improve cycling in the state and for support from state departments.
The lobbying, the educational programs and even the festivities of a winter carnival are all part of the Bike Fed mission: "to make bicycling great across the entire state of Wisconsin."
Carnival details: The carnival will open at noon Friday in Ray's Indoor Bike Park, a renovated Menard's store at 8365 N. 76th St., in Milwaukee. Admission is $35 at the door. Bikes will be available and the riding will be open from noon to 5 p.m. The food, fun, games and business follow, from 5:30 to 9 p.m. Click here for more details.
Facebook Comments
Disclaimer: Please note that Facebook comments are posted through Facebook and cannot be approved, edited or declined by OnMilwaukee.com. The opinions expressed in Facebook comments do not necessarily reflect those of OnMilwaukee.com or its staff.