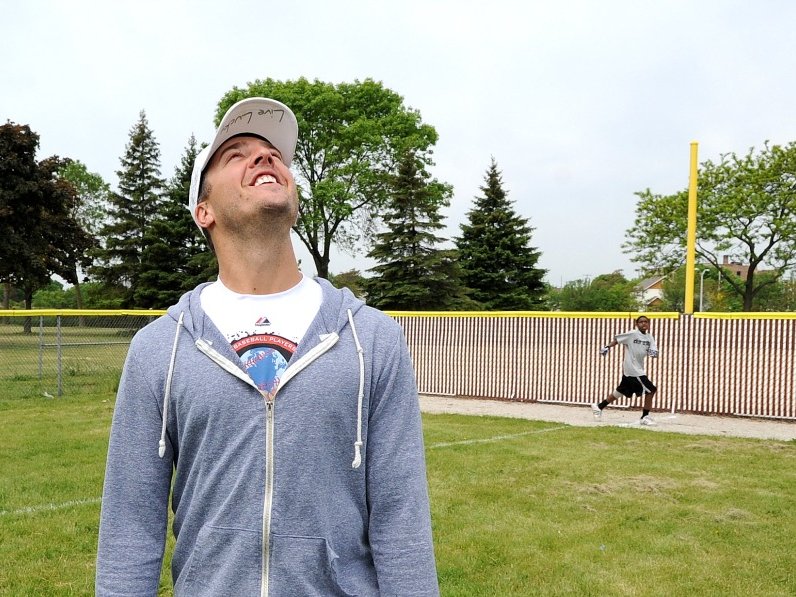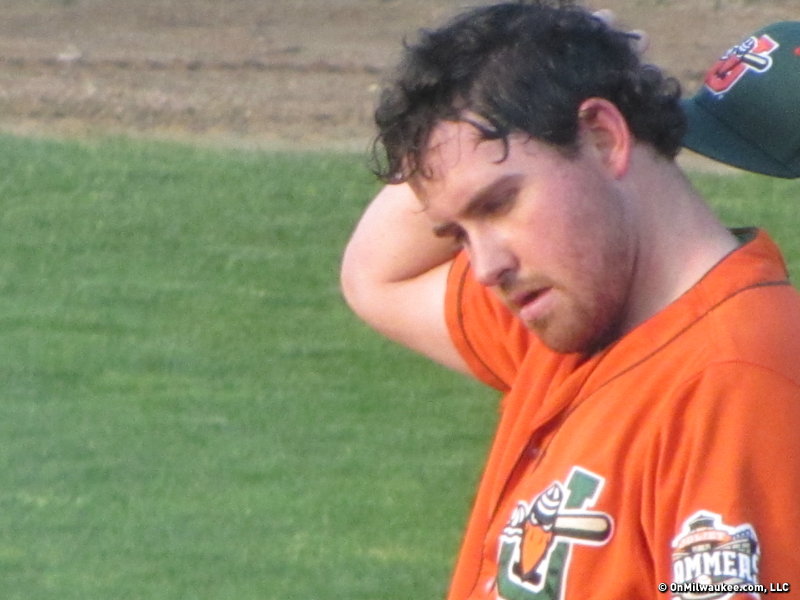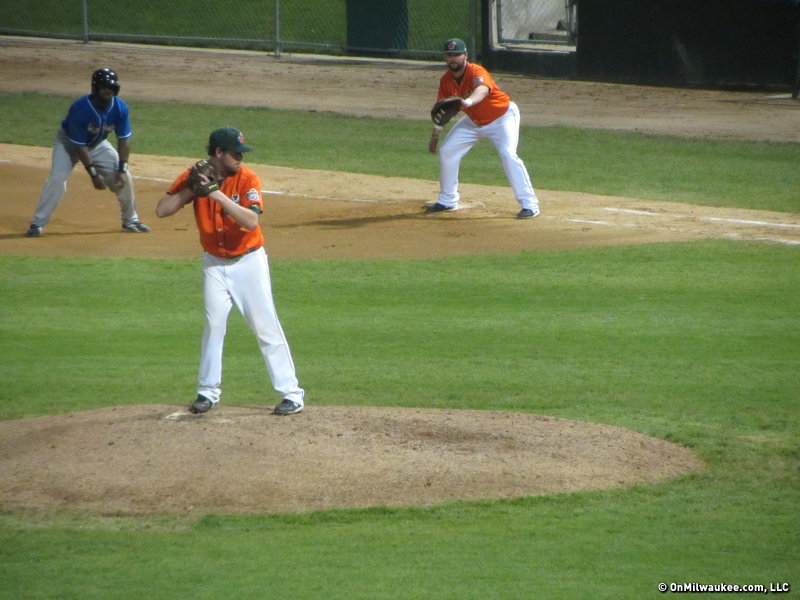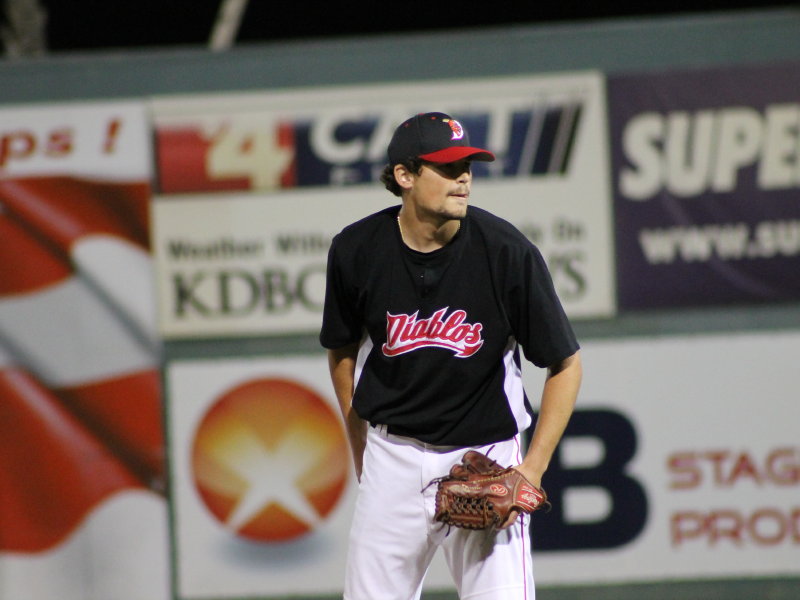 Road to the major leagues isn't always smooth
Out in the desert, Seth Lintz was asked a question he couldn't answer.
Called into a meeting with Brewers director of player development Reid Nichols and special assistant to the general manager Dan O'Brien, the 19-year-old with the near million-dollar arm was flaming out in his second year of rookie ball in Arizona.
"Seth, why aren't you where we expected you to be?" Nichols asked, his eyes square on Lintz's.
Given the keys to the car by the Brewers out of Marshall County High School as the 53rd pick of the 2008 amateur draft, Lintz couldn't keep it on the road. In five years in the organization, he never rose above Class A Wisconsin.
With an 11.00 ERA through six games with the Timber Rattlers in 2012, he was released.
"I don't think I ever understood, to the fullest extent, what I'd signed up for," Lintz says now of his time in the Brewers organization. "Not in a bad way, but it's a world that you really can't describe to somebody that age without just putting them in it. It's like learning a language. Until you put them in the middle of that country they're never going to get the full gist of it. I didn't know the answers because I didn't even know the questions to ask at that point."
Four years later, once again out in the desert, Lintz knows the answer now.
He hopes that knowledge gets him back to affiliated baseball.
Lintz wasn't signed by another team until being picked up by the Joliet Slammers of the independent Frontier League for the start of 2013. He didn't last two months, being released the day after Memorial Day. He was out of work until June, when the El Paso Diablos of the American Association picked him up. Released yet again on July 21, he signed with the Laredo (Texas) Lemurs six days later.
"I didn't really understand that in independent leagues there isn't really room for development," he said. "It's kind of a here and now type feel and your adjustments have to be made a lot quicker if you want to stay around because they have a bunch of guys coming all the time."
He's now come and gone three times this summer. Such is life on the fringes of professional baseball.
Brandon Kintzler existed on those fringes for two years. His present is with "Brewers" stitched across the front of his jersey, but his past tells him the future isn't guaranteed.
With an injured shoulder at the age of 21, the San Diego Padres discarded Kintzler – their 40th round draft pick from 2004 – with little thought on April 1, 2006.
"They brought in a new minor league director and he said everyone that's been hurt, get out," Kintzler remembered. "There was nothing I could do. That's when you start to learn you're very expendable."
His pride, and his arm, now wounded, there was only one place Kintzler could go when no major league team called him – independent ball.
"Once you get on the outside of affiliated ball it's really, really hard – it's harder than breaking in the major leagues – just to break back in," he said. "Relievers, we're expendable. That's just the way it is. That's the business side. They can get rid of you at any time. That's why you just try to keep your value up to the team and hopefully they keep you around."
He smiled as he finished the sentenced; chuckled a little.
"You gotta stay healthy. That's the main thing. If you're not healthy, really, you're not good to anyone."
Evan Anundsen discovered as much. A fourth round pick by the Brewers out of Columbine High School in Littleton, Co. in 2006, the right-hander was turning into a legitimate prospect after going 10-8 with a 2.69 ERA in 23 starts for Class A Brevard County in 2009.
"I went home and I decided to do more stuff, which really, I had arm problems going into that, so instead I ended up probably hurting myself more," Anundsen admitted this summer.
He underwent shoulder surgery and missed nearly all of 2010, but seemed to be healthy in 2011. He pitched well enough – mostly in relief – and was promoted Class AA Huntsville in 2012.
"I just tried changing some things up without really thinking about it first," he said. "I tried to overdo it and next thing you know I'm just yanking out and doing all kinds of stuff. That was the problem."
The result was tightness in his triceps and forearm and he never got on track, going 5-8 with a 4.85 ERA with 24 starts in 28 games. The Brewers released him before the 2013 season.
"I mean, I guess nobody ever expects this kind of stuff, especially when you sign – when I was 18 or whatever when I signed – I thought it was clear coasting," Anundsen said. "But obviously that doesn't work out for most people."
Proof positive
Brandon Kintzler's dream was on life support.
He was in languishing Winnipeg, Canada for the Goldeyes of the independent Northern League. He had thrown nearly 200 innings in 45 games, but the calendar was flipping to 2009, and he blew out his arm after 19 games in the San Diego Padres system in 2005.
"When you're in Winnipeg, there's no scouts sitting at those games," he said. "That's why I asked for a trade. That's when I learned the business side, that some of these managers don't have your best interests (at heart)."
He watched a major league scouts ask to purchase a teammate's contract in the middle of the year, only to be told to wait until the playoffs were concluded. That player's dream could've been realized – but he never knew it, and it was denied.
That couldn't be him. Kintzler had to strategize, take his career in his own hands. He asked to be dealt specifically to the St. Paul Saints and their manager George Tsamis. The Saints had a reputation for getting players seen by major league scouts. They were in a major league market in St. Paul, Minn. and J.D. Drew famously played for them in 1997 and 1998. New York Mets Gold Glove shortstop Rey Ordonez also started his career there.
"I knew all I had to do was get healthy and I'll get signed," Kintzler thought. "That's why I asked for a trade to somewhere where someone is going to see me. Someone has to see me."
The strategy worked. He went 8-3 with a 2.79 ERA in 14 games. Scouts for the Brewers saw him, purchased his contract, and sent him to Class AA Huntsville to finish out the 2009 season.
He had pitched well enough to warrant a look, but the timing couldn't have been better. He arrived in Huntsville on July 24.
"If you're an independent ball guy in spring training, they don't really care about you as much," he said. "It was fortunate for me that when I got signed it was in the middle of the season so I had about a month and a half to show myself. So then going to spring training, it helped out a little bit. I almost got released in spring training too."
He paused, and laughed.
"Probably. I don't even know."
Kintzler was named a Southern League All-Star in 2010 and dominated in Class AAA before being called up in September. A solid spring in 2011 landed him on Milwaukee's Opening Day roster. Unfortunately, after throwing a total of 15 2/3 innings in nine games with the Brewers and one in Nashville, he felt pain in his right triceps area.
The result was surgery on July 26 to put a screw in his elbow, and he missed the entire season.
Kintzler was back in time for to pitch in the fall league, but something wasn't right – and he'd been down this road before as an injured pitcher.
"I'm trying to protect myself and all of a sudden everyone's staring at you and they just want to get you off the payroll sometimes," he said. "In reality that's it. Sometimes you hate to hear that but for some kids that's the reality. If you're not playing they don't care. Fortunately the Brewers were willing to stay patient with me."
He started the year on the disabled list with inflammation in his elbow but on June 28, it seemed the organization's patience had run out – the Brewers designated him for assignment.
"That was probably the best thing that ever happened to me," Kintzler admitted. "It was a big wakeup call – you're not as good as you think you are and you're going to have to earn it again.
"Right after that, all of a sudden, my elbow feels better. I don't know what happened. My elbow feels great, I'm throwing and they see me in Triple A a month later and he said you've got two weeks to prove yourself. It just showed they cared about me, they wanted to give me a chance. They could've just said we're good and we'll designate you and we'll release you. I'm very fortunate for the Brewers."
Page 1 of 3 (view all on one page)
Next >>
Facebook Comments
Disclaimer: Please note that Facebook comments are posted through Facebook and cannot be approved, edited or declined by OnMilwaukee.com. The opinions expressed in Facebook comments do not necessarily reflect those of OnMilwaukee.com or its staff.