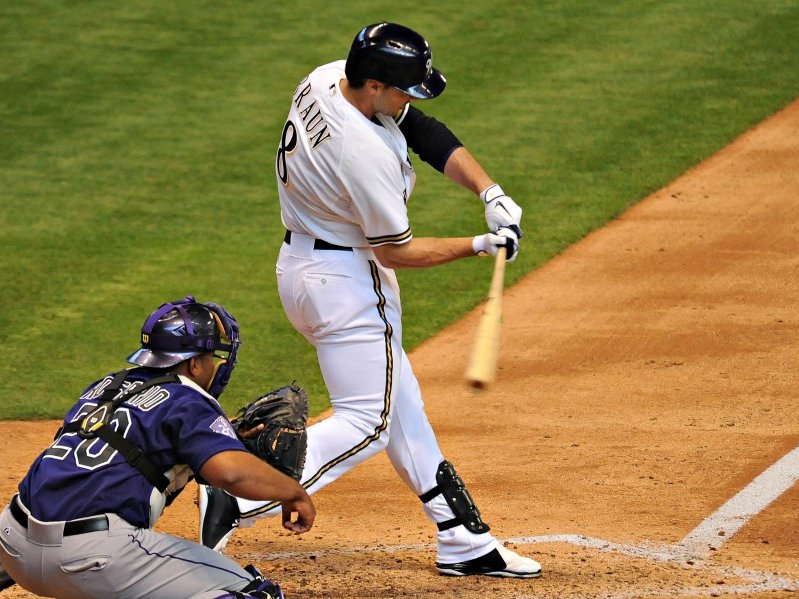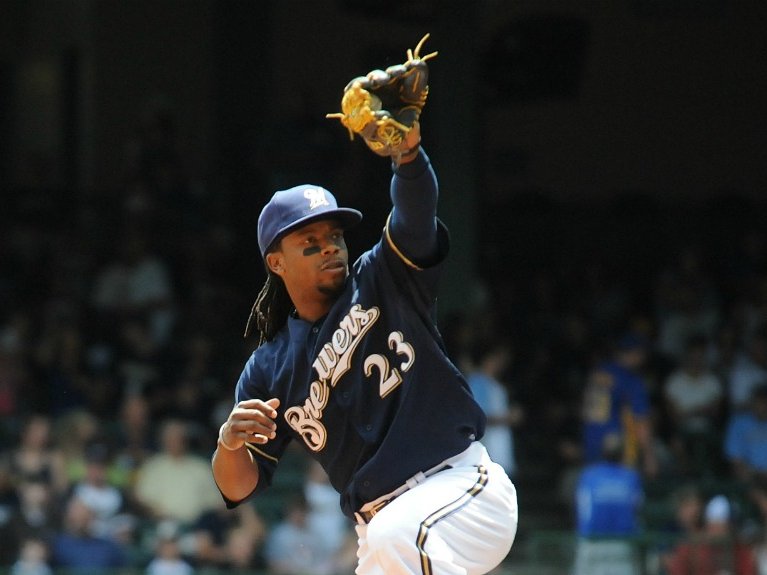 Slump busting: Ryan Braun changing definition of word
Ryan Braun is slumping.
This cannot be debated. The 2011 National League Most Valuable Player has just nine hits in his last 40 at-bats, a stretch going back the last 11 games.
He's hitting just .226, exactly 70 points below his season average.
It's the very definition of a slump.
Rickie Weeks is slumping.
This, too, cannot be debated. The 2011 All-Star second baseman has just four hits in his last 41 at-bats in those same 11 games.
He's hitting just .098, nearly 150 points below his career average.
That, too, is the definition of a slump.
So why do the two feel so different?
For decades, a slump in baseball was just that – a player who couldn't buy a hit. By that simple definition, both men could have their picture next to the word. Yet, Braun isn't really "slumping" – at least by the new way offensive baseball is being defined.
Bill James is widely celebrated as bringing sabermetrics into the game, Oakland Athletics general manager Billy Beane is hailed for popularizing it and former Boston Red Sox GM (and current Chicago Cubs president) Theo Epstein won World Series championships with it.
Even the casual fan has an idea of how important on base percentage is, and even what OPS is (on base plus slugging percentage). The Mike Trout / Miguel Cabrera debate in last year's American League MVP race really brought it to the forefront – the Triple Crown winner Cabrera against the sabermetric champion Trout.
Cabrera won the award, but even longtime baseball fans and veteran observers were forced to recognize the advanced metrics that publications like Fan Graphs and Baseball Prospectus make a living off of. Even ESPN lists OBP, slugging, OPS and wins above replacement (WAR) in its basic stat lists now. "Sabermetric" stats are on an entirely different page.
The difference between Braun and Weeks' slumps is putting this into a sharper, more tangible perspective here in Milwaukee.
In one fewer at-bat over the last 11 games, Braun has five more hits than Weeks. They each have the exact same number of strikeouts (18) and walks (6) – though Braun has two additional intentional walks. So while it seems Weeks is striking out more, that is clearly not the case.
Perhaps Week is more unlucky? He's hitting just .174 on balls put in play, or his batting average on balls in play (BAbip) whereas Braun is hitting .235. The difference there however could be the five homers Braun has hit in this stretch – balls put in play that had no chance of turning into an out.
That definitely gives Braun's struggles a different feel, even though he has no other extra base hits in this stretch.
Those home runs, those extra total bases, puts Braun's slugging percentage during his slump at .600 – a number that would rank him 11th in the NL if that was his season average. He has a .926 OPS in this stretch, a number that would rate 19th in the NL.
Weeks has just three doubles during his slump. No homers, no triples, no additional intentional walks. That means he has a .213 on base percentage, a .171 slugging percentage and therefore an awful .383 OPS.
These metrics help define the intangible. This is why Braun's at-bats just seem different than Weeks', it's why it feels like he's having more success. It's why people are having a hard time reconciling the fact that by the old baseball definition of slump, Braun is going through just that – yet he's not.
Sabermetrics isn't the end all, be all in determining a player's value to an organization. The numbers change literally every at-bat because they're just that – numbers. But they do have a place in the game, and right now it proves that Braun is busting the old definition of a slump.
Facebook Comments
Disclaimer: Please note that Facebook comments are posted through Facebook and cannot be approved, edited or declined by OnMilwaukee.com. The opinions expressed in Facebook comments do not necessarily reflect those of OnMilwaukee.com or its staff.