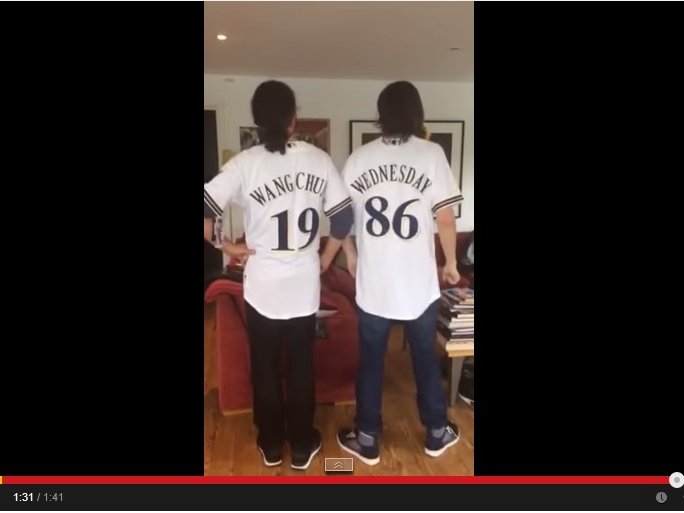 Top 5 Brewers videos of 2014 (so far)
The Milwaukee Brewers will begin play this afternoon down in Chicago in first place in the National League Central – something everyone in Milwaukee should be used to by now. After all, today marks the 142nd day the team has sat atop the division.
Last week, when the team set a franchise record for consecutive days in first place (surpassing the 118 straight set by the 2007 club), manager Ron Roenicke was asked if it's difficult to play with – or protect – such a lead all year, as opposed to chasing.
"Good question," he said. "Probably protect a lead. Depending on your team. If we were still pulling away like we were earlier, I'd probably wouldn't feel that way, but when you're kind of hanging on and not playing that well and you're seeing teams playing well behind you, then it starts to make a difference."
He felt playing in first all year hasn't worn down his club, and acknowledged that "I think the team probably makes a difference too; what kind of team you have."
So what kind of team does Roenicke have? One that likes to have fun – and has gained national attention for doing so. Perhaps its why they've been able to stay loose all year, even when things haven't gone so well.
Here are our top five favorite Brewers videos of the year – are yours on the list? If not, let us know the ones you liked the best in our talkback section, on Facebook or @OnMilwaukee on Twitter.
1. #WCWW goes worldwide
Before hitting the disabled list, rookie reliever Wei-Chung Wang captured the hearts and minds of his teammates – well, kind of. His bullpen 'mates started Wei-Chung Wang Wednesdays, or #WCWW on Twitter, and produced a series of videos taking off the name (and the hit "Everybody Have Fun Tonight"), of the 1980s English new wave group Wang Chung.
The videos were bemusing, but you had to love Wang Chung member Nick Feldman getting in on the act with his son over in Europe – and even customizing some Brewers gear for the spot:
2. K-Rod caught looking
Now, I normally wouldn't do back-to-back Wei-Chung Wang selections, but two things about this one make it great. One, you have Bernie Brewer doing "The Bernie" – and then veteran closer Francisco Rodriguez's cameo at the end. Well done.
3. Men in Blue
You knew, eventually, this was going to happen. Will Smith has to deal with this stuff all the time, so it was great to see him (and his bullpen teammates) get in on this Major League Baseball-produced spin on the other Will Smith's hit, "Men In Black."
4. All-Star commercial for Carlos Gomez
Jonathan Lucroy's All-Star commercial was far more … "controversial" because Cardinals nation is crazy, but Gomez's was really clever. It proved especially fun considering that he was the incumbent Gold Glove winner in center, while reigning National League Most Valuable Player Andrew McCutcheon also plays the position.
5. The Ice Bucket Challenge
It's really hard to put something in here that started on a crappy reality television show, but the Brewers not only did it right, but blew it up around the state.
It began with MVP Ryan Braun dumping himself with a bucket of ice water – to raise awareness of, and help find a cure for, ALS.


That started a chain event that ran from Milwaukee to Green Bay:
You can participate or follow along at #ALSIceBucketChallenge and #StrikeOutALS
Honorable mentions: Jonathan Lucroy's All-Star Game commercial, Carlos Gomez as a Teenage Mutant Ninja Turtle (and the introduction of Matt Garza's Count von Count T-shirt on Mark Reynolds), Kyle Lohse's competition with golfer Jason Dufner.
Facebook Comments
Disclaimer: Please note that Facebook comments are posted through Facebook and cannot be approved, edited or declined by OnMilwaukee.com. The opinions expressed in Facebook comments do not necessarily reflect those of OnMilwaukee.com or its staff.