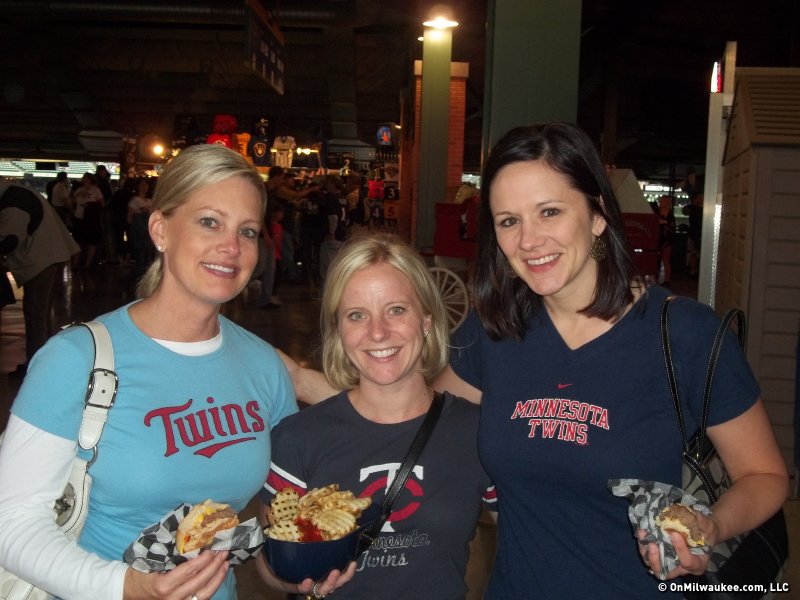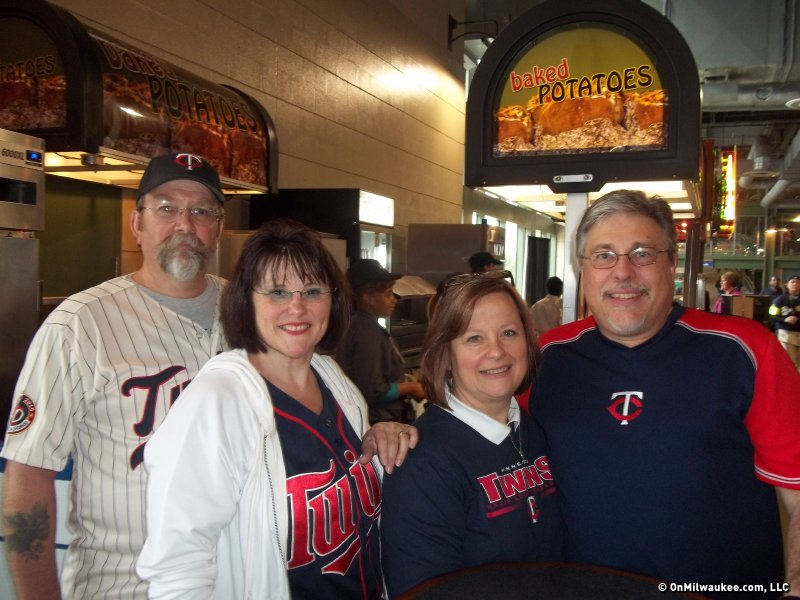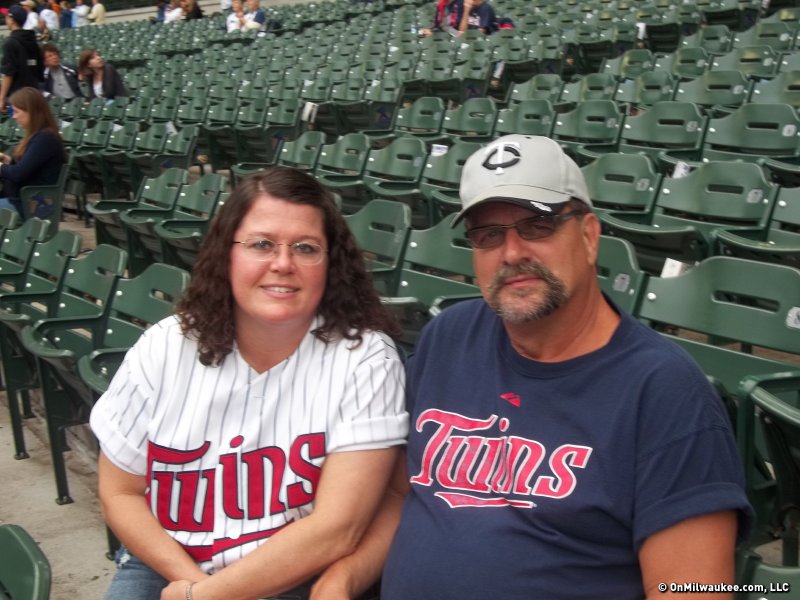 Brewers-Twins rivalry alive and well at Miller Park
The Brewers' rivalry with the Minnesota Twins dates back to their early years in the American League, when both teams competed in the AL West Division. The rivalry has understandably tempered somewhat since the Brewers moved to the National League in 1998 but it remains alive thanks to interleague play.
Due to the short distance between Milwaukee and Minnesota, many Twins fans have make their way to Milwaukee – and vice versa – when the teams hold their yearly series.
Also, because of reciprocity between Minnesota and Wisconsin universities, many Minnesota high school graduates will make their way to Wisconsin for college and frequently end up staying post-graduation – and holding on to their sports loyalties.
The relative proximity makes for a lot of split houses.
Dianne and John Morken were only attending the Friday night game, but expected to take their time heading back home from their road trip, planning to stop in the Wisconsin Dells.
"We don't know Milwaukee that well," said John. "We know where the stadium and the hotel are. We come from a small town called Rushford. It's about two or three hundred miles away. At least three or four hours, depends if we get lost."
The Morkens are familiar with Miller Park, though. John even commented that it might be his favorite ballpark he's been to, mentioning the glass walls in the outfield as his favorite feature.
Not everyone is here for fun, however. Kelly Burnett, Jennifer Conoryea and Tanya Lupien were all in town from Minneapolis on business for American Family Insurance. They visited Miller Park to unwind a bit.
"Unfortunately, this is it. Work and play, but the play is just the game," Kelly said. "We spoke over dinner and while they all agreed that the park was beautiful, not everything was picture perfect."
Food, too, was on the agenda.
"The burger is kind of dry," Jennifer said. "I should've gotten the sausage, that's what they're known for. I'm still eating it though, so it's obviously not that bad."
Ed and Gwen Plantage made the six-hour trek with their friends Lee and Tammy Freshour. The four Minnesotans, all from Albert Lea, Minn., were only going to the Friday game but were looking forward to spending their entire weekend in Wisconsin.
"We're going to the Harley-Davidson Museum tomorrow," said Lee. "We're looking forward to having lunch there."
Said Tammy: "We'll go up to Lambeau Field on Sunday."
As it would turn out, three of the four travelers were Vikings fans with Lee as the lone Packers holdout.
Miller Park was an especially popular destination for Minnesota fans during the Metrodome days thanks to the possibility of seeing baseball played outdoors. The Twins' new ballpark, Target Field, opened last year to rave reviews though some still wish the Twins had added a roof like the Brewers did in Milwaukee.
"I really don't know," Gwen said. "How are they going to play when it rains?"
"Or snows," Ed added.
Facebook Comments
Disclaimer: Please note that Facebook comments are posted through Facebook and cannot be approved, edited or declined by OnMilwaukee.com. The opinions expressed in Facebook comments do not necessarily reflect those of OnMilwaukee.com or its staff.