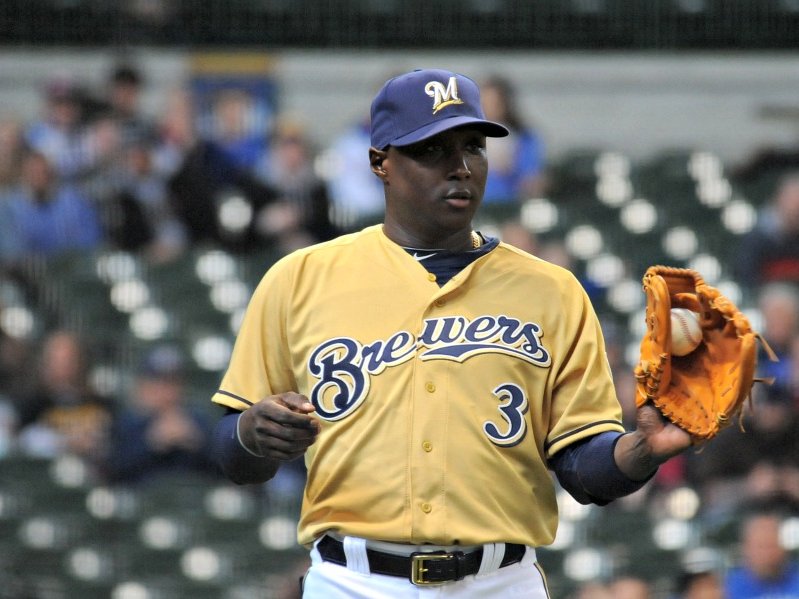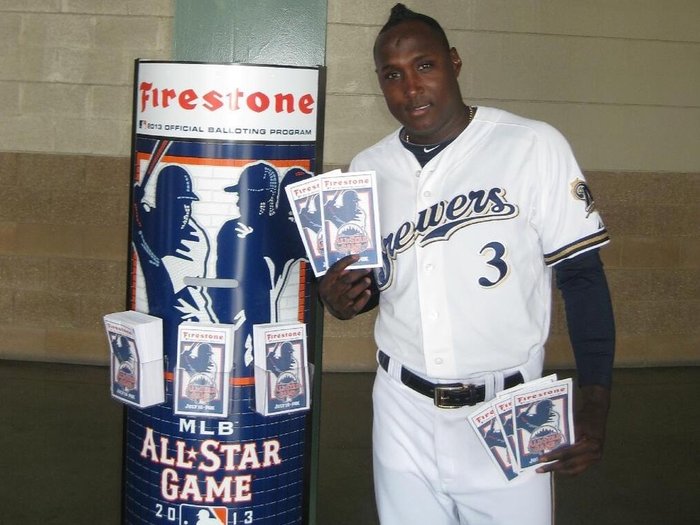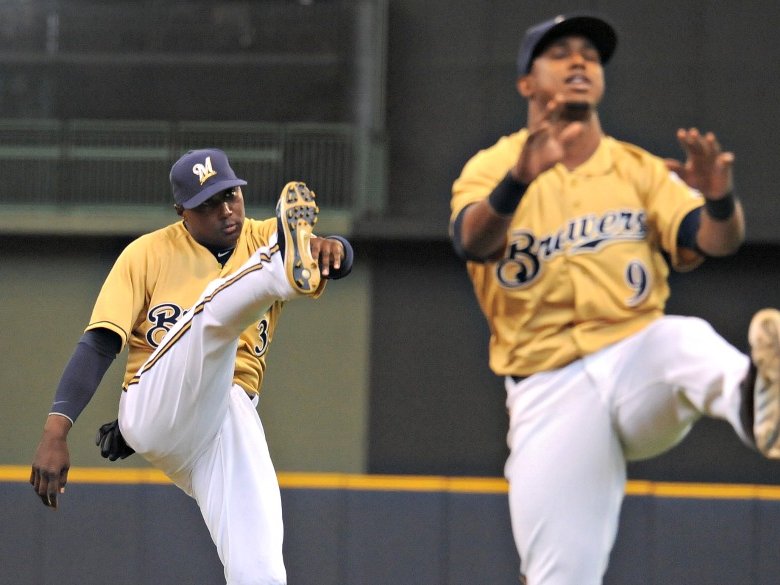 Betancourt's trip to Mexico pays off for Brewers
Fact: Yuniesky Betancourt is currently the Milwaukee Brewers team leader in home runs and is tied for the team lead in runs batted in.
Let that sink in for a moment.
The much-maligned man signed less than week before Opening Day has suddenly turned into an important part of this Brewers team as it went without cleanup hitter Aramis Ramirez for a month, is still missing Corey Hart, had Ryan Braun battle a neck issue and Rickie Weeks another season-opening slump.
The Brewers may be in fourth place in the National League Central and two games under .500 at the start of this 10-game road trip through Cincinnati, Pittsburgh and St. Louis, but where would they be without the man who is now affectionately known as "Yuni B?"
Betancourt is playing better than he did during his one year stint with the Brewers in 2011, but this output is right on par with his career averages through his previous eight years in the major leagues.
He's hitting his career average right on the nose at .266, and his current on base percentage of .293 is right on his career mark of .290.
Now, he is slugging at a greater rate (.523 to .395) but he did hit 16 home runs in 2010 and 13 with the Brewers in 2011.
To have eight homers right now may be stunning to some, but not so much to the 31-year-old, 9-year veteran.
"I'm not surprised," he said. "I know I've been working hard on the season. I went to Mexico to play winter ball, just working hard in Miami, in the batting cage. Sometimes when you work hard you need the opportunity, and it happened this way."
Manager Ron Roenicke isn't that surprised either, recalling Betancourt's second half of 2011 when he hit .270 with eight home runs and 38 RBI in his final 67 games of that year.
"He's got that in him," Roenicke said. "He's got great hand-eye coordination and I think when he's a little bit more disciplined at the plate, I think he's going to hit because he'll hit the mistakes and hit them hard."
Roenicke also noted the effect winter ball in Mexico this past offseason had on Betancourt shortly after the team picked him up, saying pitchers in that league tend to throw breaking ball after breaking ball – no matter what the count may traditionally call for.
It's something Betancourt says did set him up for this early success in 2013.
"Yeah - they don't have to throw strikes," he said. "Their pitchers throw breaking balls and you feel comfortable with breaking balls at home plate. It's helped me a lot."
He's still not walking a whole lot – he has just four in 116 plate appearances – but that is nearly half his total from last year in Kansas City and a third of his 2011 total with the Brewers. It's never been part of his game, even when he hit .289 in back-to-back seasons in Seattle in 2006 and 2007. In those two years he walked a total of 32 times in 1,149 plate appearances.
The difference this year for Betancourt, at least from the last couple seasons, is that he's more dialed within the black of home plate.
That focus has led Roenicke to notice that there is a difference in the way he's attacking pitches, even if there is little statistical evidence to back that up.
Yet, Betancourt is making more solid contact.
"He's squaring up a lot of baseball's," Roenicke said.
But why?
"I'm focusing now on the strike zone in each at-bat," Betancourt said. "Whether fastball, breaking ball, wait for a ball on home plate before you swing."
It may be true that Betancourt is feasting on more mistakes from pitchers, but he has to be in the right frame of mind to do so – and looking for those mistakes – and that is clearly the case through the first 20 percent of the season.
Will he keep it up? It's impossible to say. Hart is still a ways away from returning, so he'll continue to get the opportunity, which may be all that matters.
"He comes with passion and he knows he's going to have an opportunity here to play," said Carlos Gomez, who has also been given that opportunity this season. "He's taking advantage of the opportunity and (he) comes and shows he still has a lot of way to go."
Facebook Comments
Disclaimer: Please note that Facebook comments are posted through Facebook and cannot be approved, edited or declined by OnMilwaukee.com. The opinions expressed in Facebook comments do not necessarily reflect those of OnMilwaukee.com or its staff.