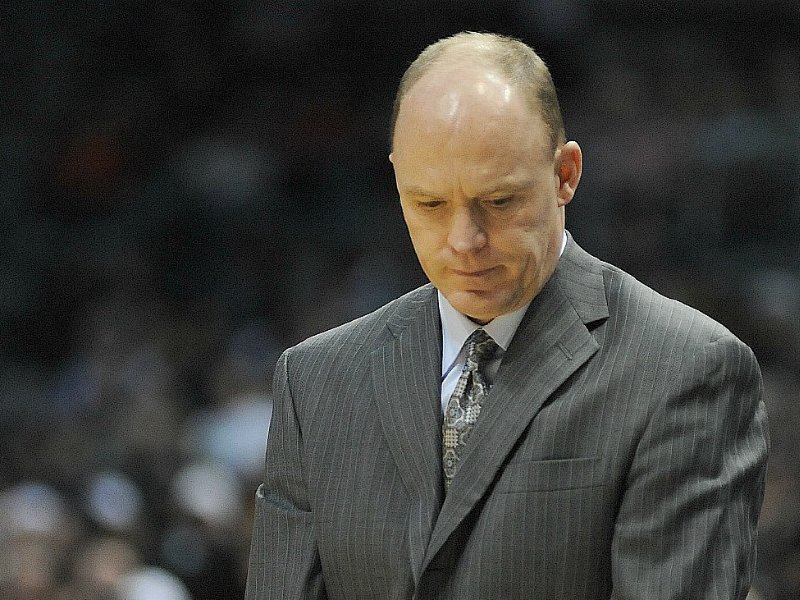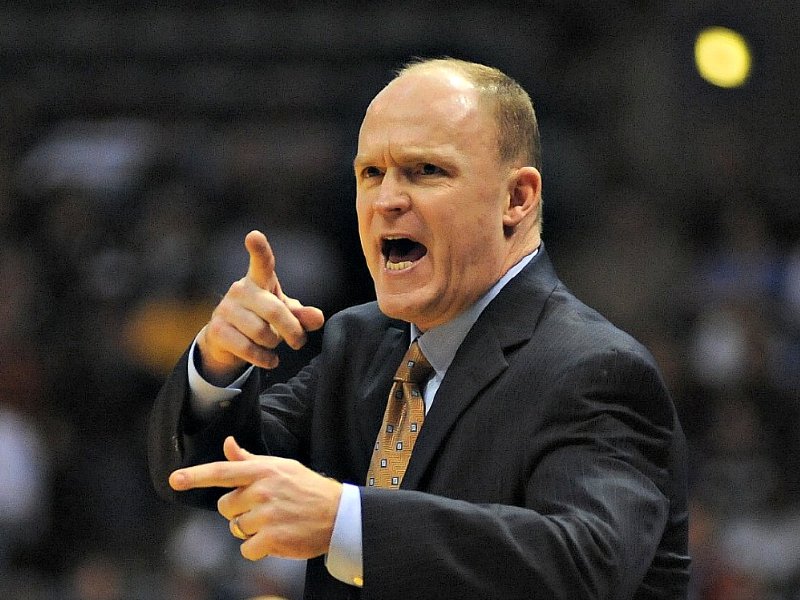 Bucks, Skiles can move forward now
In this day in age of sports reporting, where there's smoke, there is always fire.
So when NBA.com reporter David Aldridge reported Monday morning that Scott Skiles had no interest in returning to the Milwaukee Bucks next season, you had to figure the other shoe was going to drop relatively quickly.
It did, less than 24 hours later when USA Today's Sam Amick said Skiles and the organization reached a "mutual decision" to part ways.
The Bucks confirmed all of this a short while ago in a statement.
"Scott and I met yesterday after practice and after some honest discussion, we both came to the conclusion that it was best to part ways," Bucks general manager John Hammond said in that statement.
"It is never an easy decision to make, but in the end a decision we felt was best for both parties. I want to thank Scott for his hard work, dedication and the imprint he leaves on our team and our entire organization. We all wish him and his family well."
Skiles also was quoted in a release issued by the Bucks.
"John and I met and mutually agreed that a coaching change would be in the best interest of both parties," he said.
Mutual decision.
That's interesting, mainly because it most certainly is true. I don't believe this is just a nice way to say a guy was fired, or that a guy quit.
You don't have the information Aldridge reported leak out and expect the powers that be to keep you around. It was a tactical move by a man tired of the situation, and it got the desired response from management – a conversation on how to end the relationship.
Everyone sort of saw this coming, at some point this year. Sitting in the Cousins Center media room one day before the start of the season, several media folks wondered how true it was that Skiles wanted to be bought out following last season.
I've never seen that rumor confirmed anywhere, but I'll be honest, my impression from the very start of the offseason was that Skiles wanted no part of this team, this year.
Body language says a lot.
You can say all the right things, do all the right things – but when your heart isn't in something, it's plain to see.
Skiles is a professional, and he was trying to win games. No doubt he wants to coach again, and just folding up the tents wouldn't do his career, or his reputation, any good. I just believe that he wasn't ready to go through this type of season with this team for the fifth straight year.
This was Skiles' 13th season as a head coach in the NBA. When he started in Phoenix back at the turn of the century, he was the young, fresh-faced 35-year-old just four years removed from his playing days. And he won, going 91-53 his first two years with two playoff appearances.
Then he was fired in December of his third season in Phoenix as the team middled about the .500 mark.
He was hired in Chicago to restore that once-proud franchise, and after a partial 19-win first season following Bill Cartwright and Pete Myers, he put together a 137-109 mark with three playoff appearances.
Then he was fired in December of his fourth season as the team foundered to a 9-16 start.
Things weren't as good here in Milwaukee, though it started that way.
He took a 34-win team and won 46 games the next season, taking the Bucks to the playoffs. But that's where the fun ended. One and done, basically.
I'm curious to see Skiles' next move. He can definitely coach both sides of the ball, and his teams do get better. He's only coached one All-Star in his career, which was Jason Kidd his first two years in Phoenix. Perhaps not coincidentally, those were his best two years, winning-percentage wise.
Skiles knows the importance of superstars in this league, and if he went to a team with one or two established All-Stars, he could get the supporting cast to raise their game.
Unfortunately, such a team was not built for him here in Milwaukee this season.
What he leaves interim coach Jim Boylan is a wildly talented and inconsistent team that is good enough to be a top five seed in the East but often plays much worse.
What can Boylan do differently? Aside from settling on a firm rotation, I don't see him deviating too drastically from what Skiles did.
Big changes will come from Hammond, who now must decide how to approach the final 50 games of the season. Does the team try to make an acquisition at the trade deadline and push for the playoffs? Or do you begin sorting out trade opportunities and tear it down altogether?
Unfortunately for the Bucks, those are the same two questions people have been asking for the last three years.
Talkbacks
Photodavie | Jan. 8, 2013 at 1:54 p.m. (report)
Ellis, Jennings, & Sanders are all concidered top NBA players. I think Herb and the Bucks have always done an amazing job of doing all they can to bring the best players a small market team can afford to play here in Milwaukee. The mismatch here is having a small, offensive, fast paced back-court of Jennings and Ellis to pair with Skiles slow defensive minded coaching. Sanders is a prime example of what Skiles is good at. He took a foul prone clumbsy player and helped him become the league leading blocker (and a darn good rebounder). I wish Skiles the best, and hope with a little restructuring the Bucks can find a way to be the Brewers of the NBA.
TosaJim | Jan. 8, 2013 at 1:04 p.m. (report)
A good coach with good players is always going to be 500. Skiles needed at least 2 really good players to build his team around....that's not ever happening in Milwaukee as long as Herb owns the team.
Facebook Comments
Disclaimer: Please note that Facebook comments are posted through Facebook and cannot be approved, edited or declined by OnMilwaukee.com. The opinions expressed in Facebook comments do not necessarily reflect those of OnMilwaukee.com or its staff.