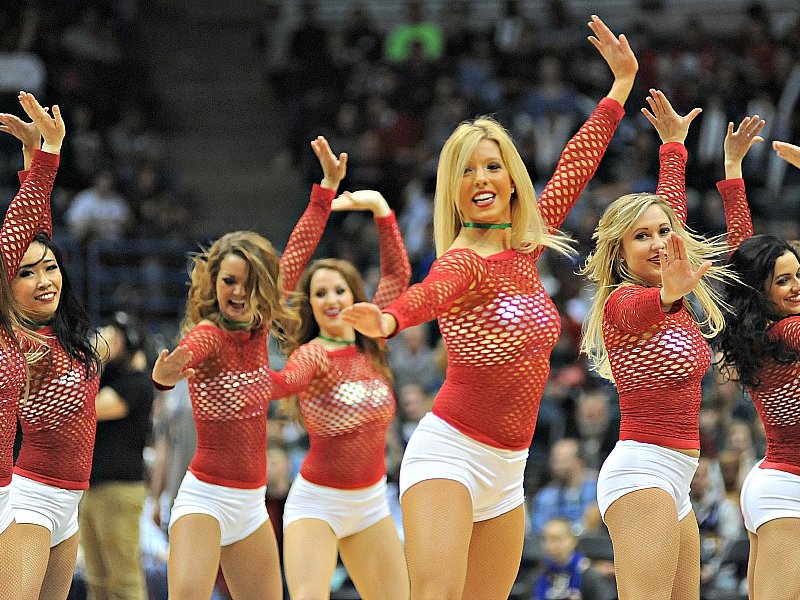 Bucks offer unique new ticket feature this season
The Milwaukee Bucks announced the "Cheer the Future" ticket plan, a unique offer that makes it easier than ever for fans to attend all Bucks home games this season and beyond. Under the new package, fans who buy a "Cheer the Future" season ticket plan in select locations for 2014-15 are eligible to receive steep discounts – even free tickets – on the same seats for the 2015-16 season.
A limited number of these packages are available and must be purchased by Sunday, Aug. 31. To learn more about this special offer, visit Bucks.com/CheerTheFuture.
"Milwaukee has such an exciting, engaged community of college students and young professionals," said Wes Edens, co-owner of the Milwaukee Bucks. "We want them invested in everything we're going to accomplish. Making the Bucks accessible to everyone is our priority."
The Milwaukee Bucks have introduced a "Cheer the Future" ticket plan for this season, which will give longtime and new fans an opportunity to reconnect with the Bucks and its new roster led by this year's number on draft pick, Jabari Parker, and last year's first round pick Giannis Antetokounmpo.
This package will allow groups of fans can pool resources and share seats in select locations and the more games attended in the 2014-15 season, the greater the discount for the 2015-16.
Fans that attend at least 30 Bucks games during the 2014-15 season will receive a 50 percent discount off the same seats in 2015-16; those that attend at least 35 games will receive a 75 percent discount; and those that cheer the deer at all 40 home games can attend year two for free.
"We have one of the most exciting teams in basketball right now," Bucks co-owner Marc Lasry said in a statement. "We're going to reclaim the home court advantage. We know our fans are ready to start their journey back now. Once they experience this exciting new brand of Bucks basketball this season, they will be hooked for the second season and beyond."
The announcement follows the sale of the Bucks to a dedicated new ownership group committed to revitalizing and rebranding Bucks basketball with the addition of future Hall of Famer Jason Kidd as coach, and the assembling of one of the league's most exciting groups of young and talented players.
Facebook Comments
Disclaimer: Please note that Facebook comments are posted through Facebook and cannot be approved, edited or declined by OnMilwaukee.com. The opinions expressed in Facebook comments do not necessarily reflect those of OnMilwaukee.com or its staff.