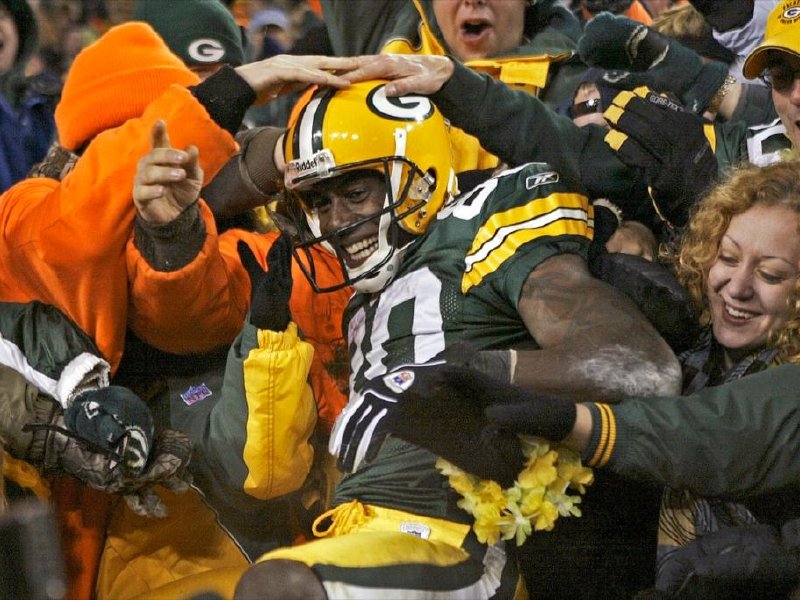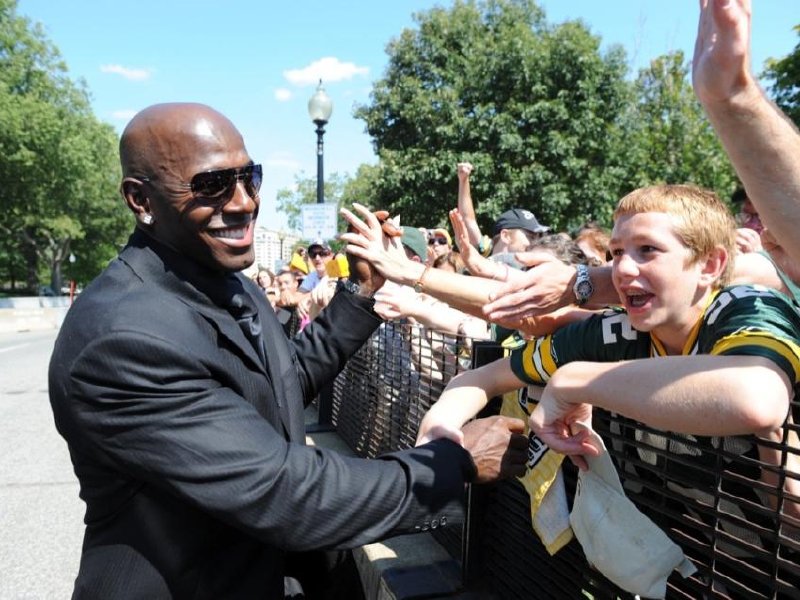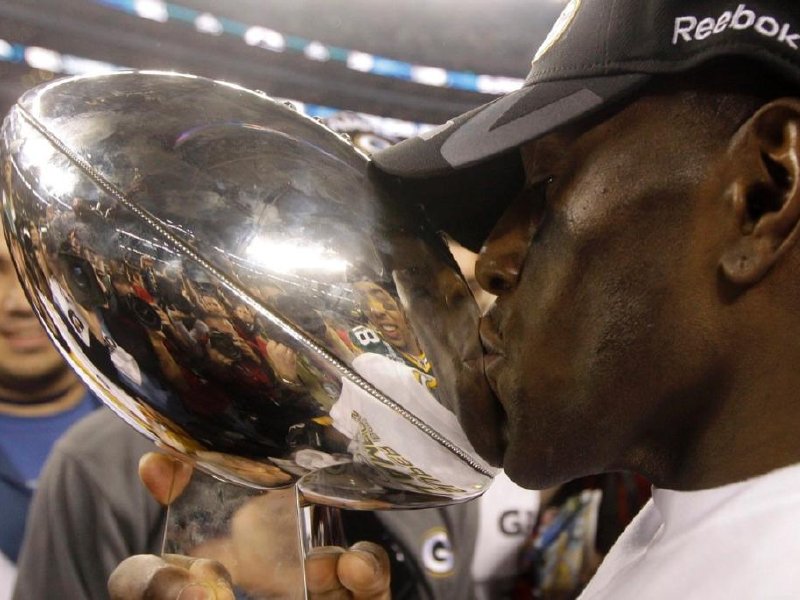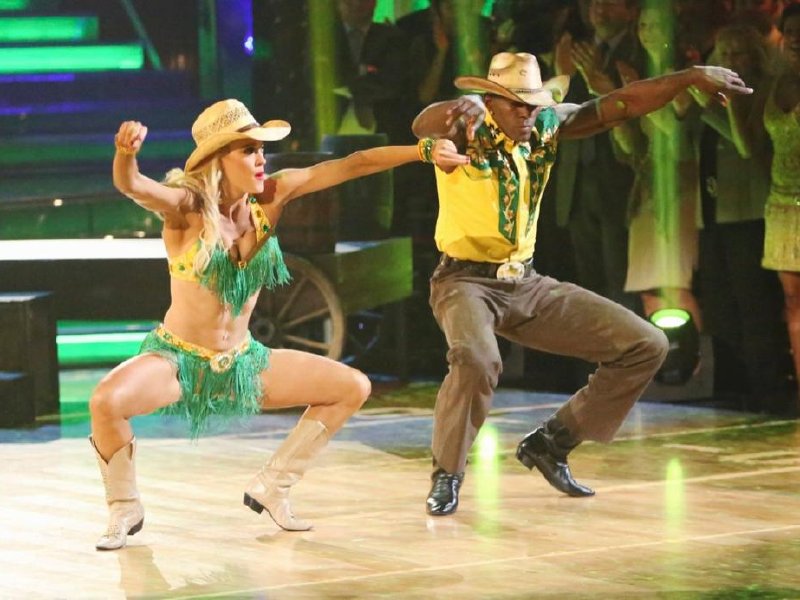 Donald Driver announces his retirement
Donald Driver did it the "right" way.
Increasingly in sports, that matters.
He turns 38 on Saturday, and decided that after 14 years and over 200 regular season games that it was time to hang up the spikes. Driver has long said he wanted to play until he was 40, but rather than move on from the Green Bay Packers and play for another team for the next two seasons, he decided to retire.
So, he goes out as a Green Bay Packer – from start to finish.
It's a nearly impossible feat to accomplish in professional sports, let alone one as cold-blooded as football where any injury, any slip in production, can lead to your dismissal. Joe Montana, Marcus Allen, Emmitt Smith and Peyton Manning weren't able to do it. Brett Favre certainly wasn't able to do it.
Wearing one jersey matters not only to fans, but to players. It's a source of pride. You'll hear Driver talk about that next week during his farewell press conference from Lambeau Field. You'll hear it again when he's inducted into the Packers Hall of Fame.
It clearly mattered to him, too.
While he didn't catch the Super Bowl clinching touchdown in his final game, his on-field exit will always be remembered. The fact that he volunteered to play on special teams just to get on the field will always be held up as examples of sportsmanship and team play.
Despite being inactive, or unused, for most of the season, he never complained. Sure, he maintained he could contribute, but he was never a distraction.
He had every opportunity to become one, especially when Greg Jennings and Jordy Nelson and Randall Cobb all missed time with injuries.
Yet he'll be remembered as the 14-year vet who wanted to block on punts just to play.
That matters, too.
Now, some of that is smart business. Look at the damage Brett Favre did (you'll be hearing that comparison a lot the next week). Don't think Driver – or Greg Jennings – haven't learned from that disaster.
Driver can show his face in Green Bay, Milwaukee or anywhere in Wisconsin for that matter, and never buy a meal or drink the rest of his life. He'll always be cheered, always have his back slapped.
Businesses will want him to pitch their products until he dies. Restaurants will want his name attached.
Favre? There's still some healing to do.
The other conversation being had at this point is where Driver ranks in the pantheon of all-time Packers greats. This is where it gets difficult.
According to team website, Driver hangs up his spikes with the following Packers records.
Most receptions (743)
Most receiving yards (10,137)
Most 1,000-yard seasons (seven, a record six of them consecutive from 2004-09)
Most 50-catch seasons (nine, also a consecutive record from 2002-10)
Most consecutive games with a reception (133)
Most receptions at Lambeau Field (363)
Most receiving yards at Lambeau Field (5,000)
Yet I can't say he was better than Sterling Sharpe, who I grew up watching. Many believe Don Hutson – even James Lofton – were better receivers also.
But in the end, that matters little. He's in the conversation. And with an organizational history that runs as deep as the Packers', that's an accomplishment in and of itself.
This is where Driver will do it "right" as well. While he may think he's the best to ever catch a pass in green and gold, he won't come out like Randy Moss and definitively state it, discounting everyone else.
That humility, that perspective – that's what matters. That's what Driver will be remembered for.
Talkbacks
TosaJim | Feb. 1, 2013 at 4:22 p.m. (report)
What I don't understand is....why only 1,000 tickets? I heard that the place can accommodate up to 6,000....is that right?
AndrewJ | Feb. 1, 2013 at 8:28 a.m. (report)
I think the math was simple on this one and Lammi broke it down like this: You can go somewhere else and play a limited role for a year or two and make about $2million. Or, you can retire, tell the GB fans it was all about them (known as the anti-Favre strategy) and make that $2million... every year for the next 20 years. Packer fans will be hysterical for this guy forever now. He could start pitching snuggies and there'll be a line around the corner of people wearing #80 jersey's holding their cash in both hands.
TosaJim | Jan. 31, 2013 at 2:51 p.m. (report)
I'll miss Driver...what a great player and a great Green Bay Packer. I think it's great that the Packers are having a retirement party for him and are giving away the tickets for free....I can't wait to see what the douche bags that get extra tickets will be selling them for on ebay and craig's list. Somebody always has to spoil the party.
Facebook Comments
Disclaimer: Please note that Facebook comments are posted through Facebook and cannot be approved, edited or declined by OnMilwaukee.com. The opinions expressed in Facebook comments do not necessarily reflect those of OnMilwaukee.com or its staff.