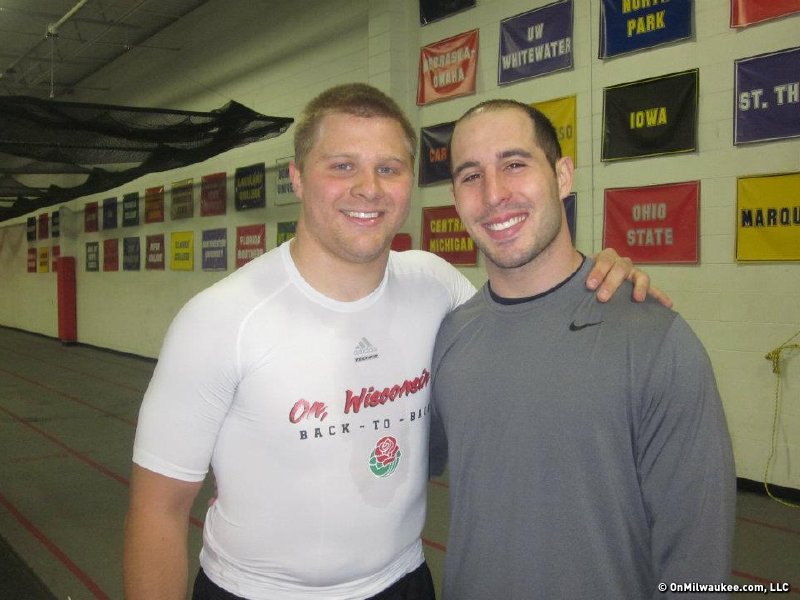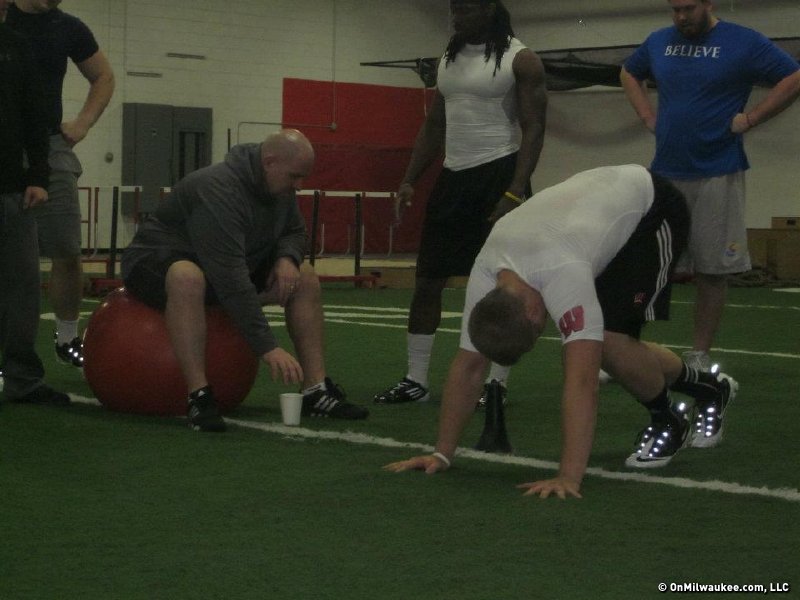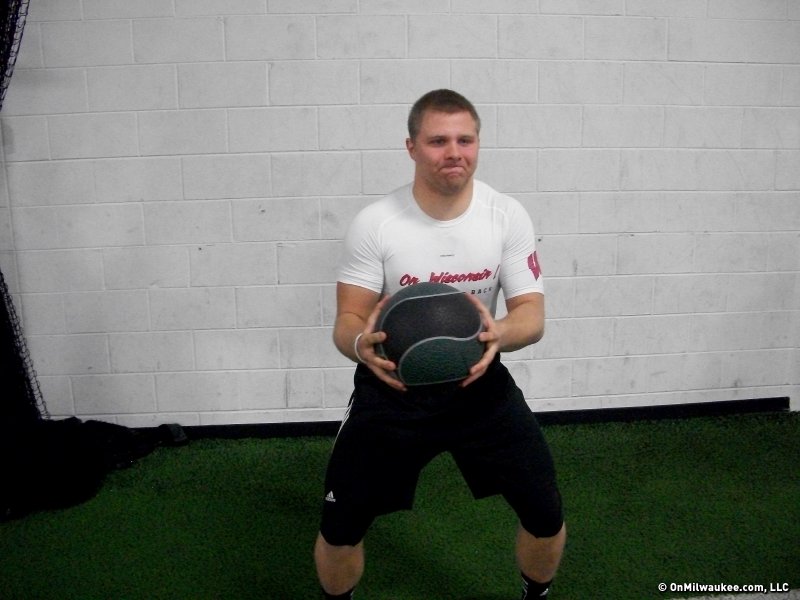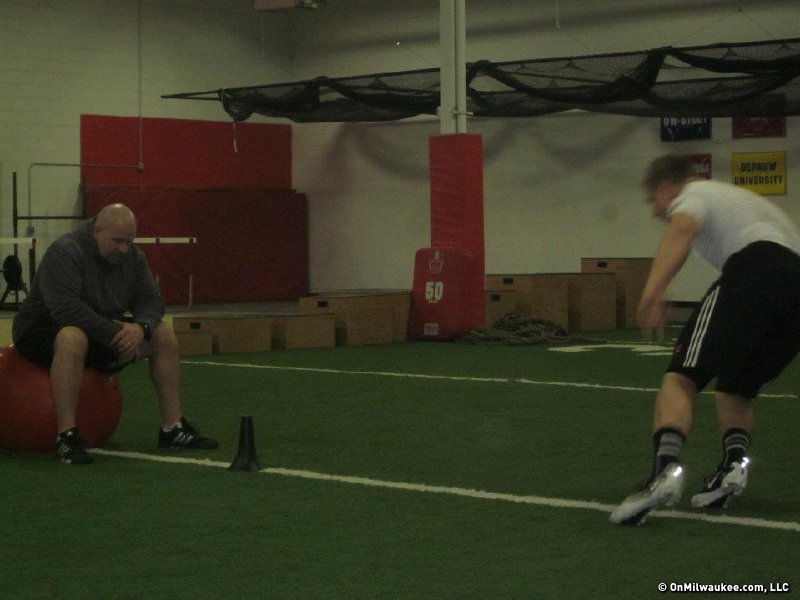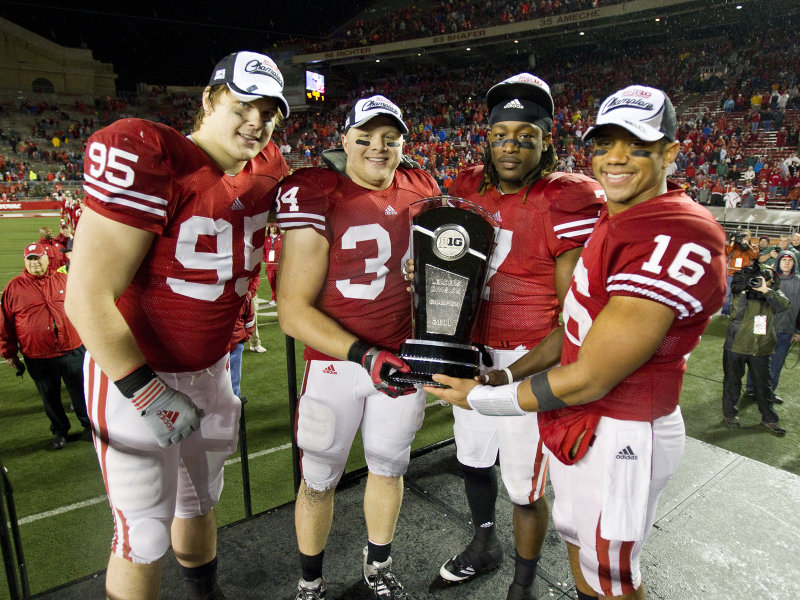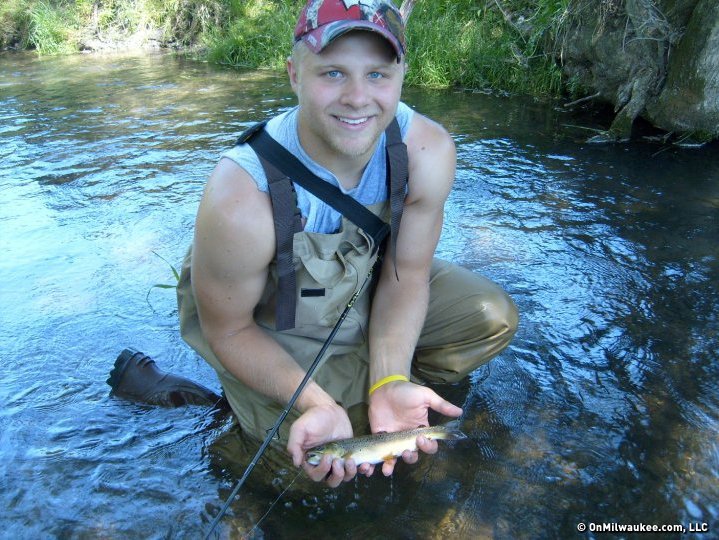 Putting 'The Center' on the map
It is a town best known for being the birthplace of famed architect Frank Lloyd Wright. Nestled in between the rolling hills of southwestern Wisconsin, Richland Center is about to be known for something else, its first professional athlete.
Off the field, Bradie Ewing looks like the kid next door. With a genuine smile, humble charm, and rock-solid family values, he could be mistaken at the store for the local mechanic's son who someday will take over the family business. Or maybe he is the spitting image of that farm kid who makes a couple of extra bucks doing odd jobs around the barn?
In other words, as he meets the eye, Bradie Ewing hardly looks like he belongs in the NFL.
That is, until you see him in uniform, where the nice-guy persona and baby-blue eyes disappear and are taken over by one of the fiercest competitors Wisconsin coach Bret Bielema has coached in his six seasons in Madison. Ewing is listed in your game program as a fullback, but his versatility in blocking; catching passes out of the backfield, and his work on special teams has caught the attention of the NFL, who extended the invitation for him to attend this week's annual scouting combine in Indianapolis.
"I think I've learned how to transition from the nice guy off the field to being kind of mean on the field," Ewing says. "When you get out there, it's pretty brutal. Guys are going after you, trying to do their job to try to win games too. You've got to be able to flip that switch."
For the last several weeks, Ewing and Wisconsin teammates Patrick Butrym, Antonio Fenelus, and Louis Nzegwu have all been preparing to enter North America's most popular sports league not at a flashy training mega-complex in California, Arizona, or Florida like many of their counterparts; but rather at a nondescript, tucked away, industrial park location in Waukesha that at least one reporter (me) couldn't find on first pass.
Brad Arnett was a two-year starter on UW-Whitewater's defensive line in the 1990s. Even today he still looks like he could be anchoring now-coach Lance Liepold's three-time defending champions. Arnett spent 13 years as the strength and conditioning coach at the universities of Minnesota then Arizona before returning to Wisconsin to open his NX Level training center.
Among the professional athletes that Arnett and his staff have trained are NFL players J.J. Watt, Chris Maragos, DeAndre Levy, Joe Thomas, Tyron Smith, Nick Hayden, and Brian Calhoun; MMA fighter Anthony "Showtime" Pettis and former Milwaukee Buck Joel Pryzbilla.
As for Ewing, while some draft prognosticators have him pegged as high as the fourth round, much will be made of the time he spends this week in Indianapolis in front of the watchful eyes of every scout in the NFL.
That is what the last several weeks have been all about.
But much like Arnett's prize pupil, Watt, Ewing wasn't always thought of as a legitimate prospect. That is, until a conversation shortly after the Badgers lost to TCU in the 2011 Rose Bowl.
"After my junior season during our exit interviews, Coach B (Bret Bielema) told me that if I continued to take care of business and be a leader on the team, and to just continue to progress as a player and as a fullback, he said it was a possibility," Ewing recalls.
With that motivation, and buoyed by his teammates naming him one of the four captains on this past year's Badgers team, the graduating senior's stock has been on a steady rise.
Page 1 of 2 (view all on one page)
Next >>
Facebook Comments
Disclaimer: Please note that Facebook comments are posted through Facebook and cannot be approved, edited or declined by OnMilwaukee.com. The opinions expressed in Facebook comments do not necessarily reflect those of OnMilwaukee.com or its staff.