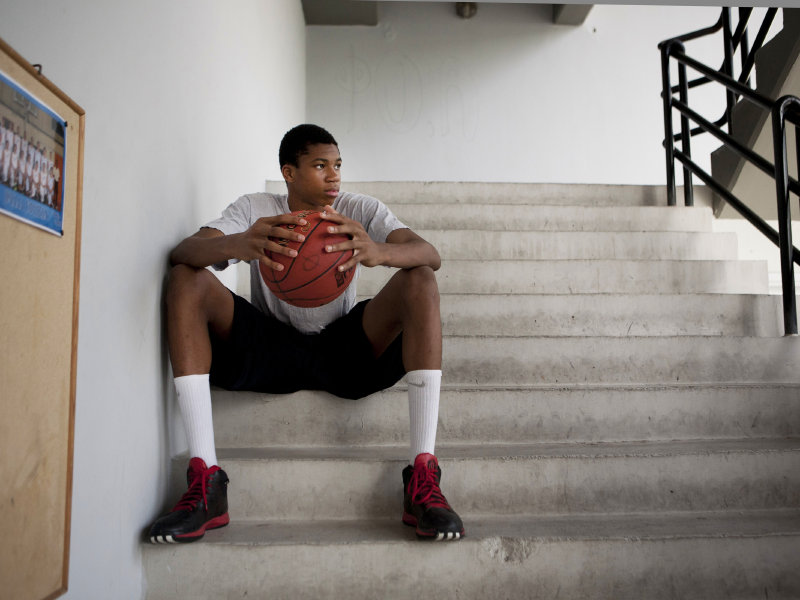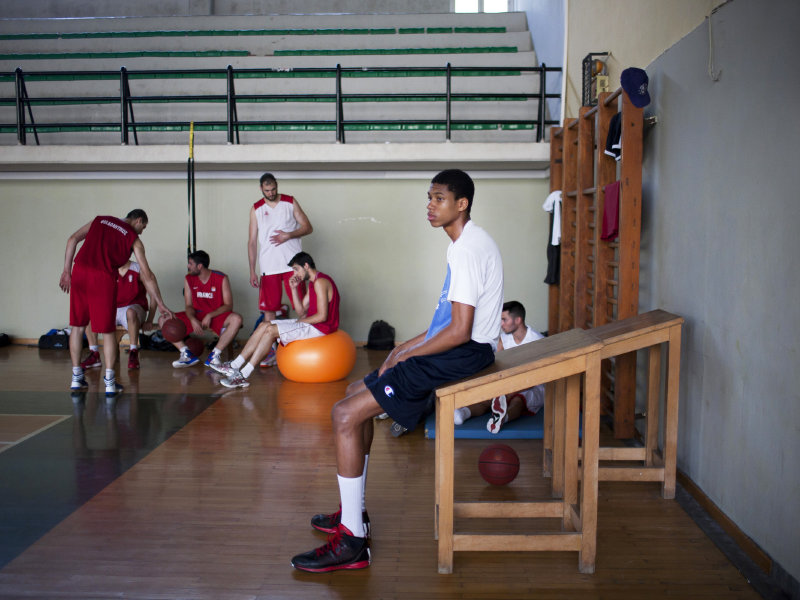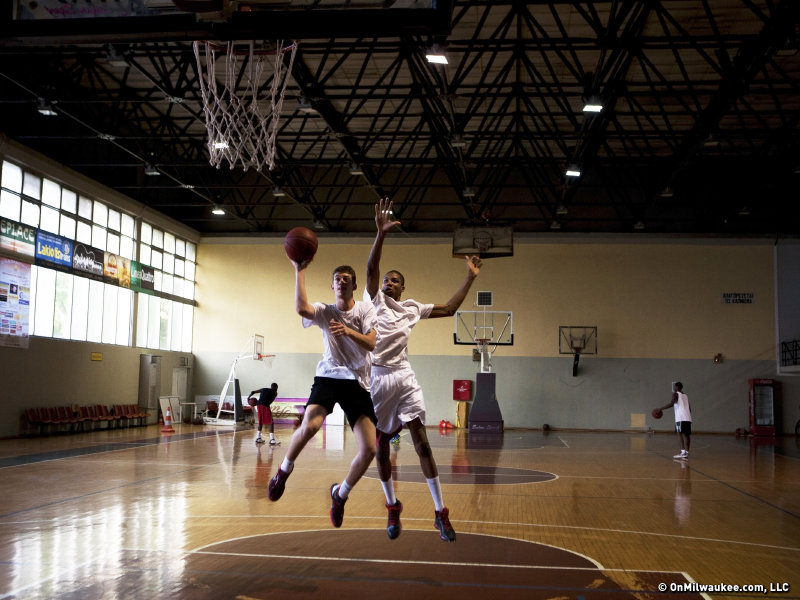 NBA provides an escape for Bucks rookie Antetokounmpo
(page 2)
Now heroes to their country, Giannis and Thanasis were awarded citizenship on May 9, which resulted in the spelling change to their last name.
On June 27 at the NBA Draft in New York, Thanasis leapt to his feet waving a Greek flag at his brother's selection. Six days later, Giannis and his parents were welcomed at the Maximos Mansion in Athens by Greece's Prime Minister Antonis Samaras.
"Being drafted into the NBA is a good thing; a good thing in our life. It's a very, very big, good thing in our life, in our family too," Veronica said. "We've worked very, very hard and it was difficult to live."
Her son was celebrated now. Not just as a citizen, but as an ambassador.
"I was so happy," Giannis said about the citizenship. "A little thing means so much for me. That little thing means so much for me and my family."
The governmental recognition warmed Velliniatis' heart, but it didn't thaw. In their time at Filathlitikos, Giannis would worry over his status with the state. Velliniatis assured him if he became great on the basketball court, it would change.
The hypocrisy was not lost on the coach.
"If Giannis was an Einstein or a scientist, he would not be getting Greek nationality because there are 100,000 kids, at least, with the same problem," Velliniatis said. "Because basketball is the national sport here, those kids got to overcome the legal difficulties. The problem still stays for 100,000 kids trapped. It's correct to say this because Giannis was the exception."
In the last five years, as Greece's credit was downgraded and unemployment spiked – a rate among the highest of any developed country in the world – the tenor among the populace darkened. The nationalistic Golden Dawn party went from having little influence in the Greek Parliament in 2009 to having 18 seats after the 2012 election.
White Greeks began to look at people of color, particularly African immigrants, as the cause for their problems.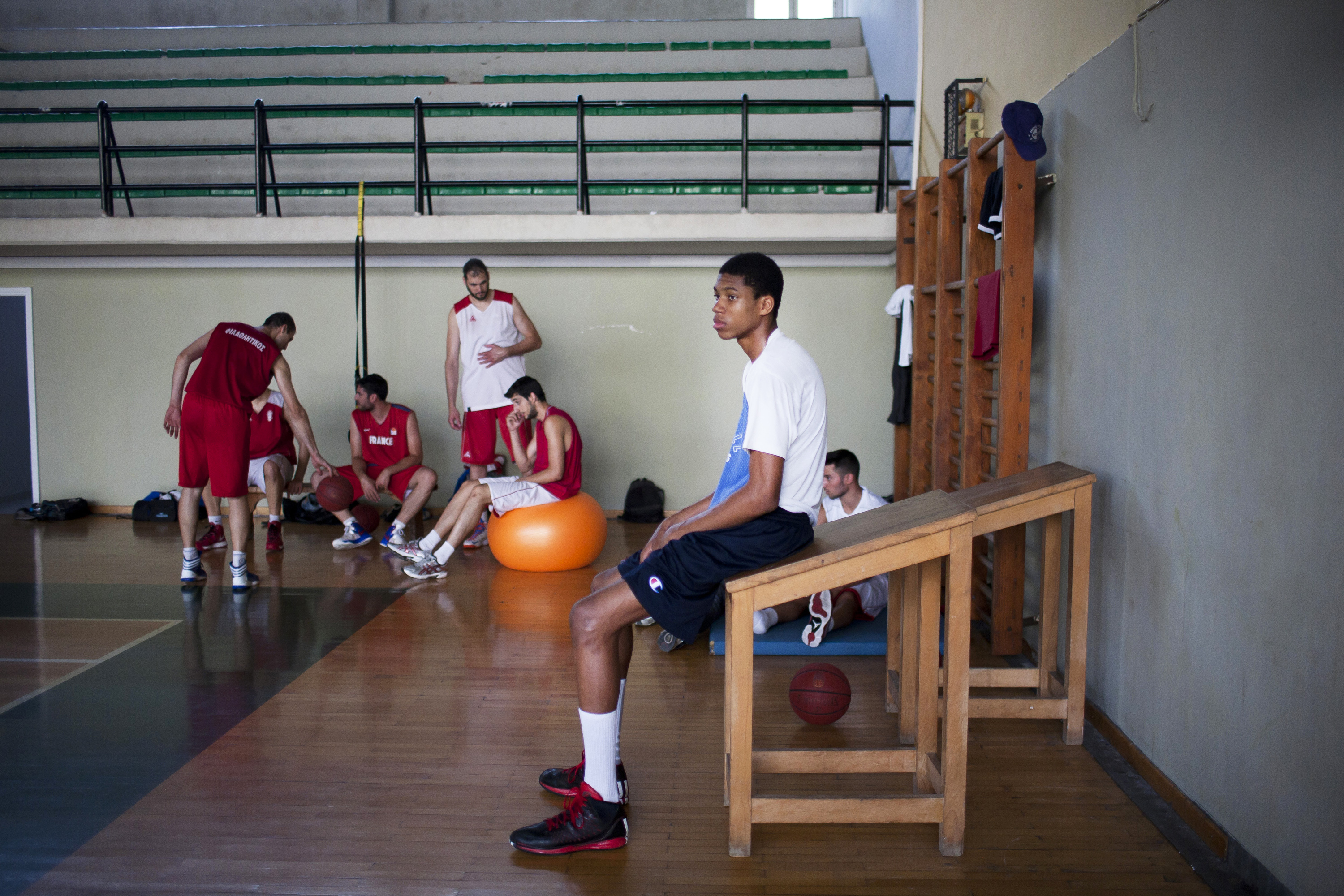 After being granted citizenship, after being named to the Greek National Team, after the draft, the cloud over Greece found Giannis. The leader of the Golden Dawn party, Nikolaos Michaloliakos, hurled racial and ethnic epithets at Giannis and at Bucks owner Herb Kohl in a television interview, saying Giannis should have been arrested at the steps of the Maximos Mansion and deported.

This is why an innocuous media day query on the eve of training camp about the expectations from back home to perform well drew an unusual response.

"I don't feel pressure or anything else but my friends, my family and basketball," Giannis said. "Nothing else can pressure me. So, they can't touch me."

The power of the last four words, the subtext, could be felt.

Later, Giannis admitted his answer was in response to the backlash he's received, especially from Michaloliakos.

"Yes, of course," he said. "Anything they say, even if it was in the past, people that say bad stuff about me or my family, they can't touch me. With that, I mean (that) I can just play my game. They can't pressure me or something like that. He don't touch me.

"It'll be nice that family can be here and be away from anything that's happening in Greece. But I love my country. Greece is my country. I'm going to go back home. But it's nice to have my family here in the U.S."

Hammond was right – Giannis' life has changed, but in so many other ways than even the veteran general manager could've imagined. The Antetokounmpo family knows when and where they will eat. They can go to school, work, play – live – finally, nearly 5,500 miles from home.

Giannis smiled.

"I hope they come to Milwaukee, to like Milwaukee, to love Milwaukee and let's have some fun, like a family."

<< Back

Page 2 of 4 (view all on one page)

Next >>




Facebook Comments
Disclaimer: Please note that Facebook comments are posted through Facebook and cannot be approved, edited or declined by OnMilwaukee.com. The opinions expressed in Facebook comments do not necessarily reflect those of OnMilwaukee.com or its staff.